The nonprofit Paso Pacifico is in the process of developing a fake turtle egg containing GSM transmitter hidden inside a 3D printed shell. The realistic decoys can be tracked over cellular networks along with their smugglers in hopes they will lead authorities along smuggling routes straight into the smugglers nest.
This innovative new project could help conservationists better understand and maybe stop the illegal trade of sea turtle eggs. The fake eggs are each the size of a ping-pong ball and look like fresh sea turtle eggs and Paso is currently working on improving the color and texture with an art studio near Hollywood.
The 3D printed sea turtle egg project was one of the winners of the Wildlife Crime Tech Challenge, organized by U.S. Aid for International Development, National Geographic, the Smithsonian Institution, and TRAFFIC, the wildlife trade monitoring network. Paso Pacifico and its partners received $10,000 and technical support from the challenge, which they are now using to perfect the prototype.
"The plan is to start testing them [the transmitters] in the next nesting season, which will start in July," said Eduardo Boné-Morón, Paso Pacifico's managing director.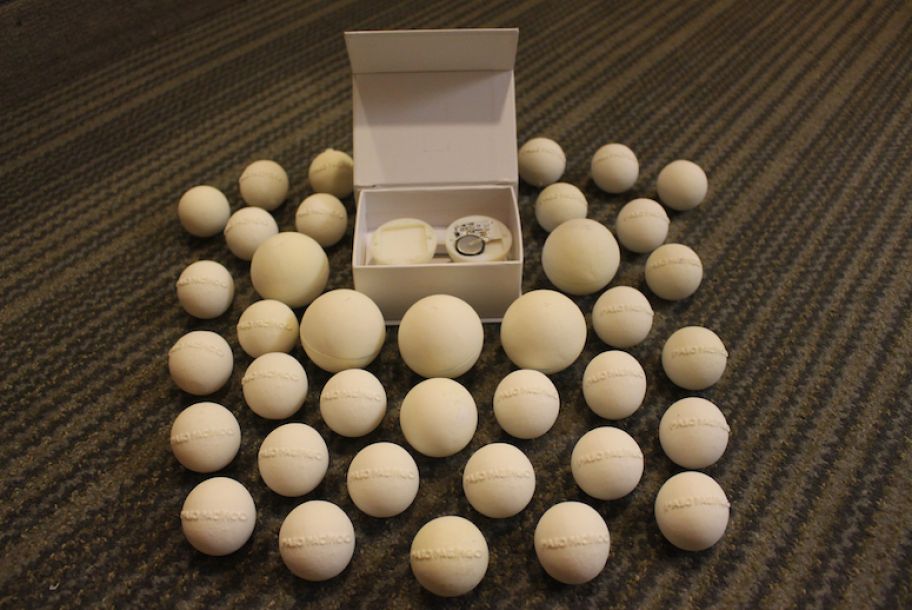 The first batch of fake eggs made their public premiere last week at the SXSW festival in Austin, Texas. Paso Pacifico is still identifying the best transmitters to use in the field and perfecting the 3D printed materials.
Once the testing phase is complete, the eggs will go undercover in turtle nests in Nicaragua. Eduardo Boné-Morón, Paso Pacifico's managing director said "Our rangers will locate vulnerable active nests that are more likely to be poached, for example, nests that are closer to trails."
Because sea turtle eggs only survive for about 15 days before they go bad, there's likely to be a well-organized network trafficking them from Central America to China. Hopefully, the fake eggs will help to expose this network and make it easier for enforcement officials to take it down.
"Eventually the poachers will learn there is something wrong with the beaches," Boné-Morón said. "That is totally fine with us. The reason they're poaching right now is because it's so easy. If they see that we're watching them, we may be able to discourage them."
This egg-cellent news is surely cause for applause!