Nautilus are elusive marine mollusc of the cephalopod family which inhabits the deep sea. The Nautilus is a living fossil and the last members of an ancient lineage that traces back 500 million years, and they need your help.
Unfortunately nautilus shells are highly prized and often used as decorative objects. Over decades nautilus fishing has resulted in significant population decline and it is difficult to tell how many of these living fossils remain in the sea.
From Living Fossil to Fossil: The Extinction of Chambered Nautiluses is part of a larger on-going project to survey nautilus populations in the South Pacific. Scientist Dr. Gregory Barord is currently raise funds for a 2016 Nautilus research expeditions to the Bohol Sea region of the Philippines.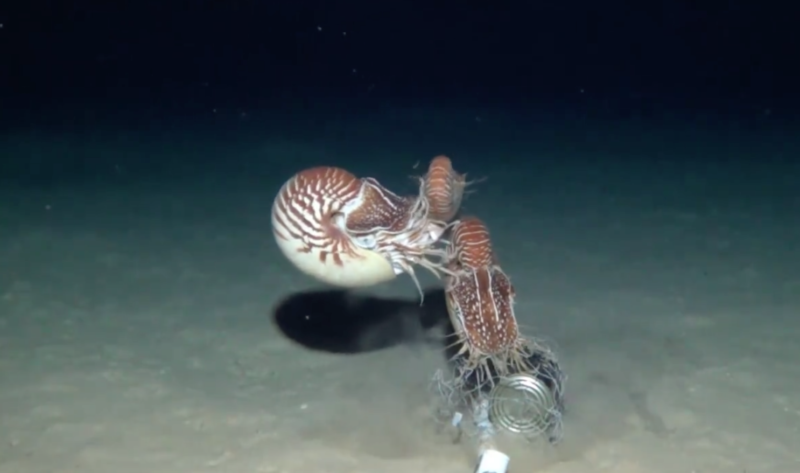 A team of researches, educators and students are working together to determine just how many nautiluses are left. Population statistics are critical to developing an effective management plan to protect nautiluses.
While in the Philippines researches work with a local nautilus fisherman who was taught by his father, who was taught by a foreign shell collector. Working closely with the fisherman, researchers have learned that the overall catch rate of nautiluses has significantly declined. When it once took only 1 trap to catch 1 nautilus, it now takes 10-15 traps to catch just 1 nautilus
"Conserving nautiluses not only protects nautiluses and the overall diversity of the deep sea, but also promotes good stewardship of the resource by fishermen. The extinction of nautiluses negatively impacts the ecosystem and the fishermen. By working together, we can ensure that everyone and everything survives."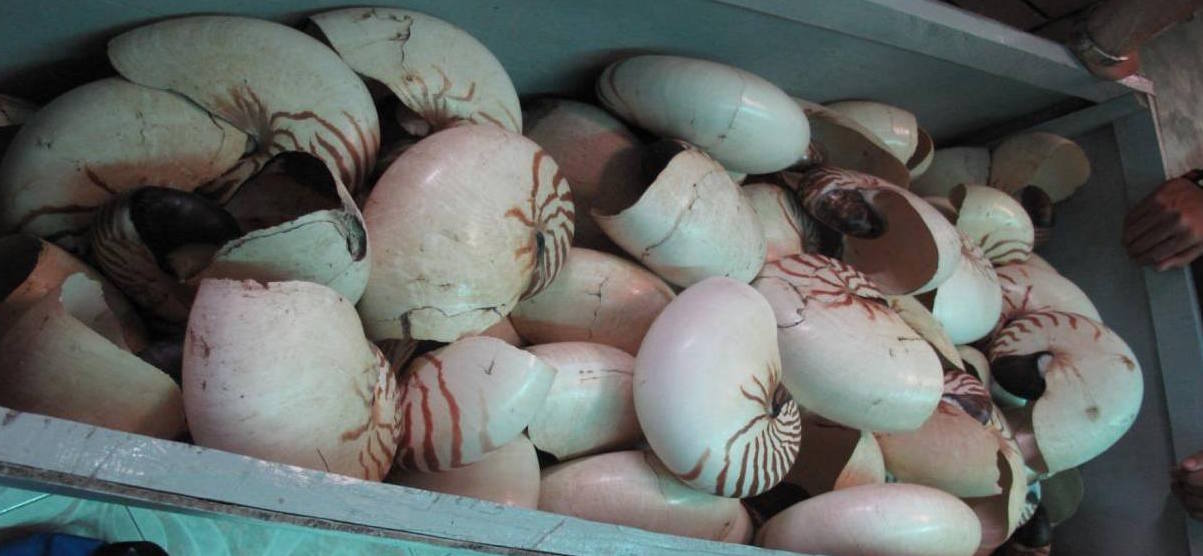 Project Goals:
Nautiluses are the 'canaries of the deep sea'. As the nautiluses go, so does the deep sea. Nautilus surveys also shed light on other species and environmental problems in the deep sea, such as sedimentation. Save the nautilus, save the world.
This project will take place in the Summer of 2016 in Panglao, Philippines. This area represents 'ground zero' of nautilus fishing and is the most significant area to continue to survey. At the completion of this project, we will have 5 years of population data using baited remote underwater video surveillance.
You can learn more about these unique deep sea creatures and watch video at The Nautilus Files facebook page. You can support the From Living Fossil to Fossil project HERE.