DIVE SITE: SHERWOOD FOREST
LOCATION: TOFO, MOZAMBIQUE
DIFFICULTY: ADVANCED
MARINE LIFE: GO BIG OR GO HOME!
Praia de Tofo, Mozambique, is located in the southern Mozambican province of Inhambane. Although still relatively unknown to most travellers, it has long been a bucket list destination for avid divers.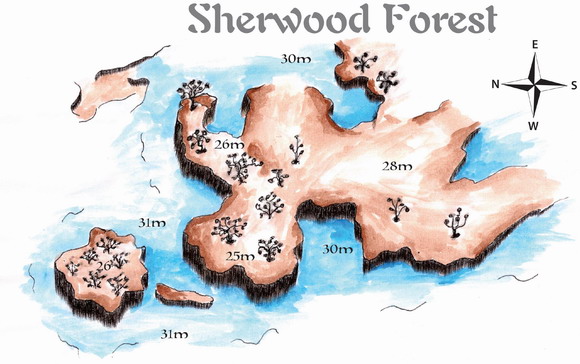 Famous for its year round presence of Manta Ray and Whale Sharks, two marine creatures most divers list as must have encounters, the opportunity to check both these boxes in one trip has brought divers to this sleepy African beach town for nearly 20 years.
Strong and dynamic currents, deep reefs and varying levels of visibility can make for a challenging but thrilling experience. As any diver knows these are also the factors that help to attract such a diverse and abundant range of marine life.
Sherwood Forest
Located just a few kilometres from the beach are a group of three dive sites that follow a small ridge running parallel to shore. Only when the current are calm, can you visit Sherwood Forest. This is due to the fact that the reef is essentially a large dome protruding from the bottom, and there are a few places to hide from the current. Also, the reef occupies only a small circular area, so a drift is not possible.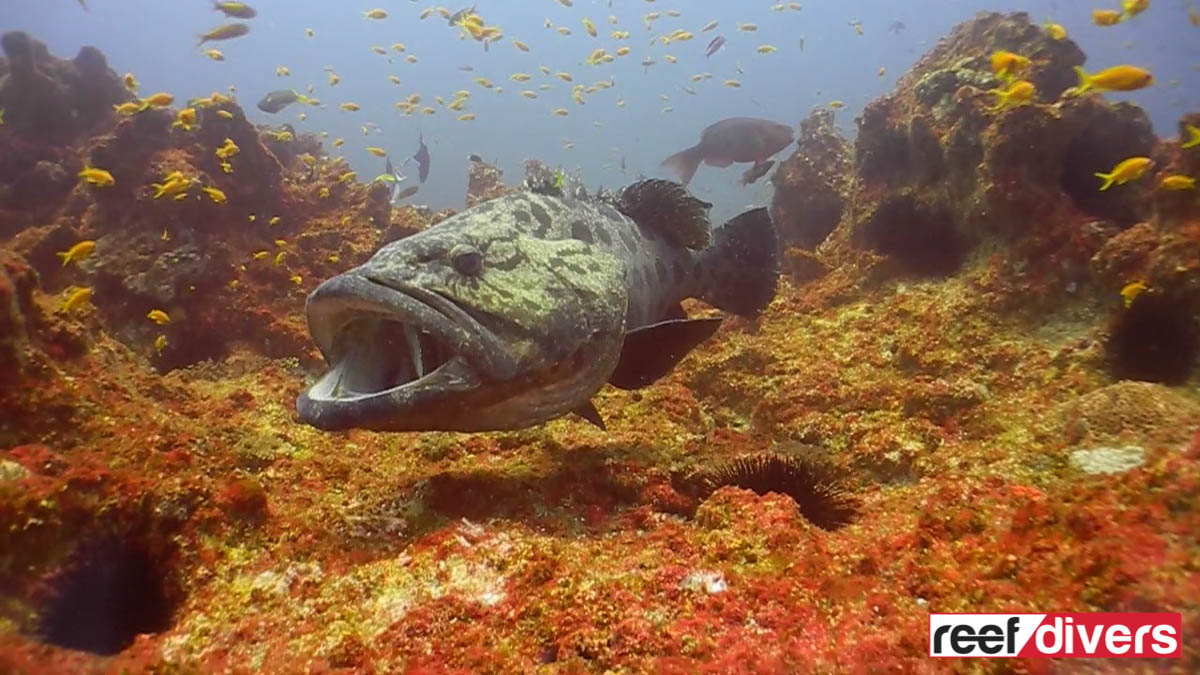 However, what makes Sherwood Forest so appealing is that it is more or less one giant cleaning station, attracting game fish, massive grouper, sting rays, and of course Manta Ray.
Manta Rays frequent these cleaning stations needing a periodic cleaning of the parasites that grow in and around their mouths. One of nature's great symbiotic relationships, the larger fish receive a thorough cleaning whilst the small fish are rewarded with a delicious meal for all their hard work.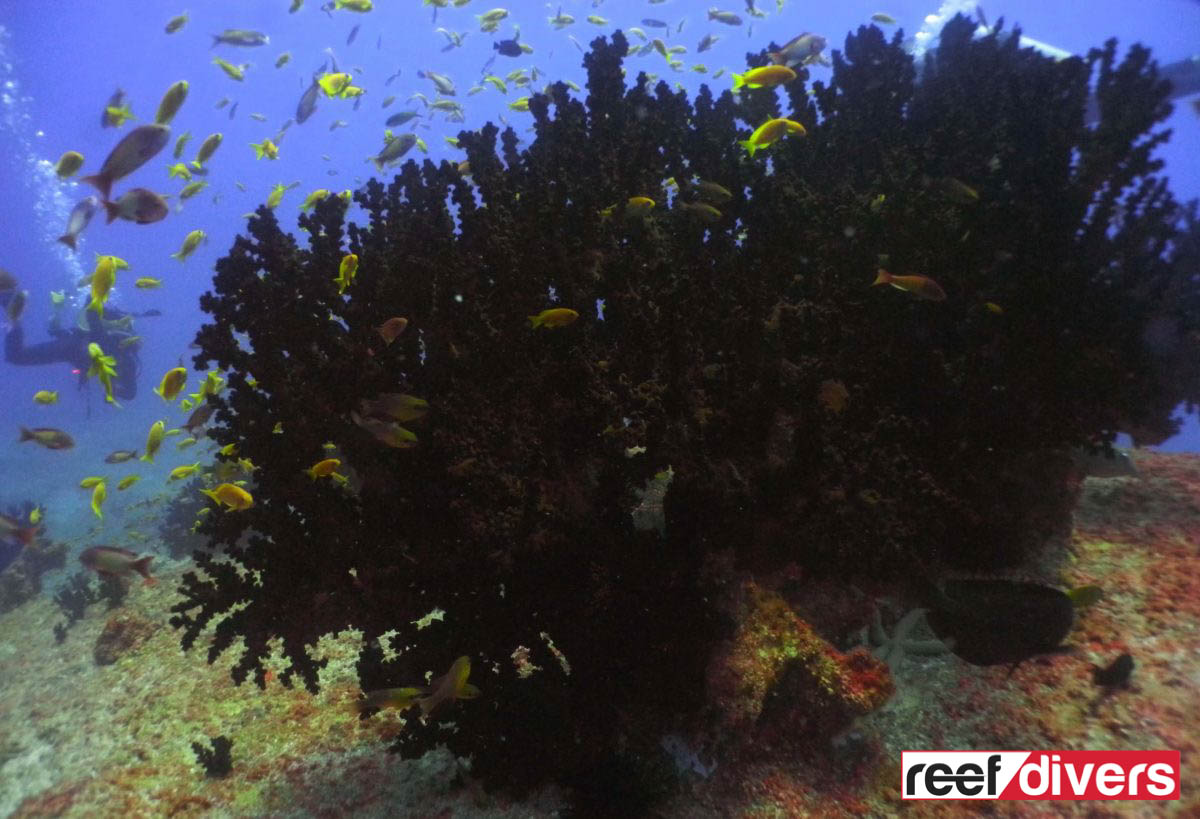 Once having navigated the more than twenty meter head first descent to the reef (because the reef is small it is important to descend quickly to avoid being pushed off the reef, leaving a hard swim back against the current, or worse, having to abort and try dropping in again), you will first be met by a "forest" (hence the name) of massive Green tree coral, some reaching over 3 meters in height. Schools of Snapper, fusilier, jacks and barracuda circle the reef; whilst large stingray hide in the sand and  a turtle or two rest quietly under one of the many overhangs.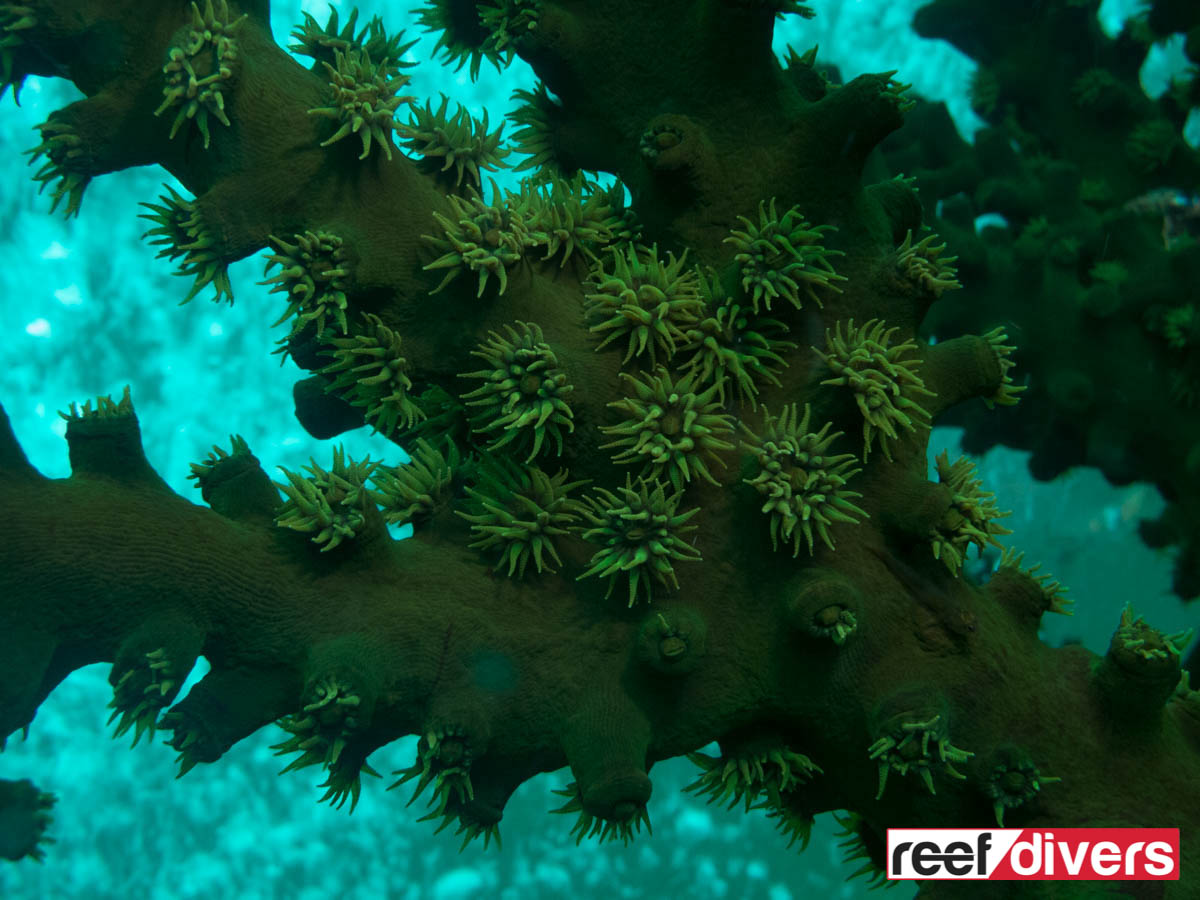 This may be enough for a quality dive all on its own, but the real attraction, the reason we are all here, are the pelagic giants that cruise in from the blue for ritualistic meetings with the resident Damsel, wrasse, and various other small cleaner fish. If you are lucky they may already be cruising ceremoniously around the tree filled reef when you arrive. If not, you are likely to spend most of your dive with your eyes on the blue space around you waiting for that first glimpse.
Manta Rays
Tofo is fortunate to have both the Giant or Oceanic Manta, as well as the smaller Reef Manta, visit its reefs. The largest Oceanic Mantas can reach 7 metres (21 feet) in length! Put 3 or 4 of those behemoths on top of this reef and it looks more like the skies over a busy airport, with every plane waiting its turn to come in for a landing. Surely one of the most impressive and awe-inspiring sights you will ever experience.
They will cruise above your head (sometimes below) coming as close as a meter or two from your face. Like a choreographed dance or a slow motion air show, you can almost hear the music play as you watch in wonder. There is something about Mantas, like dolphins or whales, that they seem to have a conscious awareness of your presence and at times show a curious interest in what you are doing there.
The Mantas here can be a little timid and tend to take some time before they are comfortable with divers. So it is important to follow the guidelines set by your Dive Master. Do not chase or confront the marine life, stay low and small allowing the mantas to dictate the interaction. This passive approach is always best and the ideal behaviour on every dive, no matter where you are.
With some luck, you will spend your entire dive grasping a rock and enjoying the show. 30 to 40 minutes of acrobatic aerial action. A Nitrox certification will certainly come in handy in Tofo as almost every dive is subject to deco time rather than air consumption. You will gain as much as 30% more dive time on Tofo's consistently deep reefs with enriched air nitrox.
Praia de Tofo is truly a magical dive destination, offering a plethora of sightings, both big and small. The journey to reach this "off the beaten track" dive holiday gem is certainly worth it and should be added to every divers wish list!