The Syncra SDC and PSK SDC are part of the most exciting pump lineup that Sicce has ever had. Now that InterZoo is well behind us and we've had a chance to catch our breath, it's time to revisit some of our favorite upcoming products for the aquarium hobby and Sicce's new pumps are very high on that list.
The reason we're so thrilled to see some completely new pumps from Sicce is that their Syncras and PSK pumps are already some of our favorites for use on reef tanks and protein skimmers. Sicce's Syncras are already some of the quietest and most efficient for moving water from the sump to the tank, and for driving media reactors.
Same thing goes for Sicce's PSK needle wheel pumps which are very efficient and quiet, and have one of the most efficient air draws per watt. No needle wheel pump is more widely used and globally bundled with protein skimmers than the Sicce PSK and now Sicce's about to take both pumps to the next level.
So what's got us so stoked for Sicce's new centrifugal and needle wheel pumps? Well for starters, Sicce has improved the performance of their current pumps with the Syncra Advanced and PSK Advanced models, with optimizations and improvements to every aspect of these AC pumps.
From this new and improved platform Sicce will raise the bar even more with the addition of DC motors which are even more efficient, and now will be controllable. It's almost old news now that the majority of high performance water and skimmer pumps are direct current, with controllability features that lets aquarists really fine tune their flow needs.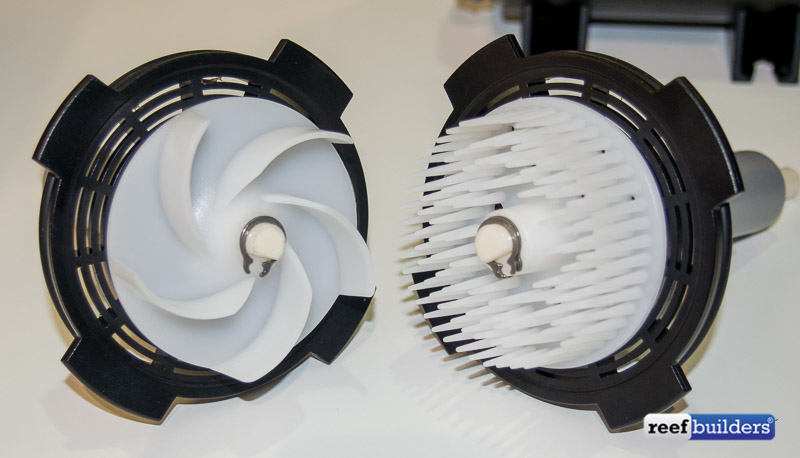 So by bringing this now-standard feature set to their already beloved water pumps, Sicce Syncra and PSK Smart DC versions will be a very important introduction for the aquarium hobby. We still have a few months to wait until Sicce's newest creations are released but it'll be a completely new pump landscape when the SDC Syncra and PSK start being employed on aquariums and protein skimmers.