For the month of October we are celebrating Vortoberfest by Upgrading our VorTech pumps to Quiet Drive. And for everyone reading, ReefBuilders has teamed up with EcoTech Marine to bring you the Upgrade your VorTech Contest.
Now through October 28th VorTech owners can submit a photo to our Upgrade your VorTech contest below for a chance to win a VorTech upgrade prize pack. You can also find contest detail on our Facebook page HERE.
Although it may seem straightforward to change out the VorTech Quiet Drive controller I found myself asking a few questions and thought I would document the process. Upgrading your VorTech should only take a few minutes, and all you need to do the upgrade is the QuiteDrive controller and a Phillips head screwdriver.
Step 1.
Unplug your VorTech driver and remove the three small screws.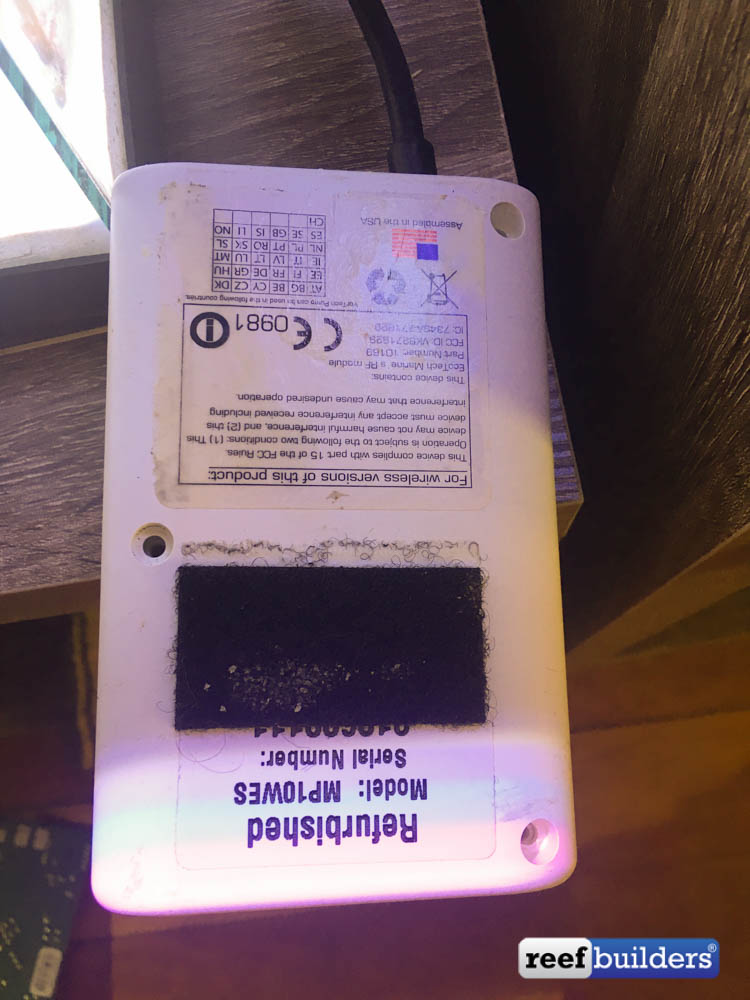 Step 2.
Once the driver is open you will see the cable attached to a circuit board. I tried for a while to wiggle the cable free and then realized the circuit board comes right out.
Flip the circuit board over and you will see the cable is attached to the board with a little clip. Press down to unclip and pull the plug right out of the board.
Note: We were replacing a Vortech MP10 with no wireless control chip. If you are replacing a Vortech with wireless control, your circuit board will have a wireless chip on the motherboard (top left corner of the photo below) that will need to go on your new board.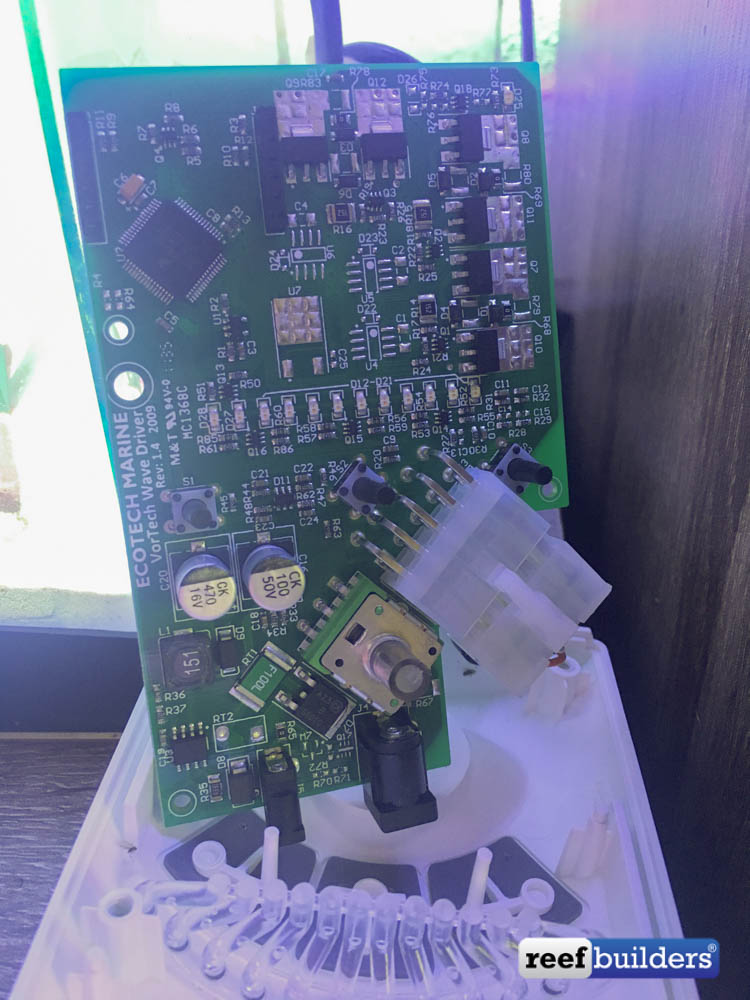 Step 3.
Once the cable is free remove the old driver and prepare your new Quite Diver by removing the screws and flipping over the  circuit board.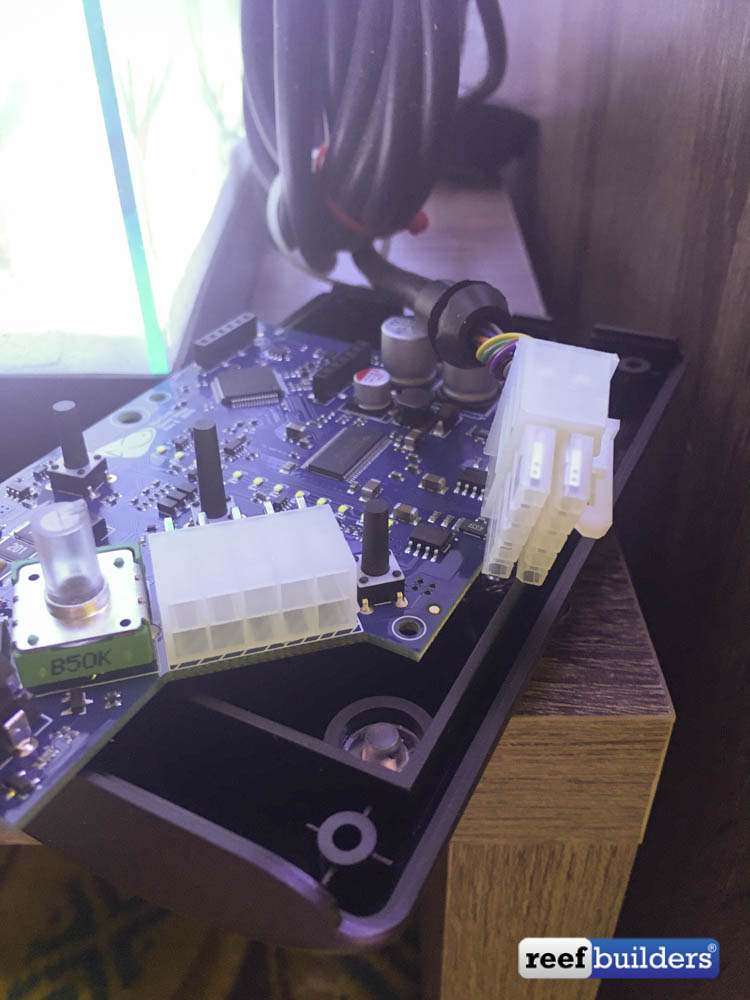 Step 4.
Again make sure when you connect the cable you hear a click and the cable is secured to the board with no gaps between the two ends.
Step 5.
Flip the circuit board back over and make sure the wire is seated properly in the bottom of the controller. There is a small plastic groove that fits perfectly between the two sides.
Step 6.
You're almost there, now just close it up and put the screws in place to hold it together. Flip the controller over and slide control nob into place.
If you want to mount the driver next to your tank, simply attach the two velcro strips to the back for easy mounting.
Step 7.
Plug in your driver and enjoy your new Upgraded VorTech with Quite Drive!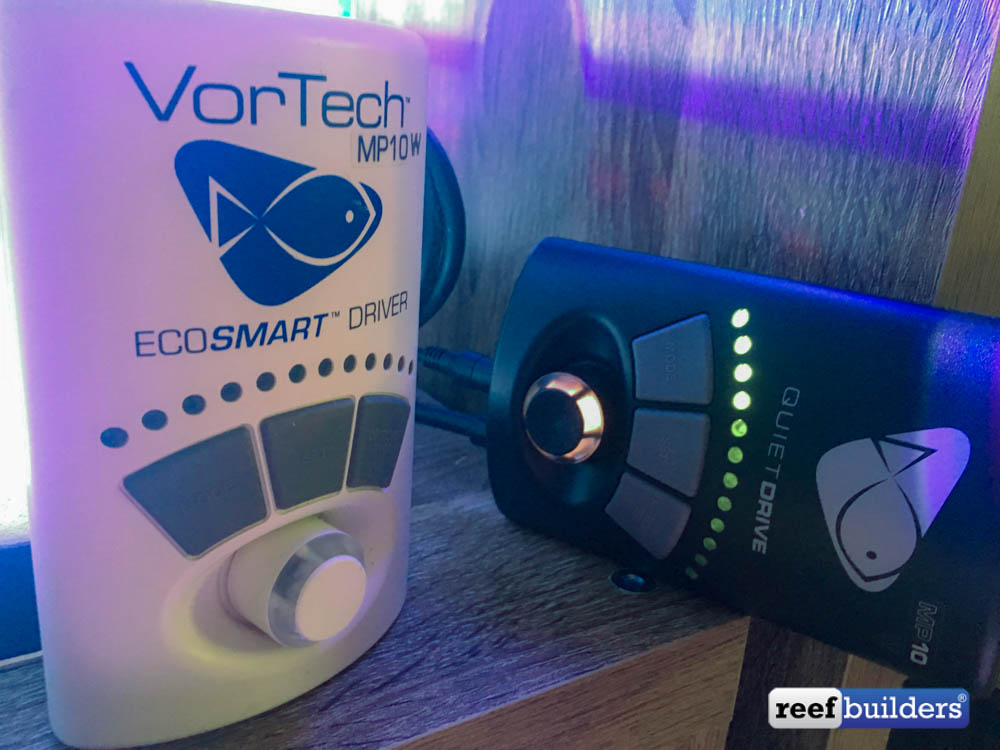 To enter the Upgrade Your VorTech Contest submit a photo of your VorTech below. Don't forget to vote for your favourites. The top 4 photos with the most votes by October 28th wins a Quite Drive upgrade prize from EcoTech Marine.
[woobox offer='ybgrjz']