Royal Exclusiv is hard at work on the next generation of their flagship sump, the Dreambox 2.0, and it seems like it will gain one very interesting new feature. For their next act, Royal Exclusiv will equip the Dreambox 2.0 with an automatically replaced mechanical filter in the form of a rotating 'fleece' filter.
Rotating fleece filters or filter rolls for automatic mechanical filtration are not a new thing, but in recent years they've definitely picked up momentum in the aquarium hobby. This new direction in aquarium filtration was not lost on Royal Exclusiv, as they steadily add everything plus the kitchen sink to their feature-packed sump.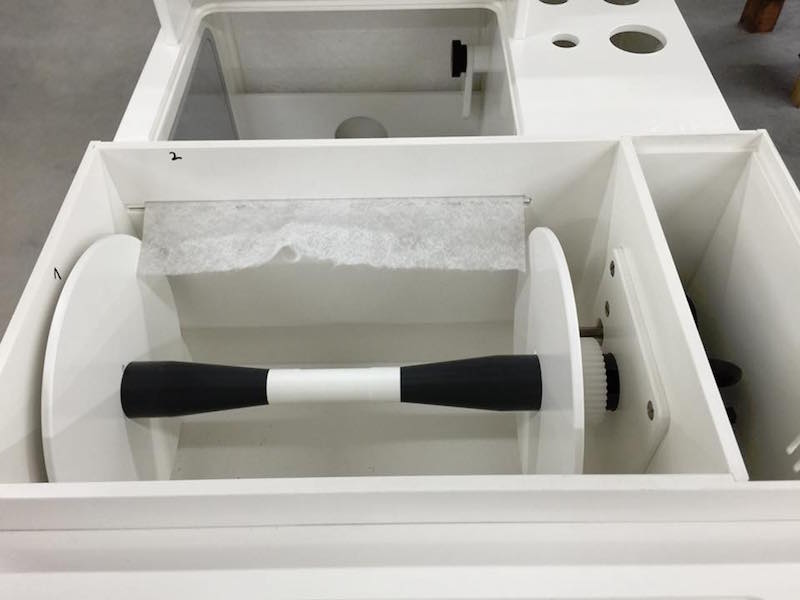 Newly leaked images show the bare bones of an automatic rotating mechanical filter roll currently in development at Royal Exclusiv. Unlike the Genesis Evo which is driven by gravity, it appears the Royal Exclusiv filter roll design will be mechanically powered, and triggered by a float switch like the Theiling Rollermat.
We're surprised that the affordable model from Theiling hasn't really taken the hobby by storm; these large filters require a lot of room but the nutrient export and water clarity of this mechanical filtration is unparalleled. With the Dreambox 2.0 equipped with a rolling filter of their own, Royal Exclusiv aims to bring this level of filtration performance to their sumps, but no doubt this will not be a cheap add-on from the German manufacturer.
If nothing else we really hope that the Dreambox 2.0 sump really rings more attention to the benefits of filter rolls for keeping aquariums clean and clear.