Today's featured reef is one of our very own, however this aquarium is installed at our Brother's house. It therefore experiences a very different aquarium philosophy, one where several details are much more critical than they would be if it was our at-home hobby tank.
Most of our aquariums are experimental, and used for testing a wide range of equipment to review here on Reef Builders. For the family reef tank, the goal is very different, although it didn't start out that way.
This 60 gallon cube reef tank was set up about three and a half years ago, and initially it was built with all the bells and whistles, with multiple light sources, a full-blown Apex controller, auto top off and an overpowered protein skimmer. This set up worked well for a long while, but we would often have to field calls on how to do this, and how to to adjust that.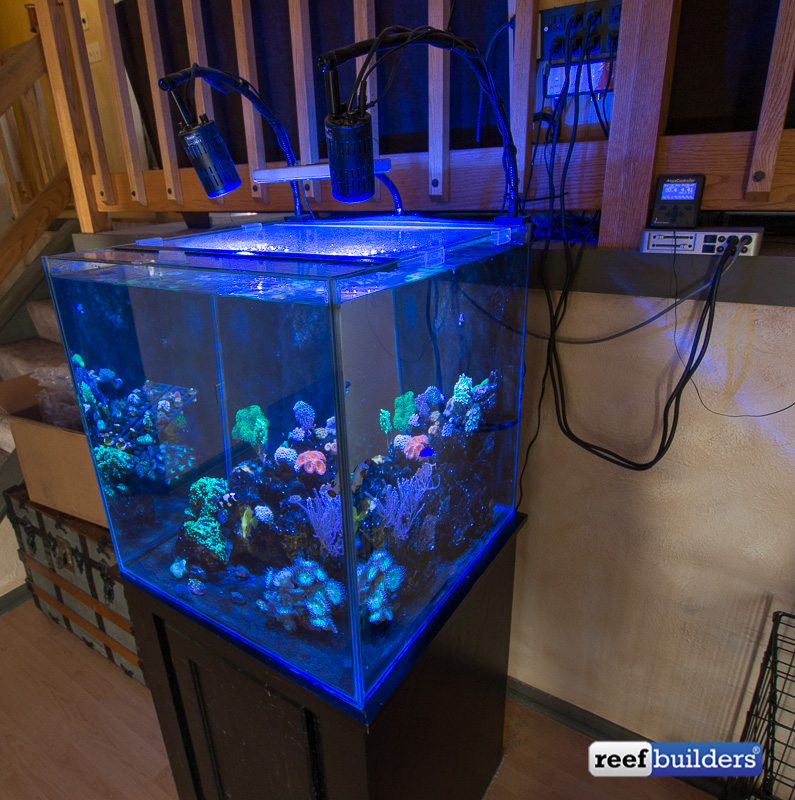 Having so many different devices led to confusion and difficulty in maintenance and servicing; there was so many things going on that the day-today caretakers didn't even know where to start. And who could blame them? One look at the tank and the snake-pit of wires and cables was hard to look at, and the tank needed a desperate overhaul to simplify and streamline the function of this aquarium.
Some shots of the reef tank and its messy equipment and wiring before being overhauled.
So we decided to revamp the entire system from the ground up, the only equipment that would remain would be the tank, stand, and the sump. Meanwhile every other piece of equipment would be reconsidered for ease of use, performance, and silent operation.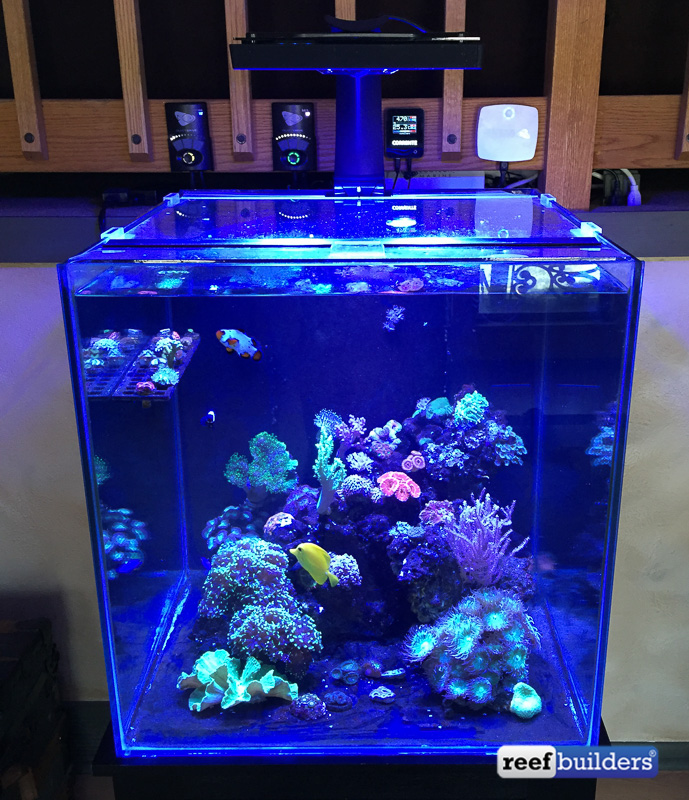 It was not a hard choice to ditch the mish-mash of equipment, none of it working together, and go all-in with the Ecotech Marine ecosystem. Having a light, 'powerhead' and return pump all working together, on one single network makes programming and controlling the entire tank so much more simple.
Intelligent interaction between the Vortech and Vectra makes feed and flush modes incredibly easy to operate, both for my brother and for me when I swing by to check in on the aquarium. Furthermore, having higher powered equipment like these pumps and the Radion all dialed down to performance levels that smaller devices can easily achieve actually results in exceptionally quiet operation.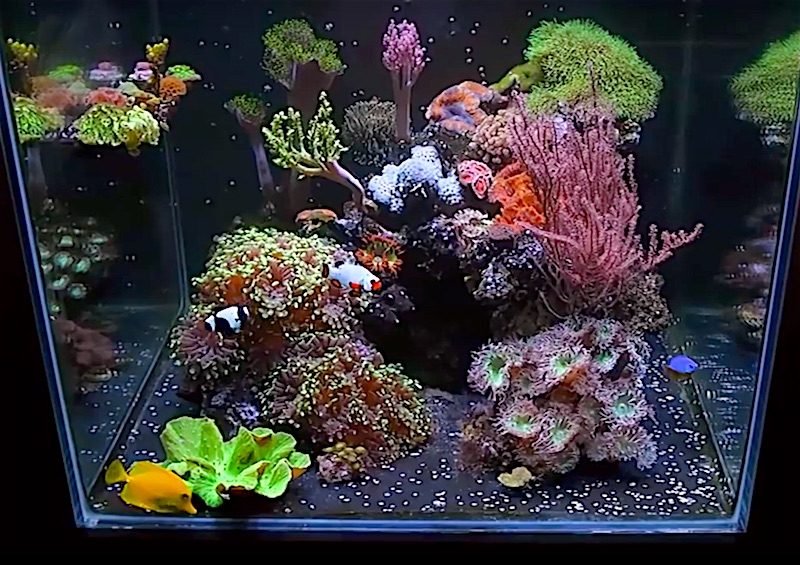 The new direction of our Brother's reef tank is a much easier one, and the reef tank has performed so much more easily since the change-up. The result is a reef tank that absolutely coasts on a monthly basis, and we wouldn't set up a reef tank for a family member any other way. Most of the specs and highlights of the reef tank are mentioned in the video feature but if you have any questions, feel free to post them in the comments below.