C-View tanks are a new line of all-in-one aquariums from Cobalt Aquatics just unveiled today at the Aquatic Experience in Chicago. The aquarium hobby needs more AIO aquariums like we need a hole in our tanks but thankfully, Cobalt Aquatics is introducing some interesting new features with the C-View.
The C-View aquariums will be available in four sizes, all of which have high clarity glass on the front and both sides of the aquarium. Long time readers will know how much we are in love with tanks built with mitered corners, and the C-View are the first to have this design feature, as well as beveled edges to round out the swanky glass tank look.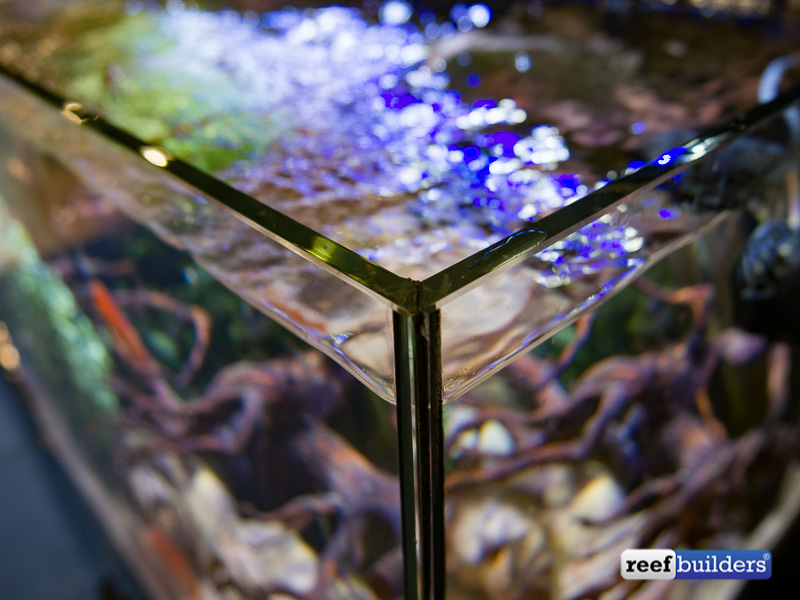 The back and bottom of the C-View are intentionally non-tempered glass so that aquarists wishing to drill them can easily do so in order to add an external sump. But the C-View aquariums have a relatively large back filtration area for greater flexibility of adding equipment and accessories, and to provide a large mini 'sump' area as a reservoir to offset evaporation.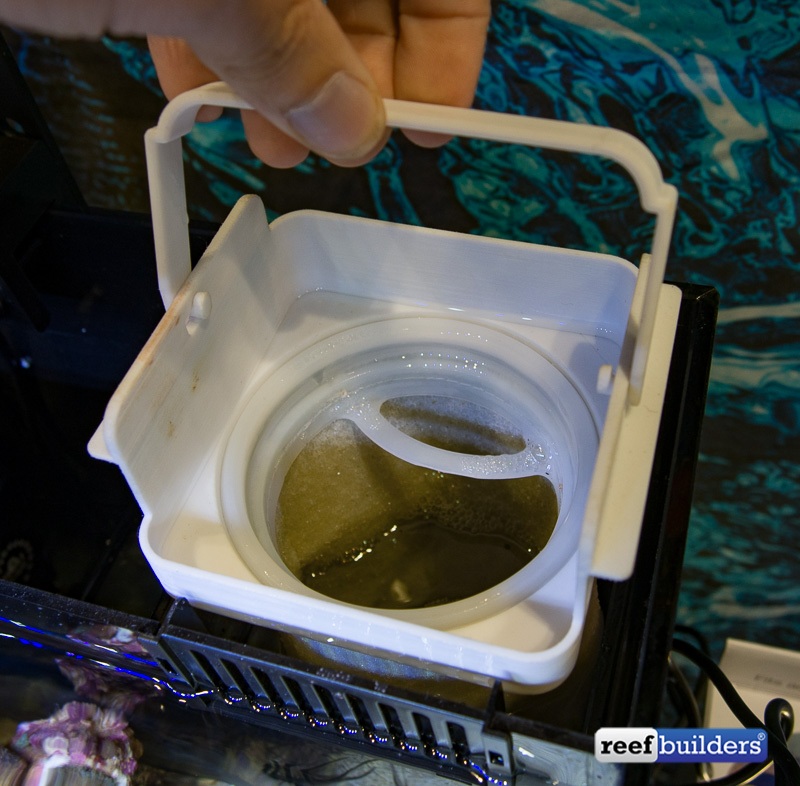 All C-View tanks will come with Cobalt Aquatics' MJ1200 pumps for circulation, and they also have a substantial filter sock 'carriage' which will make short work of particulates in the water. Cobalt has some interesting ideas to make these carriers more than just a filter sock in the future, eventually incorporating chemical filtration right into the filter sock.
C-View tanks will come in four sizes, an 18 and a 26 gallon with one return pump, and a 35 and 45 gallon which will come with two. We're expecting these new C-View Aquariums to launch earlier next year with pricing between $149 and $349 dollars and we'll be sure to have lots more details on dimensions and stands as they get closer to release.