The Pom Pom crab is a cute and mysterious reef safe crustacean. If you've ever seen this curious critter, you may wonder what it is dancing for, and what it is holding.
It is actually holding two anemones, Triactis producta, that it uses for defense against predators. If one of the anemones is lost, the crab will propagate the other anemone in half and it will grow into another full size anemone.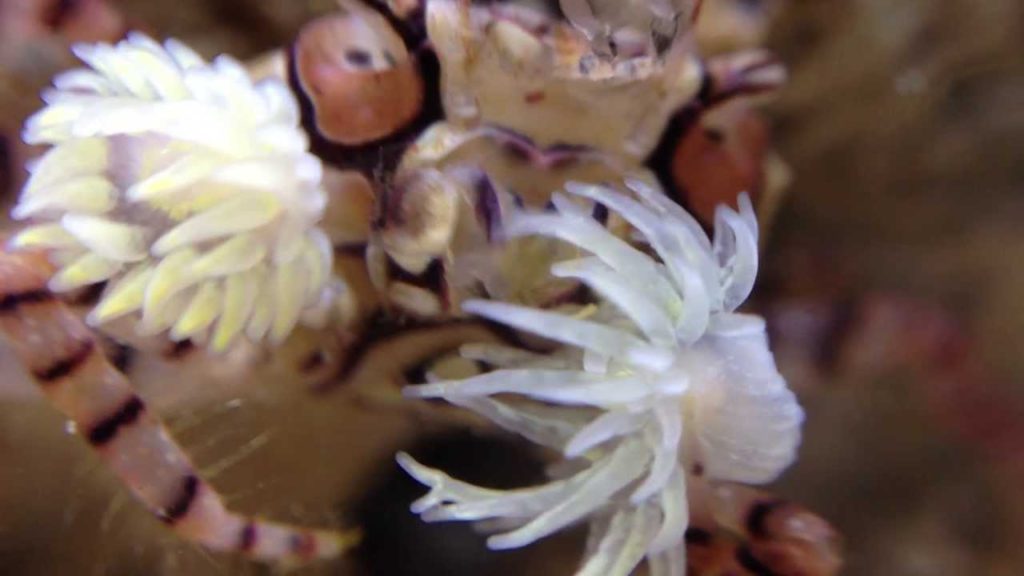 Pom-pom crabs wave their anemones back and forth to let predators know it is not a defenseless little crab. Their Pom Poms, in addition to their cheerleader- like motions suggests how these decorative crabs got their name.
The Pom Pom crab also uses its anemones to collect food off of the live rock and substrate. Even though it does have a defense mechanism, it still does not want to risk being eaten and spends most of its time hiding and will come out when it doesn't feel threatened.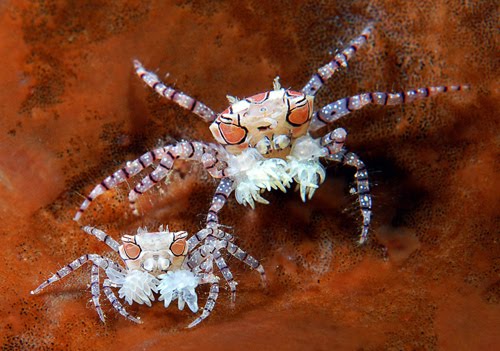 Its binomial nomenclature is Lybia spp. (multiple species) and is found in the Pacific Ocean ranging from Indonesia to Hawaii where it lives amongst the corals. The Hawaiian name, kumimi pua, translates to an inedible crab and has been used in ancient Hawaiian sorcery.
They are easy to care for and do not need any extra feedings. They will scavenge around the tank picking at the live rock and any zooplankton that floats by.
Although, the anemones could accidentally sting a coral, the crabs don't pose any real threat to their tankmates. They are compatible with any fish that do not eat crustaceans.
Their small size makes them difficult to see in large tanks but also can be the center of attention in nano sized tanks. A reasonable sized aquarium would be five gallons or more to live comfortably, but do not let that deter you from housing them in a tank upwards of a hundred gallons.
These crabs thrive in a tank with ample hiding, food, and a steady temperature of 74 degrees Fahrenheit. They are a hardy crustacean and are a great beginner invertebrate.
Like all Arthropods, they molt; so do not be alarmed if you see what appears to be the dead body of the crab. It is probably just hiding until its exoskeleton hardens.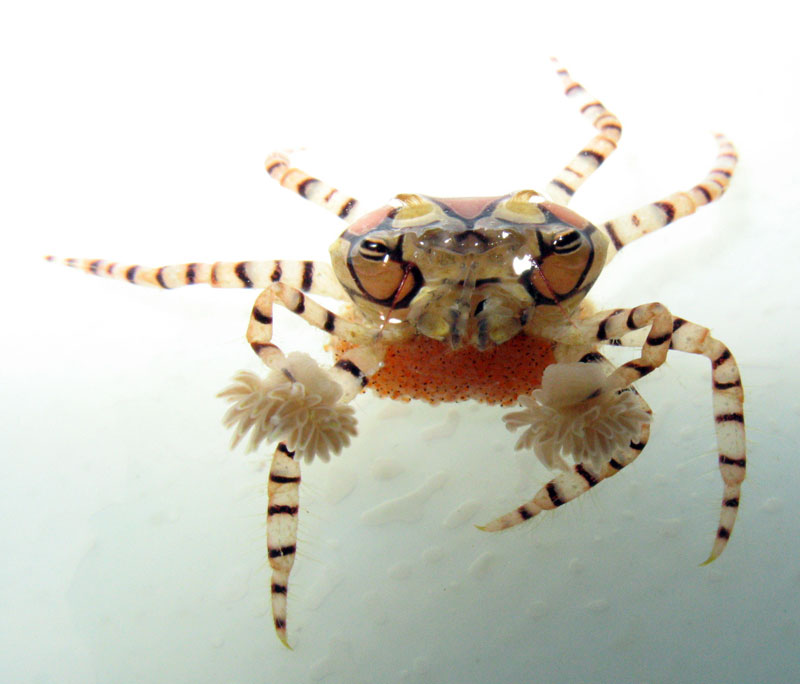 These crabs have a comical personality and give a unique characteristic to your tank. If you are considering adding this crab to your tank, it will be a safe and easy to care for tank mate.