Eshopps has a new protein skimmer in the pipeline and it looks like it'll have one interesting new feature. A teaser image was released a couple weeks ago and the majority of the protein skimmer is mostly blacked out in a silhouette, a tiny graphic in the center of it seems to hint at a redesigned bubble diffuser plate.
For nearly a decade we've mostly had a basic, perforated diffuser plate for our protein skimmers. Some nicer skimmers have countersunk holes on the underside of their diffuser plates, others have long conical projections on the topside, and Orphek has even toyed around with a force-driven double paddle impeller to give the water a spin.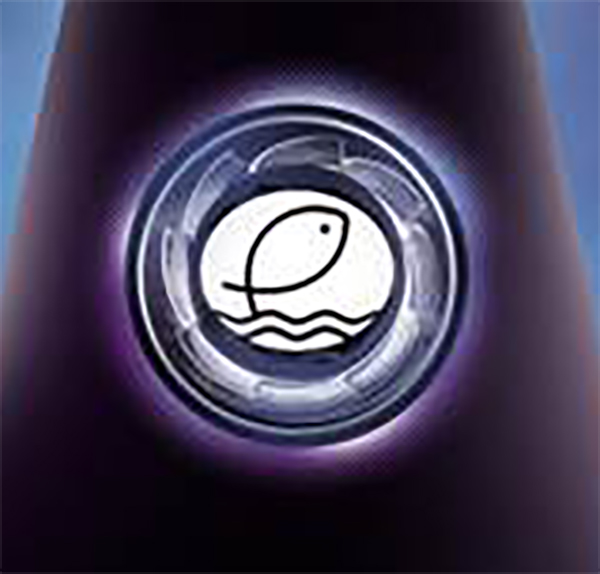 Interestingly, the first place we saw spiral exit holes in the aquarium hobby was in some biopellet reactor models. But with our needle wheel pumps now capable of delivering more than enough air to the skimmer body, the amount of air in the frothy mixture is no longer the limiting factor, so it makes sense to try and tweak the duration of the contact time.
This is a small tweak to the overall design of the classic protein skimmer body, and we commend Eshopps for giving it a go. Contemporary protein skimmers work really good nowadays, so we'll have to see for ourselves if the new design tweak really results in more and thicker skimmate production from Eshopps' new protein skimmer models.