Imagine a world where every fish is captive bred, where tank life is all they have ever known, where fish are robust and healthy because they have never experienced the stress of being caught out of the ocean and transported numerous times before they reach your home aquarium. This dream world is becoming a reality.
There have been so many advances in aquaculture in the past year its mind blowing. Of course, it will be sometime before these great fish are readily available to the hobbyist. My name is Jen Lowy and I own Colchester Pet in Connecticut where this dream is becoming a reality.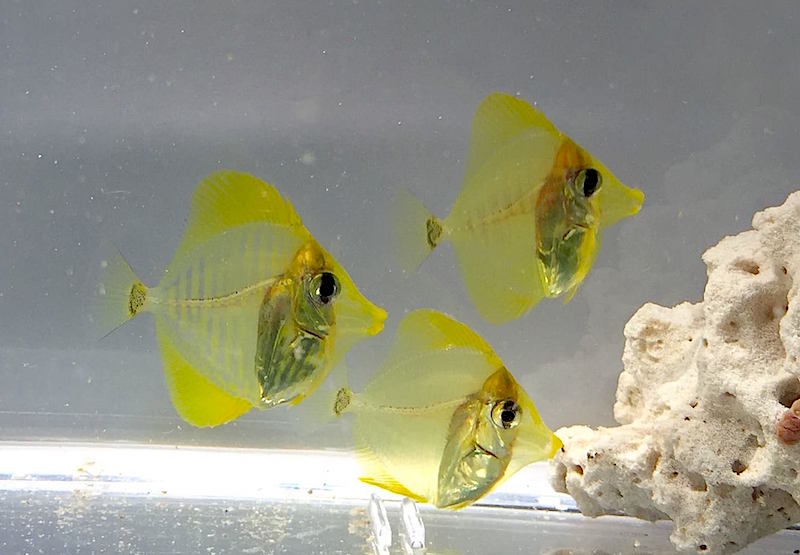 We have been in the pet industry for a long time and have seen the amazing advancements in the ease of owning a saltwater aquarium. We are always excited every time we heard that a new species was captive bred.
We try to get in the captive bred fish if they are available instead of their wild caught counter parts. We were very excited when we heard the news that came out of Rising Tide conservation and the Oceanic Institute in Hawaii that captive bred yellow tangs were now a thing.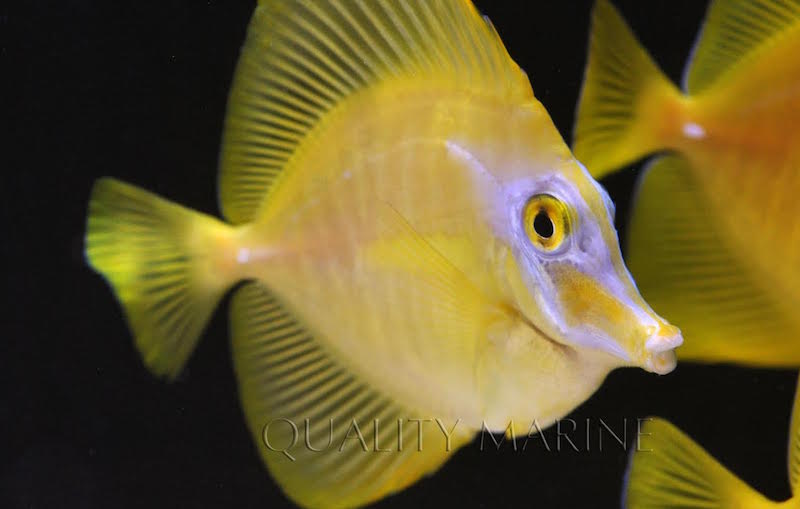 In March of 2016 we received an email that changed it all, some of these captive bred yellow tangs were going to be available to retail fish stores! We called up and excitedly requested three of them.
We didn't think that we would get them because, what are the odds of a little fish store in Connecticut being able to get this piece of aquatic history? Well, luck was on our side and our three little tangs were on the way. We knew we wouldn't sell them and decided to put them in our 150 gallon tank.
We were so excited we were able to pull this off that we told anyone and everyone that came into our store all about them. I remember being so nervous when we were acclimating them, we checked all the water parameters multiple times with multiple test kits to make sure all was well for our little yellow dudes.
When it was time to let them go from their acclimation containers we could barely hold in our excitement. These little yellow dudes represent such promise for the future. We watched them swimming in their new home.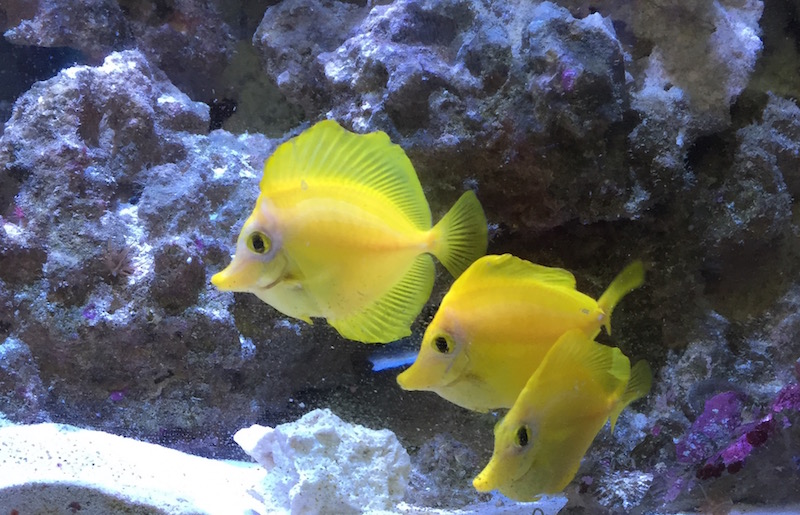 You could really tell the difference between wild caught and captive bred when they first came in. We happen to have a tank of wild caught tangs across from the captive bred 150 so it was easy to compare. The dorsal fin on the captive bred tangs was misshapen and the white line that went through their body was much more prominent. Their faces also had some white on them.
We were unsure if this was the way that they were supposed to look or if they would grow out of it. We didn't care though, we had captive bred yellow tangs. We watched them swim around and then settle into a corner behind a sign.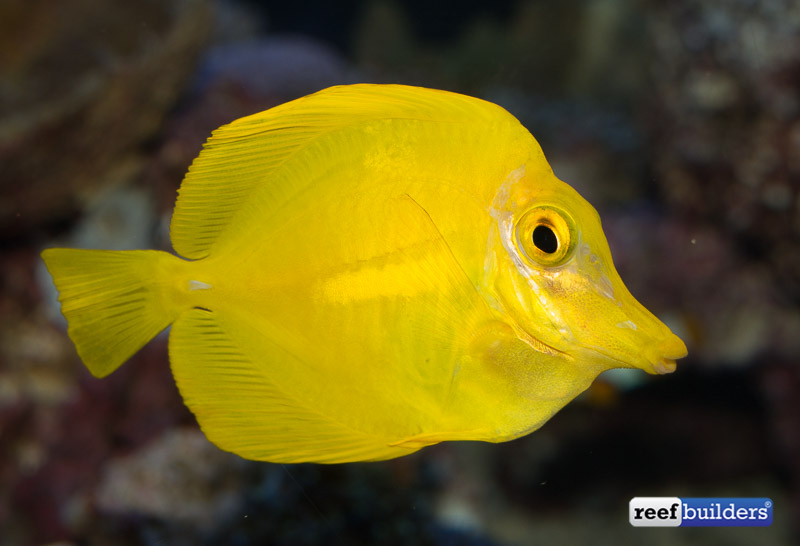 We were happy to watch them eat right away when we fed they frozen mysis shrimp.It has been months since the little yellow dudes swam into our store and they look a lot different now. The white around their faces are gone, and the white line is not nearly as visible.
Their dorsal fins are normal and they look more mature then when they first swam in. These fish are very fat and very happy. The live with a pair of clownfish and a pair of cleaner shrimp. We are so proud to have them at our store.
We are waiting on our next batch of captive bred yellow tangs to come in so we can sell them to our customers who are also so excited to have a little piece of history in their aquariums.