ProShot Case
ProShot Case is a durable waterproof housing for the iPhone 6/6s and new iPhone 7. The ProShot is rated for scuba divers up to 100 feet (30 m), and shockproof to 20 feet (7 m) so you can capture any adventure above or below water.
The ProShot allows you to use your iPhone camera and instantly share your pictures and videos directly from your phone. Livestream your adventures above water or simply capture video and photos to share with friends and family.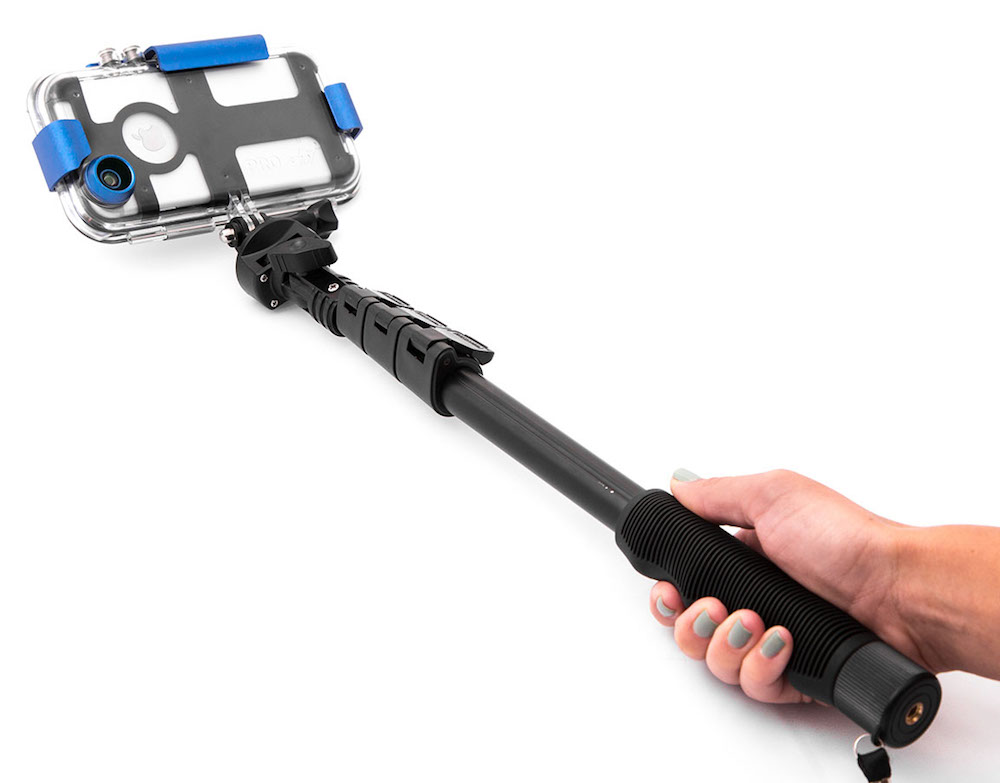 The ProShot case is compatible with all GoPro mounts so it can be easily mounted on almost any surface. The ProShot can be used on a pole for selfie shots or various harness and suction mounts for action sports.
One of the feature we found most appealing with ProShot was the addition of replacable lenses. While, ProShot comes stocked with a 113° wide angle lens and customers can purchase fish eye and flat lenses which are easy to switch on and off the case.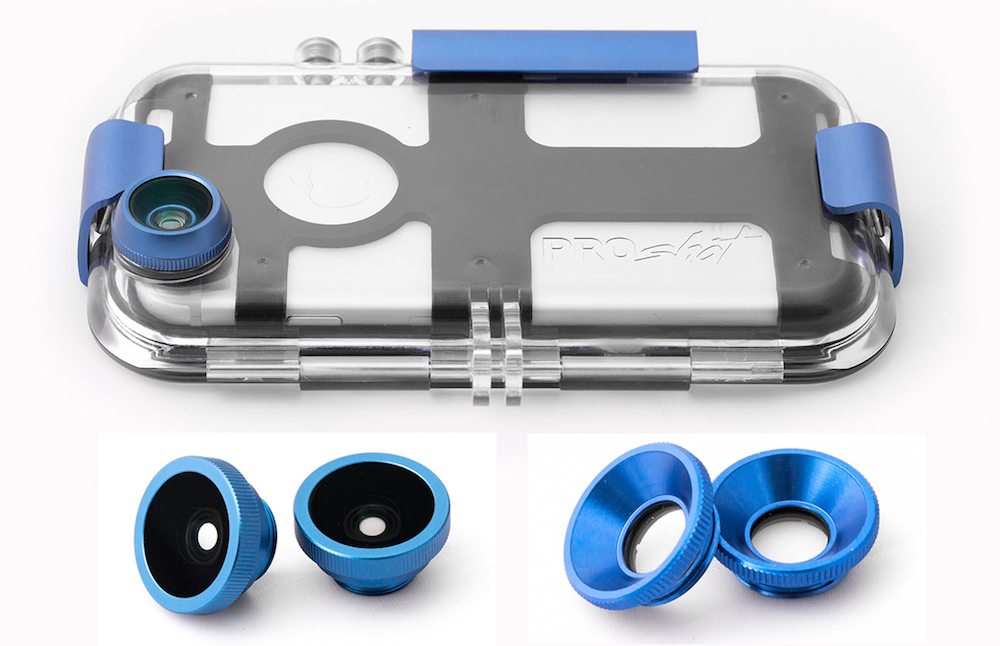 The ProShotCase app allows you to take photos and videos while it is safely secured in the ProShot case. Use the volume (-) button to switch between video, photograph, and slow-motion mods and volume (+) to capture the world around you.
The ProShotCase app provides optimal picture quality while using the ProShot wide-angle, fish eye, and flat lenses.