The Spectra SP200 is an exciting new LED reef aquarium light which brings with it a full suite of next generation features. Wireless control, tons of blue colors, plenty of control channels and a built-in color LCD display are all packaged into Eco-Lamps's first actively cooled fixture.
It's been a little while since we heard from Eco-Lamps, the last light we reported from them was actually a hybrid T5 & LED light that was designed with many cool features, but intended to display shiny silver and gold jewelry.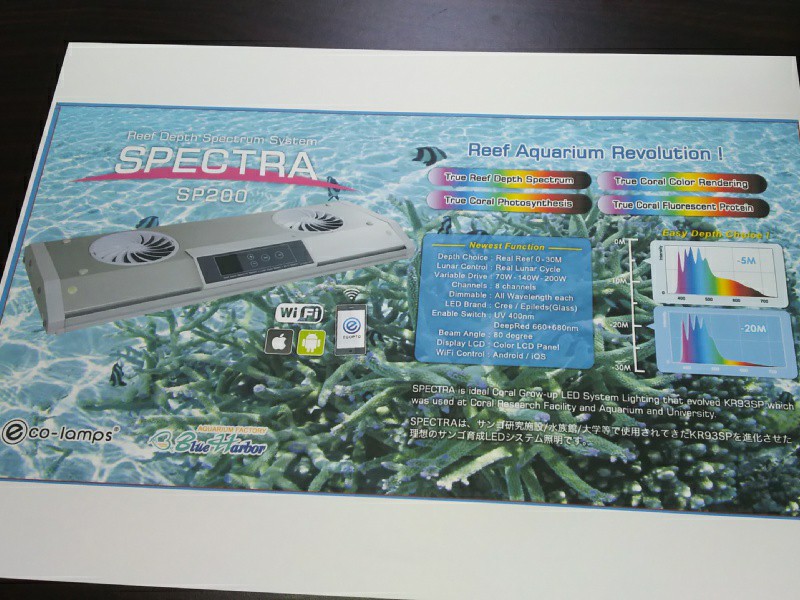 That being said, the Spectra SP200 is precisely the kind of interesting new LED light we hoped we'd see from Eco-Lamps next. Designed by Japan's resident LED reef lighting expert, Eiji Myorin of 1.023World, the Spectra SP200 is a a big step ahead of the last light he designed, the colorific Eco-Lamps KR93 built in partnership with Blue Harbor Japan.
It's been a full five years since the K93 saw the light of day, and the Spectra SP200 does seem to bring with it a half decade of improvements and refinements that LED lighting has experienced in the intervening years. The arrangement of the LEDs is still a combination of a few spotlight-style clusters flanked by two strips, giving users the benefits of even lighting, as well as stronger spots of light intensity.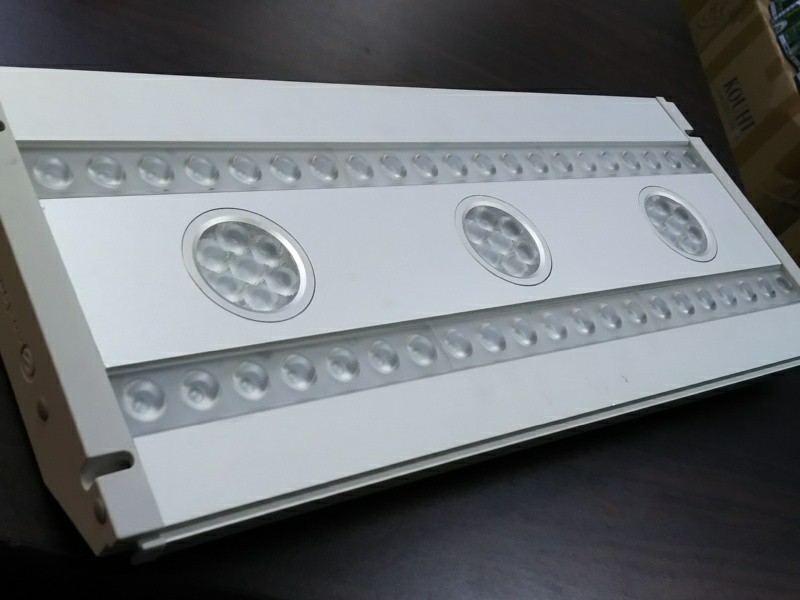 However it does appear that the narrow beam angle has been widened from 60 to 80 degrees for better light uniformity, and a waffling texture on the lenses will also help with color blending. The light spectrum is well represented from 400nm ultraviolet diodes, all the way to 660 and even 680 nm deep red, with eight channels of independent color control that packs plenty of blue spectrum.
We've always had great respect for Eiji-san's incredible attention to the effect of light on fluorescent proteins; in this regard the Spectra SP200 has carefully selected wavelengths of blue lighting that correspond with the excitation peaks of known fluorescent coral pigments. All this effort he has put into researching the spectrum of the EcoLamps Spectra SP200 should result in a light that has incredible color rendition and excpetional fluorescence as the light was intended.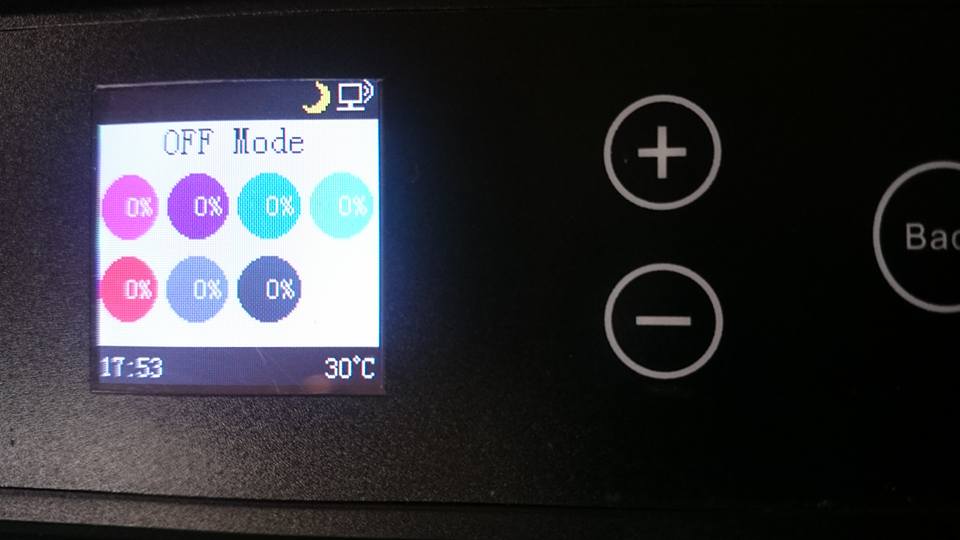 As we've said it before, having tons of control in an LED reef light means very little if it's difficult to access that power. To address this the Spectra SP200 is controllable both through a wireless app, but for on the fly changes there's also a built-in controller with a full-color LCD display which should make it quite simple and intuitive to navigate to the various functions of this light.
It goes without saying that the EcoLamps Spectra SP200 is packed with latest and greatest LED chips from Cree and EpiLed for maximum brightness and efficiency, with up to 200 watts of power. The newly announced EcoLamps Spectra represents the ultimate 'FRBR' light: For Reefers, By Reefers, and as with many of the new lights we learn about before ever seeing it in action, we simply cannot wait to see how this light makes corals look when it is actually released.