SeaLife DC2000
The DC2000 is SeaLife's most advanced camera yet. The SeaLife DC2000 includes a 20MP Sony camera and underwater housing which is depth rated to 200 feet or 60 meters. One thing which sets the DC2000 apart is the inner camera is also waterproof to 60 feet or 18 meters, so you never have to worry about water getting inside your housing.
We got a first-hand look at the DC2000 and loved the quick shutter speed and focusing abilities. There is nothing worse than missing the shot because your camera won't focus. The DC2000 has a 0.1-second shutter speed, to never miss a moment of the dive.
The inner Sony camera comes with a 1" image sensor resulting in sharp, detailed shots. To add to this, the DC2000 can now shoot images in RAW format. Shooting in RAW gives you more control when editing your images.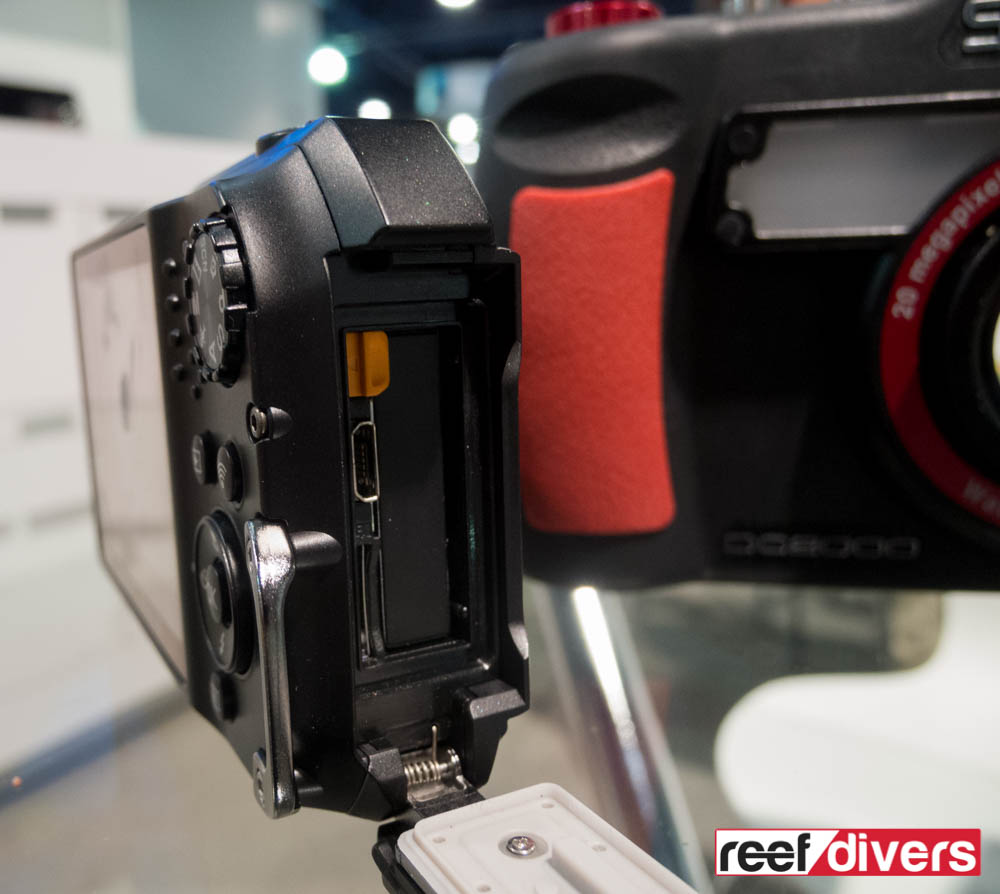 SeaLife's DC2000 camera comes with a removable battery which will power the camera for over two hours. Charging the battery is easy with a USB cable. The DC2000 offers 80mb of internal memory and is expandable to 128gb of memory with micro-SD, micro-SDHD, micro-SDXC, or UHS-1 memory cards.
The DC2000 camera has various automatic modes calibrated for underwater shooting, making this a great camera for first time underwater photographers. Furthermore, the DC2000 also comes with manual modes for more experienced photographers looking to upgrade their current photography equipment.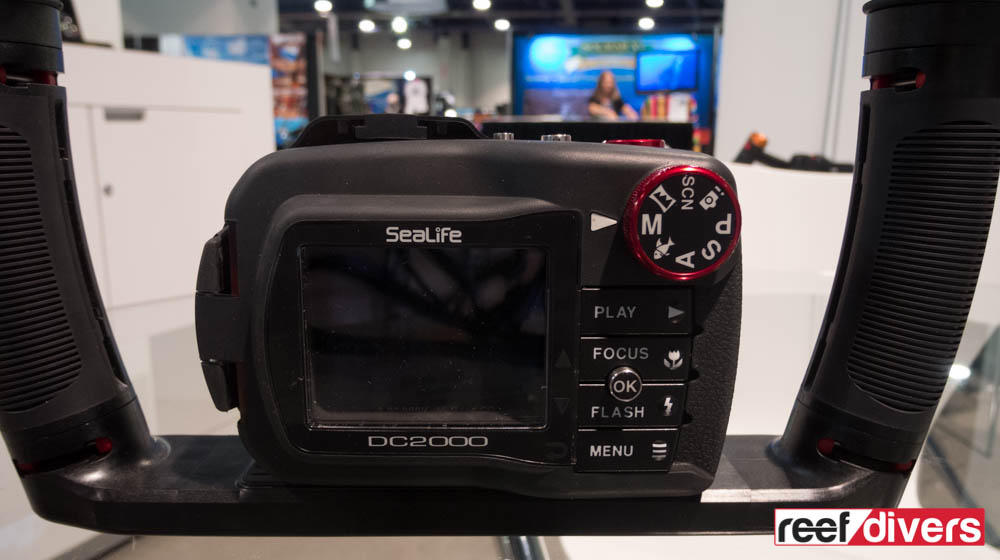 To get more out of your DC2000 camera, SeaLife is offering a camera and lighting bundle, which will help bring out more colors in your videos and photography. The DC2000 is expandable with SeaLife's powerful Sea Dragon Underwater LED lights, Flash and Flex-Connect® arms, grips, trays, and accessories.
The Flex-Connect trays, grips, and accessories are incredibly simple to use and can be mounted together in seconds for easy set-up, and disassembly. The flex-connect tray comes in a single or double set up for adding one or two lights to your camera.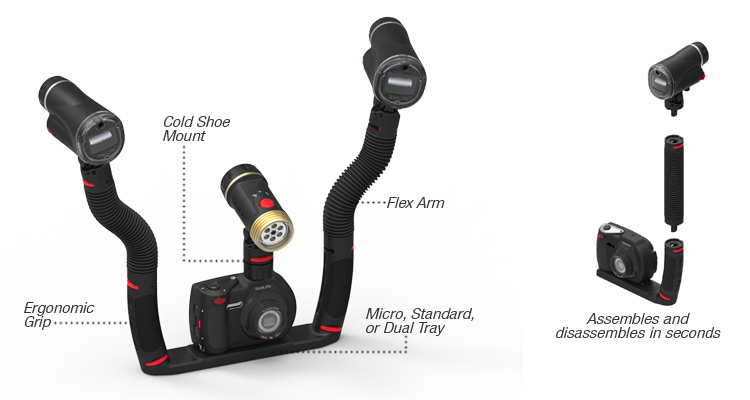 As if that wasn't enough, the DC2000 has built-in Wi-Fi which wirelessly connects the camera to any iOS and Android smartphone or tablet using the free Link123 Plus app. Without using a laptop or computer, you can directly preview and download pictures/videos from the camera to your smart device and instantly share your diving adventure with friends and family. [SeaLife]
The DC2000 will be available December 2016, at the following prices:
SL740
SeaLife DC2000 Digital Underwater Camera
$699.95
SL745
SeaLife DC2000 Sea Dragon Pro Flash Set
$995.95
SL744
SeaLife DC2000 Sea Dragon 2500 LED Light Set
$1,099.95
SL746
SeaLife Pro Duo including Sea Dragon Flash
And Sea Dragon 2300 LED Auto Light
$1,399.95
---