TUSA Hyflex Switch Fins
TUSA was showing off their new Hyflex Switch Fins at DEMA 2016. The open heel Switch fins come in three colors and feature the TUSA Hyflex System for compact and lightweight travel packing.
The all new switch fins are made with a polyurethane blade which provides a quicker response to movement over rubber and plastic fins. The polyurethane blade is very flexible yet they snap right back into place once released.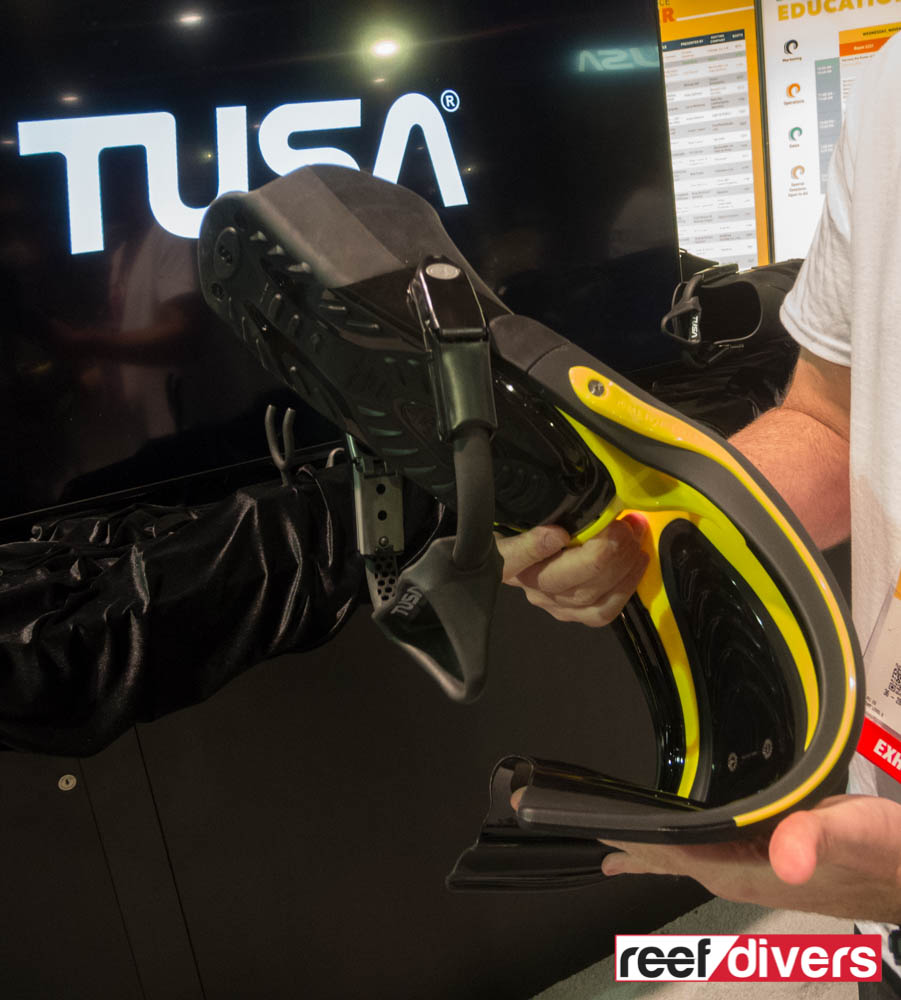 Another new design added to the Switch fins are the shallow molded ripples at the back of each blade. Not only does this effect look cool, but they also work to break up water flow and resistance, creating a smoother kick.
To further enhance kicking efficiency, the blade is set at a 20° angle to the foot pocket, as opposed to a straight facing blade. The angled blade channels water onto the ripples saving you energy with each kick cycle.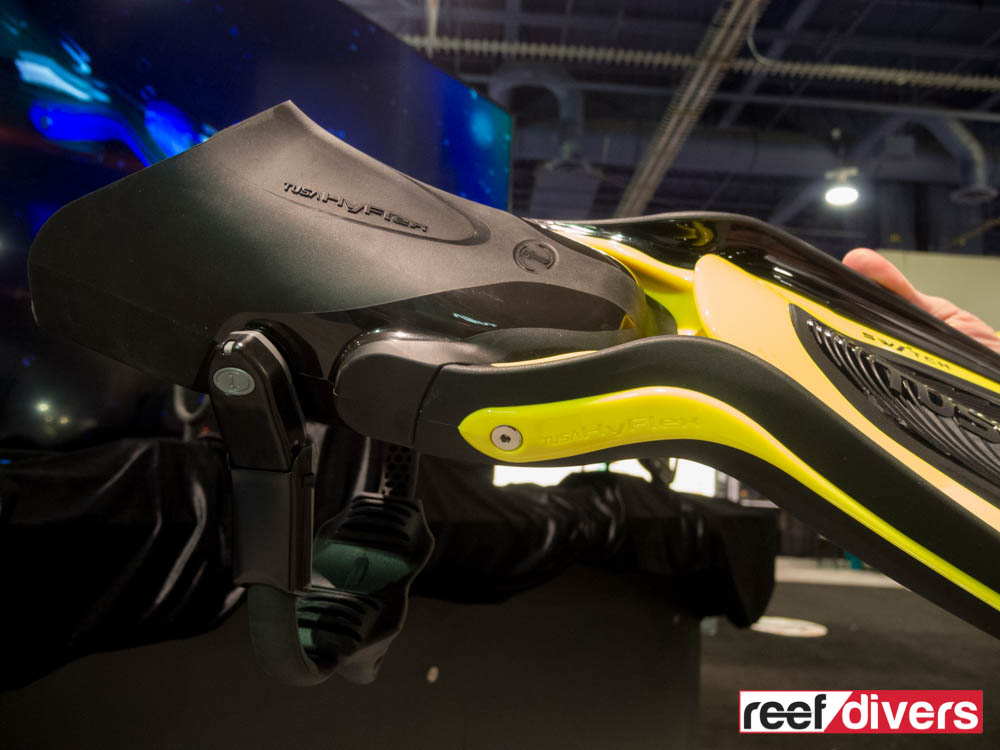 A good pair of fins is important and can reduce the frequency of leg cramps during a dive. However, unless you have a dive specific travel bag, you may have a hard time finding a bag long enough to fit your pair. TUSA Hyflex System allows you to disconnect the plastic molded food pocket from the blade, making them easy to pack.
To ensure you have a perfect fit, TUSA Hyflex Switch fins come with a heavy duty elastic strap which can be adjusted to five positions. Switch fins come in Yellow, Blue, and Black and will be available January 2017 at a price of $199 USD. [TUSA]