Aquabionic 1 Scuba Diving Fins
We came across the Aquabionic 1 fins by Cetatek at DEMA 2016. The Aquabionic 1 fins have a flexible blade which is designed to expand and create more surface area for a stronger kick. Cetatek first introduced the patented warp technology in 2013, and since then the technology behind the Aquabionic fin has only gotten better.
In November of this year, Aquabionic a Canadian company announced a technology and distribution partnership with Beuchat. The updated version of the Aquabionic fin will be available from Cetatek in North American and Beauchat will lead distribute of the fin outside this teritory.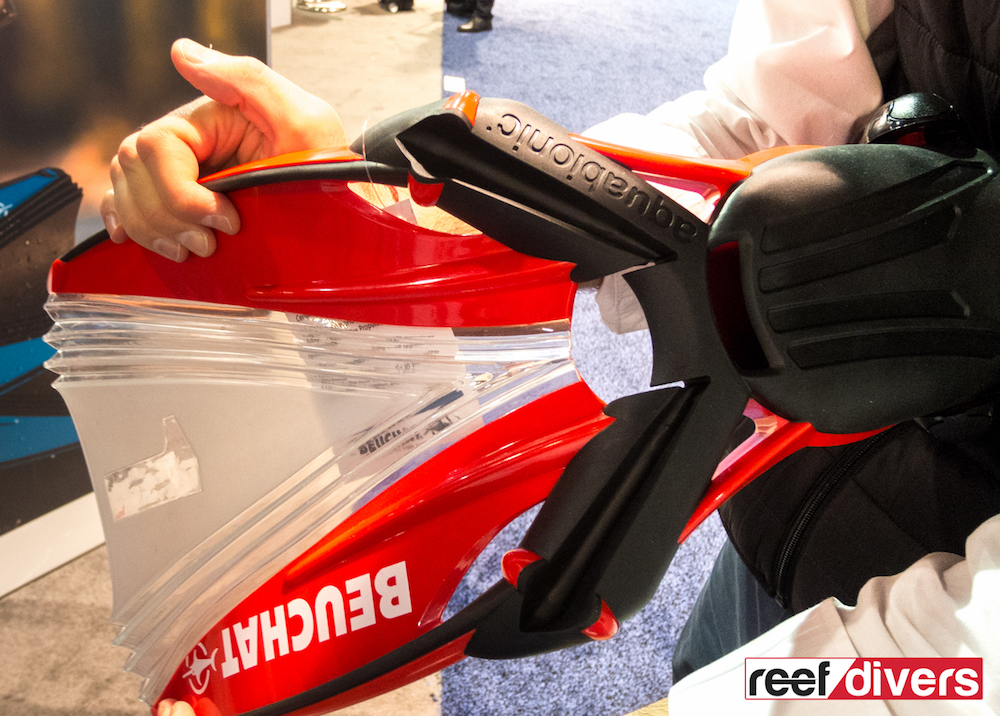 Warp Technology
What makes Aquabionic 1 unique is the warp technology incorporated into the blade. As the diver kicks, the pleated membrane cups the water and spreads apart. This feature is supposed to adapt to the users kicking style amplify the kicking strength.
The fin blade connects to the foot pocket with a rigid Y-shaped frame. The thick rubber has a channel between the foot pocket and blade which further increases the fins flexibility, and cutouts between the frame are engineered to reduce turbulence.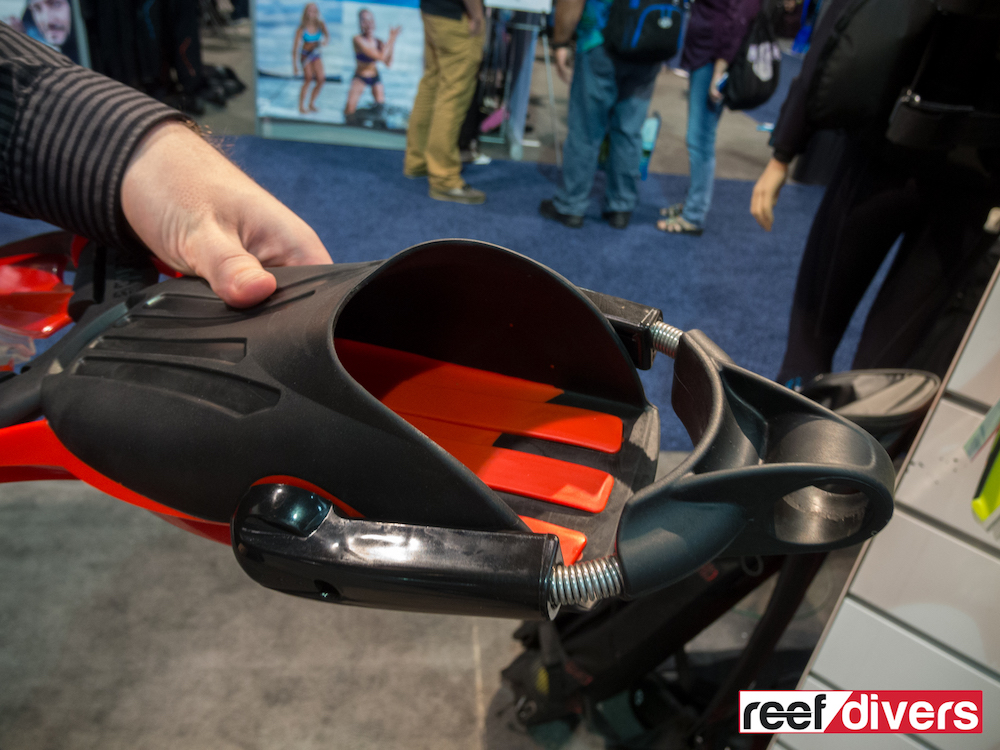 Aquabionic 1 fins come in three sizes and come with a clever "spin to fit" stainless steel straps. To adjust the size, you just twist the back pull tab around itself or remove one side of the spring attachment and spin to provide the correct spring tension, with 3.0in (7.5 cm) of adjustment length.
While out of the water these fins stand out for their out of the box design, we are curious to give them a go underwater. The Y frame seems rigid enough for the sensation of a fixed blade, while the pleated membrane snaps back into place for extra propulsion.

The initial release of the 2017 Aquabionic 1 will be available in four colors: Black, Blue, Yellow, Red and three sizes: (Small, US 6-8), (Medium-Large, US 8-10), (XLarge, US 10-12+). The fins will retail for $179.00 USD 
[Cetatek]