The new Orphek Amazonas 500 we covered at MACNA is gunning for those 1,000 watt metal halide lights most often seen in commercial settings or public aquariums. According to Orphek, the Amazonas 500 can deliver significant light penetration and adequate coverage to allow for direct 1-to-1 replacement for the larger, older and inefficient metal halide lighting systems and now they have some test data to prove it.
As we touched on earlier, there is some cool technology behind the new Amazonas 500. One of the main technological advances in the new Orphek light is the use of Flip Chip LEDs. These LEDs eliminate the traditional wire bonds of LEDs and are mounted upside down, if you will, from the way current LEDs are mounted.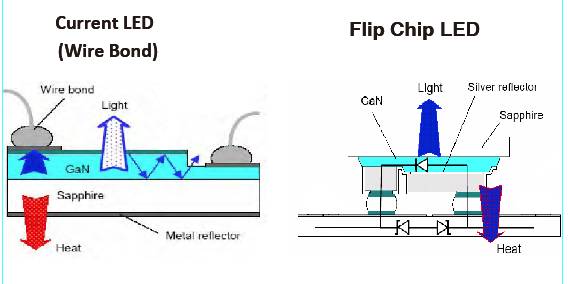 These new Flip Chips provide a smaller source size but deliver high luminance and beam control. The wide viewing angle also provides increased uniformity with a high efficacy at high drive current. This makes it perfectly suited for larger applications like the Orphek Amazonas 500.
The Amazonas 500 can penetrate and deliver more than sufficient light for viewing at depths over 15 meters. According to the recently released data, the fixture has a power factor rating of 0.980 and the high efficiency is evident in the excellent lumen/watt ratio, "…which will provide life sustaining light at depths up to 15 meters and offers the highest lumens per dollar of any LED light available."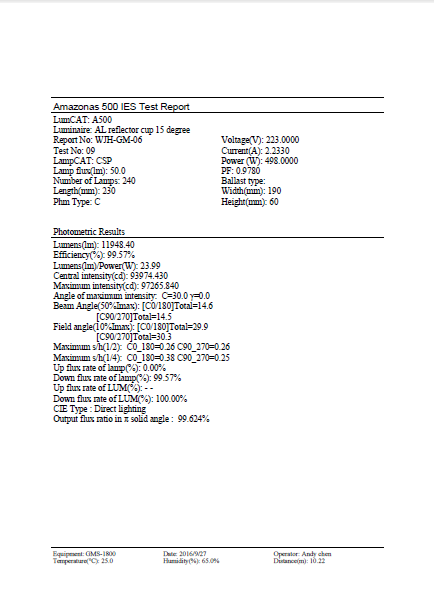 Using these lights means it can run cooler and more efficient, plus less overall maintenance on the lights to free up staff to focus on the livestock and husbandry.
Here are some major features:
Two channel system offers greater flexibility.
3W Flip Chip LEDs run at a cool 2W.
240 LEDs, 120 LEDs per channel.
360° three dimensional heat dissipation provides optimum thermal solution for heat management.
MeanWell high tech LED drivers excel at passive cooling and available for use with Apex, GHL, and other controllers.
Many lens options available for your application.
Very strong Lux rating and minimum difference in Lux from center to outer beam angle.
Rugged aluminum anodized body with powder coat finish.
Available in many Kelvin temperatures and custom spectrums (White – 3,000 to 18,000K, Blue – 450 to 460nm).
The new Orphek Amazonas 500 is available in three models the Amazonas Reef (AR 500), Amazonas Grow Light (AG 500) and Amazonas Freshwater Planted (AF 500). But with many options to customize, its best to get in touch with Orphek directly to get the light that fits your exact needs.
[ngg_images source="galleries" container_ids="1374″ display_type="photocrati-nextgen_pro_slideshow" image_crop="0″ image_pan="1″ show_playback_controls="1″ show_captions="0″ caption_class="caption_overlay_bottom" caption_height="70″ aspect_ratio="1.5″ width="100″ width_unit="%" transition="fade" transition_speed="1″ slideshow_speed="5″ border_size="0″ border_color="#ffffff" ngg_triggers_display="always" order_by="sortorder" order_direction="ASC" returns="included" maximum_entity_count="500″]