Lipogramma levinsoni and L. haberorum are yet two more new species to be officially described in the last 24 hours. Hot on the heels of Plectranthias takasei, a fish we knew about but didn't have a name for, are two new Lipogramma species, neither of which were on the radar of rare fish fanciers.
The two new basslets are both deepwater inhabitants of Caribbean twilight reefs, and hence they do not occur in the range of conventional scuba diving. Both Lipogramma levinsoni and L. haberorum are ver similar to Lipogramma evides, but one species, Lipogramma levinsoni, is actually split from this species.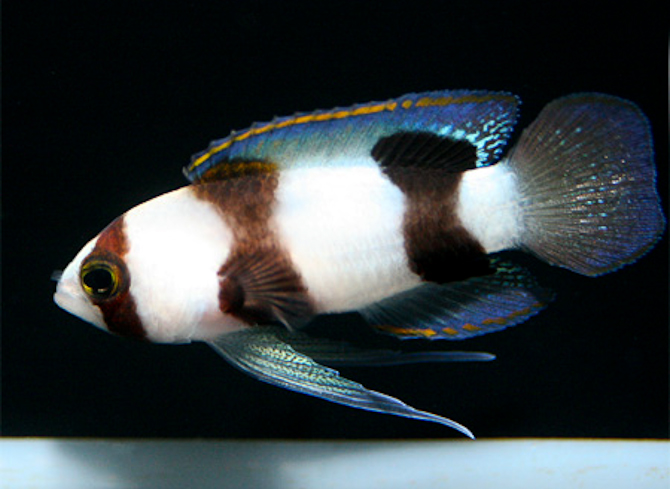 The msot interesting thing about this new species description is the realization that the majority of the L. evides we ever got in the aquarium hobby, is actually the newly minted Lipogramma levinsoni. The TRUE L. evides actually has a series of three very thin dark stripes, with the third loosely passing through a prominent ocelli in the dorsal fin. Not surprisingly, the Lipogramma levinsoni that we're familiar with in the aquarium hobby has the shallowest distribution in the genus, except for L. trilineata.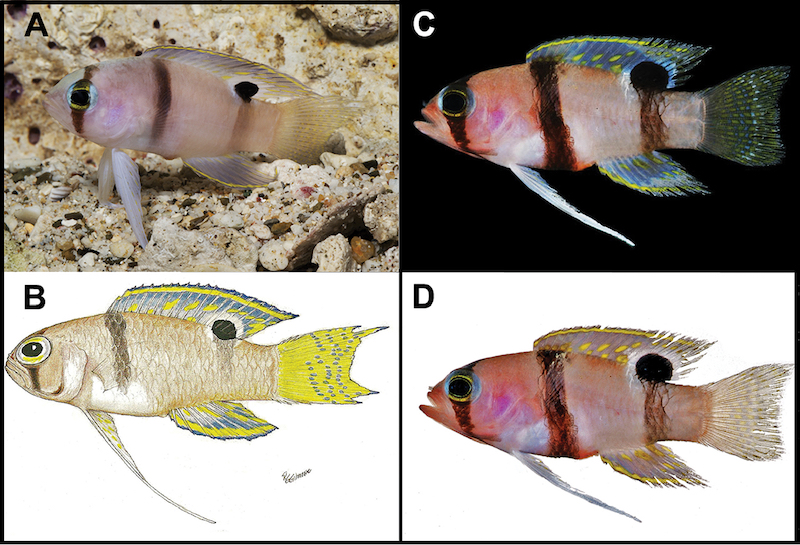 In some ways the true Lipogramma evides has an intermediate coloration between the boldly striped L. levinsoni, and the barely striped L. haberorum. Lipogramma haberorum is a much paler fish overall, with two poorly defined stripes on the head and body, and no hint of striping near the bold dorsal eyespot.
It's quite exciting to expand a group of fishes by two species at a time, especially when it comes to the gorgeous and poorly known deepwater basslets of the Lipogramma genus. Thankfully, it looks like we have more species splits to look forward to in the future, with Lipogramma klayi from Dominica likely representing a new species as well.
The newly described Lipogramma lenvinsoni and L.haberorum are published by Baldwin, Robertson & Tornabene in the latest volume of ZooKeys.
Update: The formal name for Lipogramma haberi has been corrected to Lipogramma haberorum.