Oxycheilinus samurai, the Samurai Wrasse is a new species of reef fish from the Ryukyu Islands of Japan, and Panay Islands of Philippines. Among the maori wrasses of the Oxycheilinus genus O. samurai is a slender species, but not quite as slender or long-snouted as Oxycheilinus orientalis.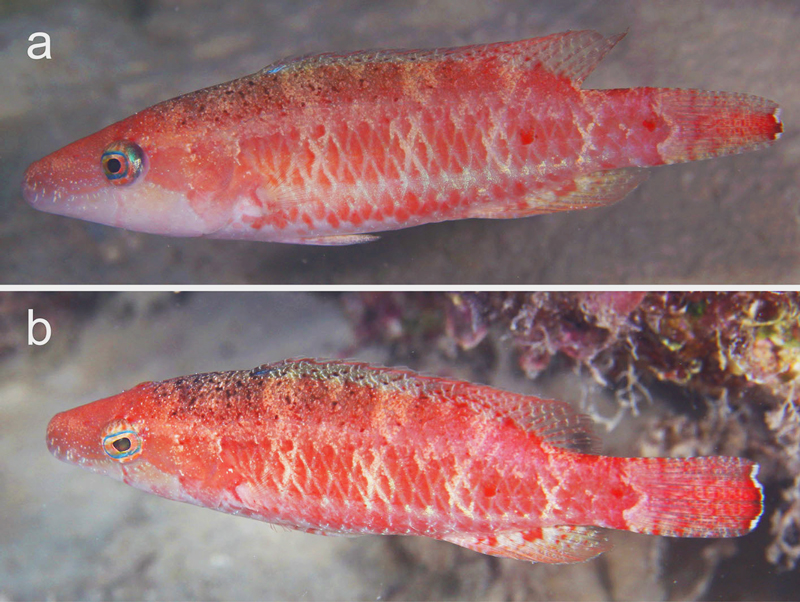 The newly described Oxycheilinus samurai has actually been documented by underwater photographers as far back as 2004, when Rudie Kuiter designated this fish as Oxycheilinus sp. 2. It is a smallish species growing up to 10cm, or right around four inches, and lives in relatively shallow waters.
This new species of maori wrasse is part of a beautiful if oft neglected group in the aquarium world. This is a pity considering these are very hardy and interesting fish with a lot of personality. Oxycheilinus samurai, the samurai wrasse is described by Yoshino, Nozomo & Hiroyuki in the latest publication of Ichthyological Research.