Tosanoides obama is a brand new species of reef fish described today to honor our 44th sitting U.S. president. It's an unusual occurrence that researchers let slip how they intend to name new fish species that are in the process of being described, but that's precisely what happened with Tosanoides obama.
This dainty little anthias is just the third officially described species of Tosanoides, and was found by twilight reef diving Drs. Pyle and Greene. This pair is well known among exotic and deep reef fish nerds, and earlier this year while surveying deep reefs of Kure in the remote stretches of the northwestern Hawaiian Islands.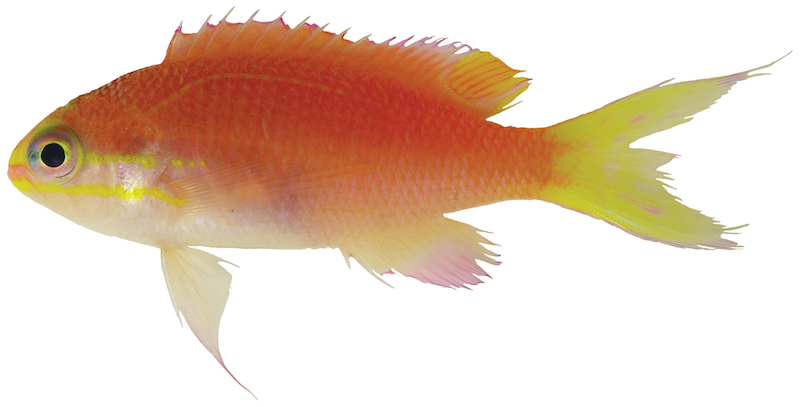 The new Tosanoides species differs from T. filamentosus and T. flavofasciatus for having a prominent spot in the soft portion of the dorsal fin in males. This feature is prominent in live specimens but not so clear to see in the freshly preserved specimens. Tosanoides obama is named in honor of President Obama, in recognition of his work to expand the Papahanaumokuakea Marine National Monument. The Obama anthias is described by Pyle, Greene & Kosaki in the latest volume of ZooKeys.