Acropora Eating Flatworms (AEFW) are an SPS reefers nightmare. One day you can go from a pristine reef to a fully blown out plague just by introducing them with one coral.
Amakusaplana acroporae, Acro eating flatworms, are species of flatworm that are parasitic to Acropora corals.
Acro eating flatworms survive by eating the coral's tissue and laying their eggs around the base of their skeleton. The worms look like brown ovals on your coral. They can be difficult to distinguish from your coral's tissue especially because your corals will probably turn brown when stressed with AEFW.
Additionally, you need to know what their eggs look like in order to manually remove them. They lay them in small patches in hard areas such as places where the skeleton is showing or at the base of the frag plug.

You will need to manually remove the eggs because most pest removal products leave the eggs intact. The eggs will hatch after 21 days of being laid. It is easier to prevent this plague than fighting it but if you must fight it be prepared to try several methods.
Acro eating flatworms can be a serious battle that can take up to a couple of years to win. If possible, try to set up another tank to separate the infested corals from the clean ones.
First, remove an Acropora and place into a container of saltwater. Then, begin blasting water at it with a baster. You will see innumerable flatworms fly off if your infestation is matured.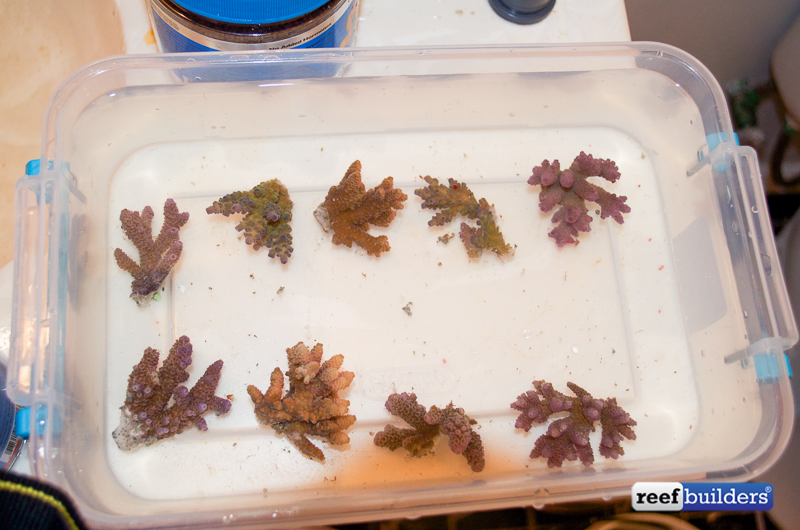 After all the adults are off the coral, scan the coral for patches of eggs. Then scrape off the eggs with your favorite tool or cut off the area containing eggs. Next, you can place the "clean" coral in a quarantine tank until you have cleaned all your Acroporas.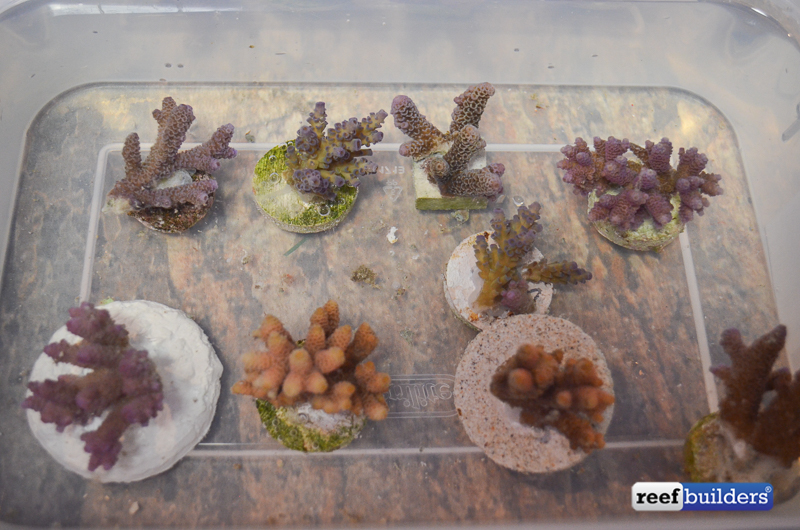 AEFW can live up to a week without consuming Acropora so be sure to leave the corals in the quarantine tank for a while before replacing them on display. Some Acroporas will be too big to remove from your tank; you can blast off the flatworms inside your display with the help of wrasses to clean up.
Flatworms inside your display with the help of wrasses to clean up afterwards. This method will take longer because you have to baste the corals almost every day but it allows you to manage the population without tearing your tank apart.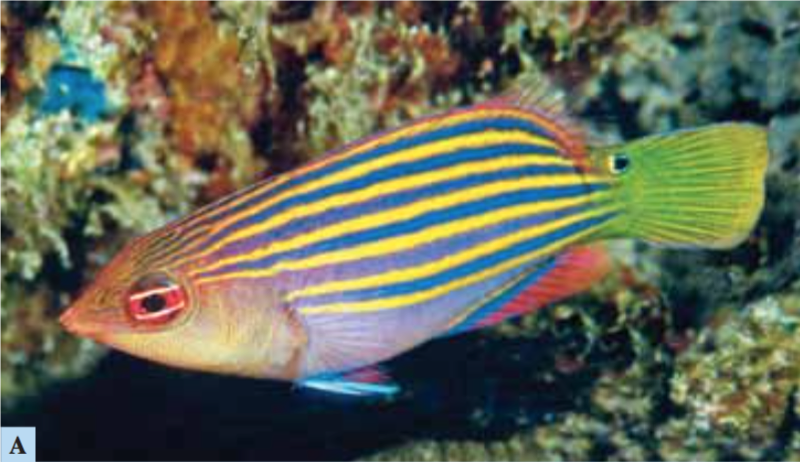 There are other ways to treat for Acropora eating flatworms like using Flatworm exit; although, some treatments can stress the coral even further and are often ineffective against eggs.
Good luck treating your flatworms; they are a nuisance that no one wants to deal with. But once they are gone your corals will return to the brightly colored, encrusted, and polyp-extended corals they once were.