Kalypse Wetsuits
The Kalypse is a new line of wetsuits which was on display last week at the Paris International Dive Show. These premium wetsuits are made using advanced 3D modeling to create the perfect fit, with French style to stand out from the crowd.
There are two women's wetsuits, the Lady Bust and Lady Skaf, and two men's wetsuits, the Alpha and the Skaf. Each Kalypse wetsuit is made in Monpellier France and comes in a 5mm or 7mm thickness with a choice of five colors.


Custom Fit
If you are really serious about comfort Kalypse wetsuits can be custom made for the absolute perfect fit. To create this one of a kind wetsuit, the model (customer) is scanned using 3D imaging to determine the exact size to cut each wetsuit panel.
The panels are then glued and stitched together to create an incomparable fit and feel. The perfect fit means the Kalypse wetsuit is very easy to put on or take off.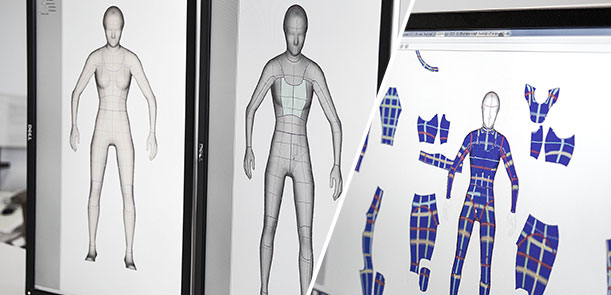 Style
The Kalypse women's line of wetsuits are designed by a Parisienne stylist to create an elegant wetsuit that values a woman's body. To create this collection, the stylist drew inspiration from sporty 'James Bond Girls' and African jewelry for wetsuit colors and cuffs on the wetsuit, ankles, neck and wrists.
Kalypse wetsuits are available by contacting Kalypse. Their website is currently in French but we are told an English version with an online store is on the way.
Cost: 5mm 499,00 €, 7mm 549,00 €. For a custome made suit add 200,00 €