Just about ten years ago, I started the ReefStock conference in Denver Colorado during a time when reef hobbyist events were very rare. When I set out to do ReefStock for the first time, I never imagined ever doing it a second time, let alone an annual event!
But here we are, ten years later and ReefStock is just as fun and stimulating for the reef aquarium community as it ever was. For the tenth anniversary ReefStock the team is pulling out all the stops, with everything that makes our Mile High Reefing among the best in the country.
At ReefStock we don't strive to be the biggest marine aquarium conference, but the best for the hobby, with handpicked speakers, great vendors, and thoughtful activities that are enriching for all attendees. As always ReefStock features some of the best livestock from our coral vendors, and I make a point to pick up some coral pieces every year.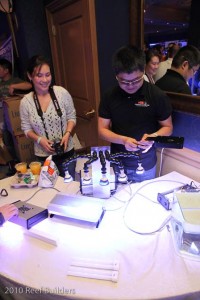 We also welcome the industry's best companies who often display their newest products, many of which are introduced at ReefStock before anywhere else. This year will be no different, and we know of many great surprises in store for ReefStock guests.
Of course we always bring in a few of the hobby's most progressive speakers, with two headliners this year, Jamie Craggs of Project Coral and Reef Builders Saturday morning columnist Mike Paletta. I've never spoken at ReefStock before, but finally I will be presenting on my travels to Sumbawa Indonesia. Also, we're introducing our first ever workshop series, and Joey Mullen the King of DIY will be leading a hands on tutorial on how to build some useful, and easy to build aquarium accessories.

ReefStock has come a long way since the first event in 2008, but we've stayed true to our roots (and admission prices). It's still just $10 to get in, kids get in free, leaving guests with plenty of change to participate in our 'legendary' aquarium raffle. We pride ourselves on the 'sprawling' table of raffle prizes, and this year will be no different.
To stay up to date with ReefStock announcements, be sure to RSVP to our event page on Facebook, and if you're an exhibitor, hit us up as we have just a couple booths left. No matter what, ReefStock 2017 will be a blast for all who attend and participate, and we really hope to see you there!