Genicanthus spinus is a species of angelfish so rare that it's literally one of the few Pomacanthids that we'd never written about, until today. We've covered so many rare species of angels like the blackspot pygmy angel, the Abei angelfish, the black angelfish, and even the Ballina angelfish have gotten their turns in the pages of Reef Builders.
But finally, thanks to a newly released video by the Association for Marine Exploration, we have some fresh, up close documentation of Genicanthus spinus. Known only from the South Pacific from Pitcairn, Austral and Cook Islands, this deeper living fish is one of the most poorly known in world.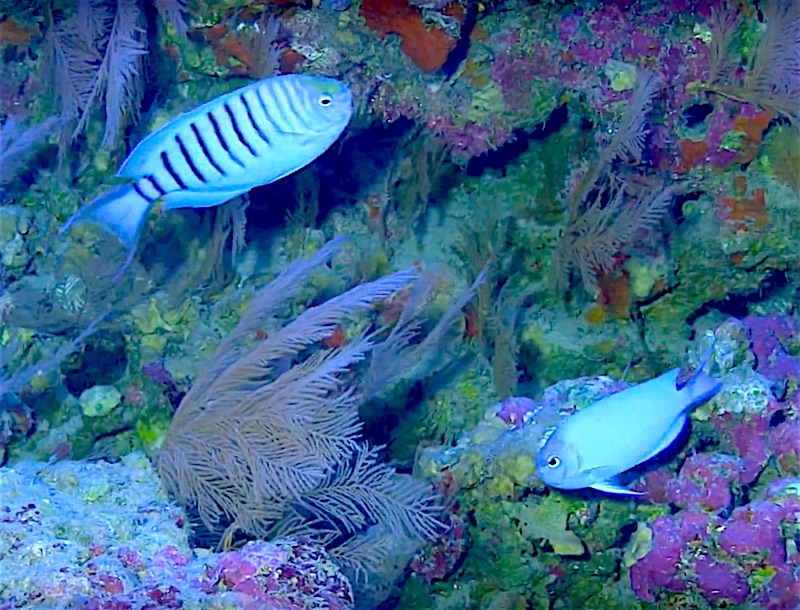 Only one pair has ever made it to aquarium life, but that was 25 years ago before the ubiquity of digital still and video cameras. So today's video of a deep dive performed back in 2012 is one of the only, and definitely the best video of this species we've ever seen.
The half-banded pattern of male Genicanthus spinus is quite similar to Genicanthus semicinctus found farther west near Australia and Lord Howe Island in particular. The female is a very pale blue overall, like a female Watanabei angel but without any black outline.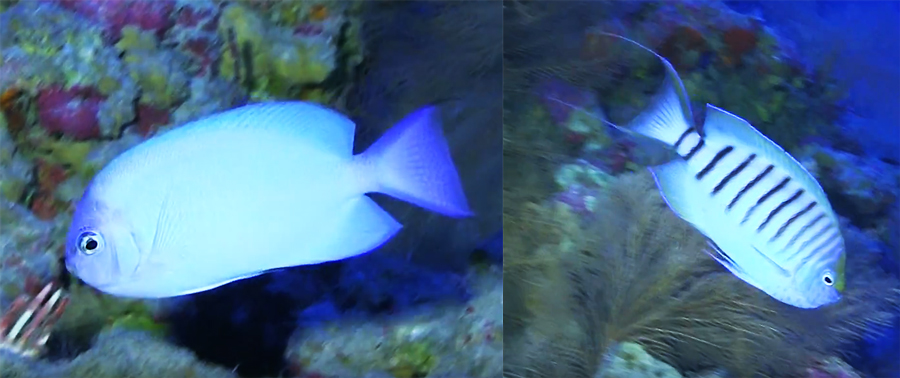 Funny enough the Genicanthus spinus angelfish aren't even the focus of this video, as many other beautiful angelfish are also sighted. There's a pair of heraldi angels, and the divers spend more of their time going after some Centropyge narcosis, while also on the lookout for other unknown fish which might make a debut appearance.