TheFLOW is a new set of intake and return pipes from LupyLED which are a classy addition to any upscale freshwater tank. Although theses stainless steel tubes would be ravaged with corrosion in a saltwater environment, it's always nice to share news of exacting products in other aspects of the aquarium world.
Intake and return pipes are just about the last place you'd expect to see innovation in the aquarium world. However glass Lily pipes from ADA kicked off the trend of swanky intakes and returns more than 15 years ago, and there's plenty of other companies who've gotten in on the act.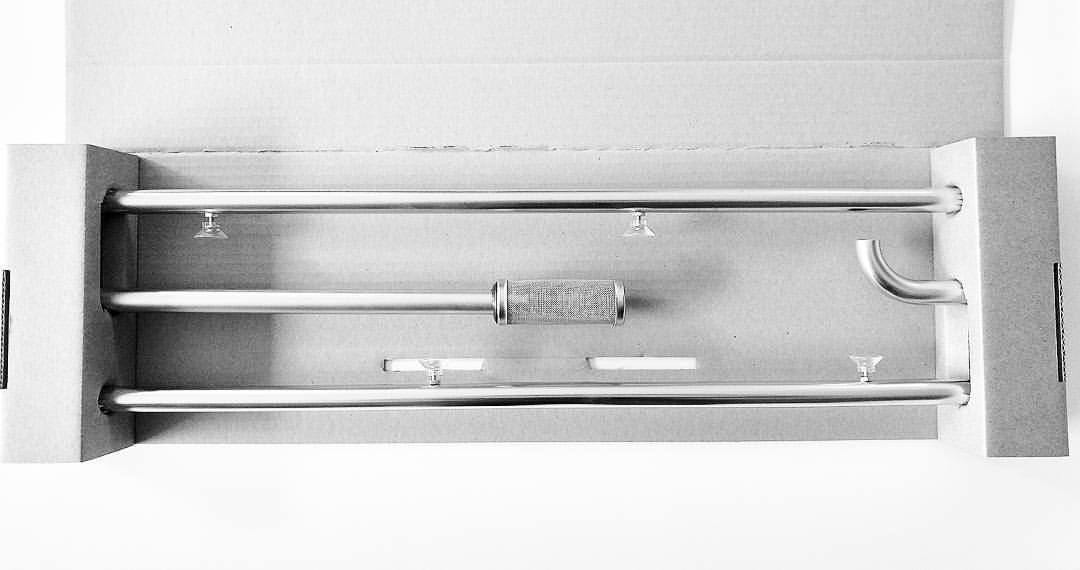 In recent years the trend has split to include stainless steel tubes as well, with Seachem recently throwing their hat into the ring with their SS Intake and Return pipes. It's odd to see an LED light company's second product line consist of these intake and return pipes, but since theONE LED is made of aircraft grade steel and aluminum, LupyLED has some experience with the metal.
TheFLOW pipes come in four sizes, with the intake including a large removable intake strainer for easier cleaning and servicing. The prices range from 155€ to 169€ ($165 to $180) and are currently only available in Europe through the LupyLED webshop.