Testing aquarium water with the use of ICP-OES machines is one of the biggest new trends in the marine aquarium world. There's been plenty of talk of installing this kind of technology for the aquarium world in America, but ICP Analysis is the first to get a machine up and running in the United States.
For the last few years American reefers naturally turned to Triton Lab in Germany for critical water testing. However, having to send the samples to Unique Corals and then wait ten to fourteen days for results has discouraged all but the most diehard reefers from giving it a go.
ICP Analysis is a new company in Denver Colorado which will begin offering tests to American reefers in the coming weeks. With a central location in the heart of the country, ICP Analysis should be able to offer much quicker turnaround time on analysis results, which should also result in lower cost to end users.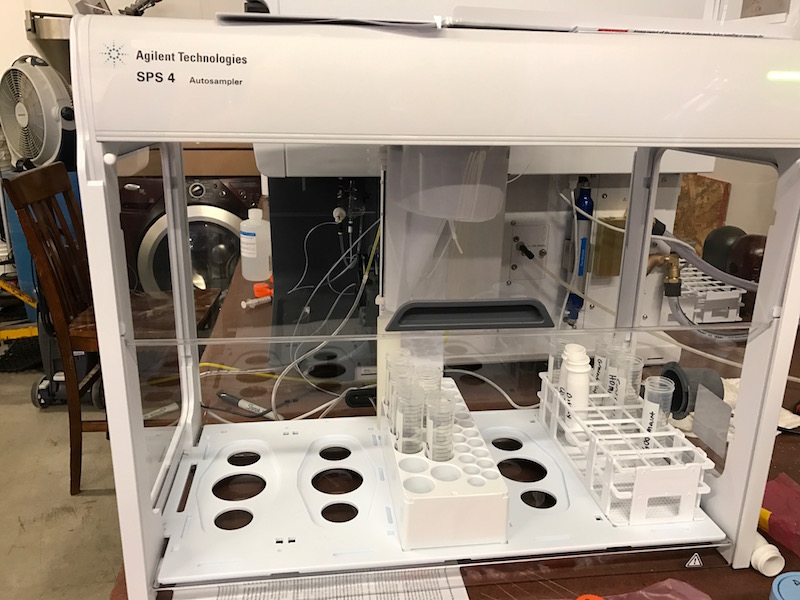 Coincidentally, the Agilent Technologies ICP-OES machine happens to be located on the premises of Stone Aquatics, a local fish store in the Denver area. We were surprised to learn of Stone Aquatics' owner Stephen Visser's plans to install and ICP machine but he does have a background and degree in chemistry so the shoe fits.
The ICP Analysis website is currently just a place holder but the service is coming online faster than we had expected. The machine is currently going through testing and calibration, while protocols are being developed and refined.
ICP Analysis will be offering water testing directly to locals but also has partnered up for U.S. distribution to make the service widely available from coast to coast. ICP Analysis has a sponsor booth at ReefStock 2017 which is just a month away so we expect they'll have the enterprise much more fully buttoned up by then. Stay tuned!