Fathom One
We first wrote about the Fathom drone in 2015. Since then the Fathom has received a complete makeover evolving from an awkward looking egg into an ultra portable stealth fighter.
Fathom One promises to be the world's more accessible underwater drone, small enough to fit in a backpack. The new drone is built with modular side thrusters that slide on and off the body, making the Fathom the most portable drone we've seen.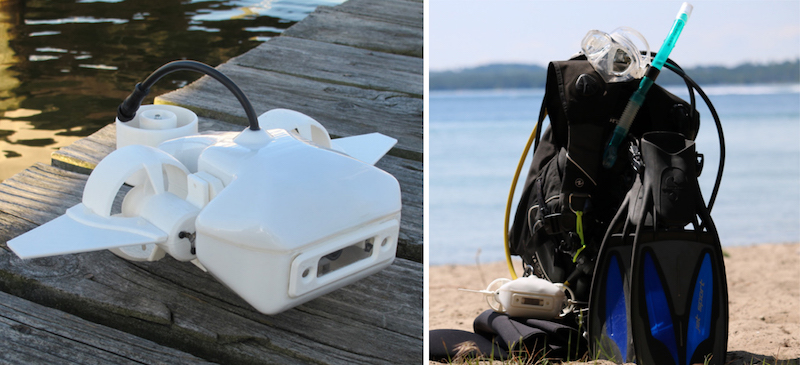 Next to a set of dive gear, the Fathom One starts to show its true size. This thing is tiny measuring only 8 inches long and weighing 4.5 lbs! Other drones on the market all require their own case or take up considerable room in your luggage. There is no excuse to leave Fathom One behind.
Fathom ran a successful Kickstarter campaign in September 2016 and raised nearly $200,000. Expected ship date are this Summer July 2017 and you can pre-order drones on their website which will be shipped one month after the Kickstarter ship date.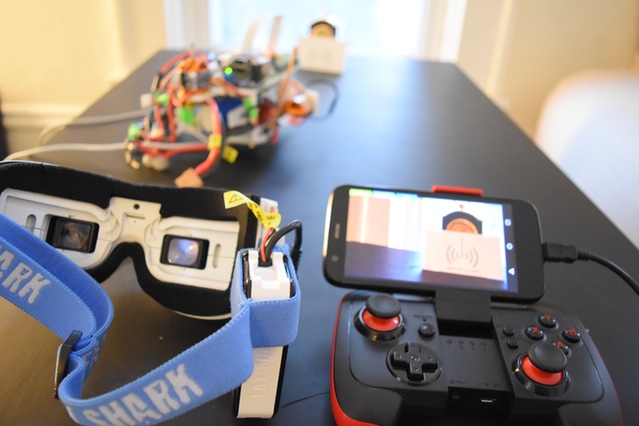 Since their successful campaign Fathom has provided a detailed update on their website including this look at the drone controller and total immersion VR headset. Fathom One is designed to be accessible with intuitive controllers making it super easy to use.
Fathom One has a rechargeable battery which can run up to one hour. The drone features a 1080p onboard camera and can cruise at speeds up to 3 knots. Fathom One comes with a 100ft tether and is capable of operating down to 150 ft. We also like that the drone comes with an onboard light (3w) which they say will provide easy viewing down to 150ft or at night.
We can't wait to see the Fathom One in person and we're excited for the future of underwater drones. Fathom One is currently available for Pre-Order at $599.00.