JBJ has been holding down the miniature end of the All In One nano market with the pico-sized Cubey aquariums for several years now. The 3 gallon Cubey is one of the most feature-rich pico reef tanks you can possibly get, and now it's time for JBJ to expand the Cubey family.
Three new sizes of Cubey AIO aquariums are now available from JBJ with stands to match their larger-than-desktop form factor. The new JBJ Cubeys graduate from Pico sizes to become three fully fledge nano reefs from ten to twenty gallons.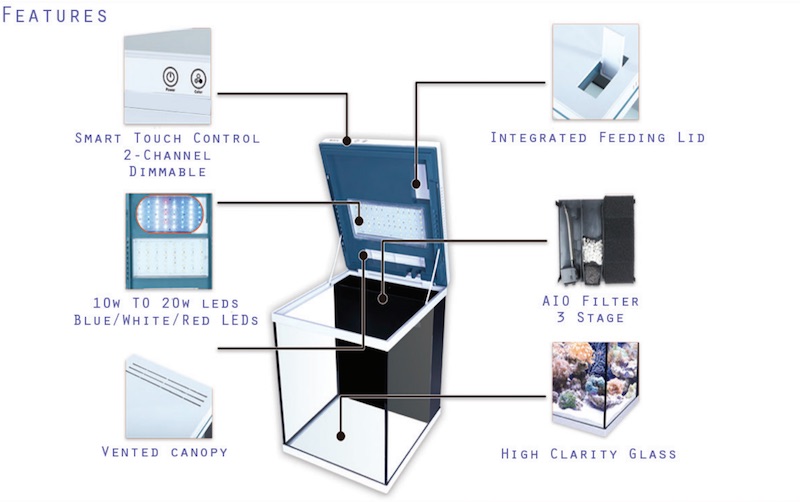 The new larger Cubeys look like perfectly blown up versions of the 3 gallon Cubey, retaining the cube shape and dimensions of its namesake. They've brought with them same set of refined features that makes using the Cubeys a modern reef keeping appearance.
The integrated lighting still has the blue, white and red LEDs from before, but they've been beefed up to 12 watts in the 10 gallon, and 16 watts for the 15 and 20 gallon Cubeys respectively. Touch-controls in the lid give quick access to the two channels of colors, and an integrated feeding port means you don't have to blind yourself by lifting up the whole lid to feed and dose.
Also new for the larger Cubeys is the option of either white or black color, with matching color stands to go with. The JBJ Cubeys start at $375 for the 10 gallon with a stand, and are shipping to stores and dealers this this week. [JBJ]