ProShot Case Review
The ProShot Case is a durable waterproof housing for the iPhone 6/6s and iPhone 7 with an android version on the way. We had the chance to test the ProShot in the Cayman Islands and ended up using the case with our iPhone more than our trusty GoPro.
The ProShot comes with two interchangeable lids, a deep dive lid rated for scuba divers down to 100 feet (30 m), and a touch screen lid waterproof down to 6 ft (18 m). The case comes standard with a wide angle lens however, you can purchase two additional lenses, a fish-eye, and a flat lens.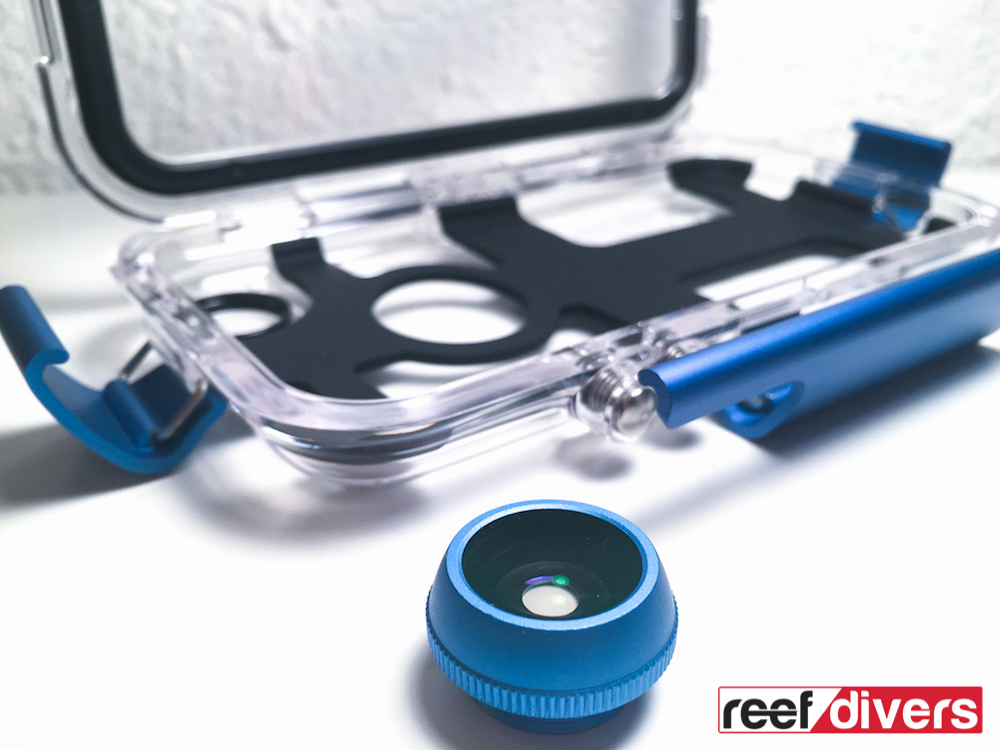 Unlike other underwater smart cases we have tested, ProShot has developed an app which makes use of the iPhones volume buttons so you can easily navigate between photo, video, timelapse, timer, slo-mo and a sleep mode to save battery.
The bottom of the ProShot Case has standard GoPro mount attachments. We used the case with a selfie stick and a Joby gorilla pod to get timelapse shots on the boat and interesting camera angle hanging from the side of the boat.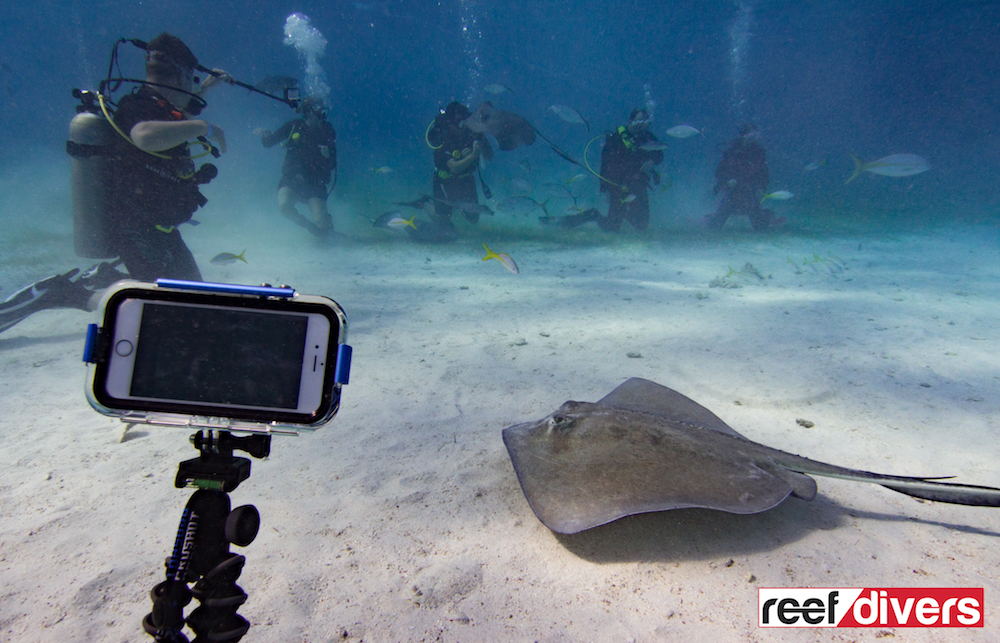 We tested the ProShot Case on a shallow dive at Stingray city. The dive was at 10 feet (3m) so there was plenty of light. We never tested the case any deeper although it is rated to 100 feet (30m).
The water in the Cayman Islands is crystal clear and we are sure at 30-40 feet (10-15m) the iPhone camera would still perform just as well. On our deeper dives however, we opted for our regular camera for higher quality images.
Picture Quality
The picture quality from the iPhone is great for shallow dives and snorkeling. Next time we will download a manual camera app which allows us to take RAW images from the iPhone for better control in post processing.
We did notice some vignetting at the edge of the photo frame, however, you will also get this from a GoPro and it is easy to remove in post or keep it in for style. We really like the subtle distortion from the wide angle lens and were able to get some creative shots above and below the water.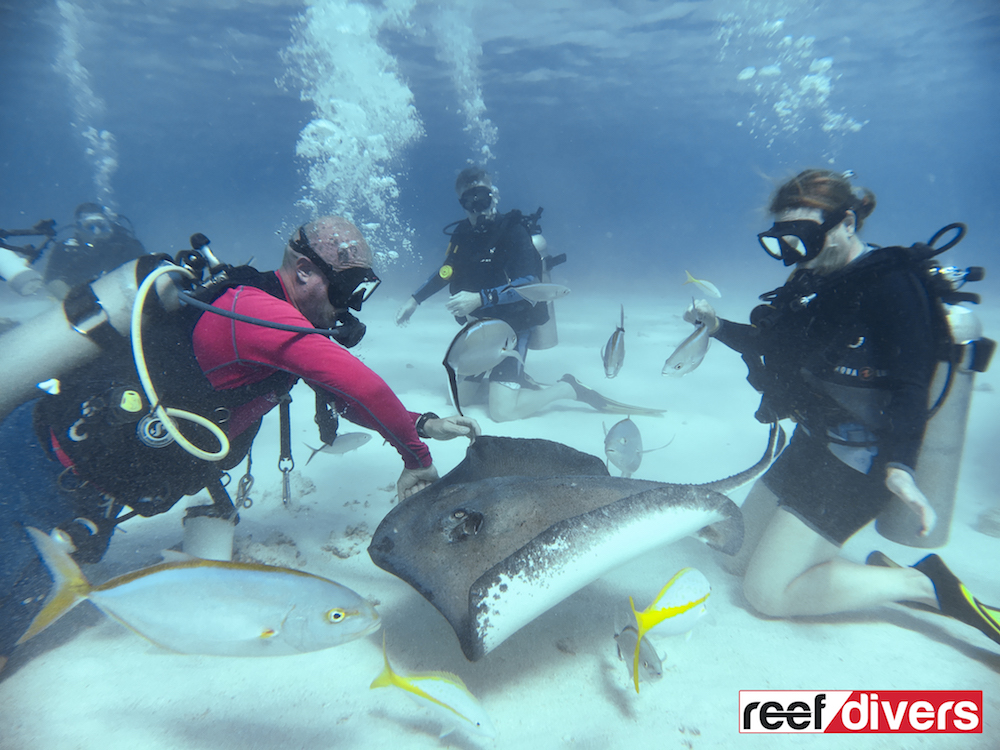 Video
Where the ProShot really shines is for using your iPhone to create video. We made this video swimming with stingrays and it proves all you need is an iPhone and a ProShot Case to make fun exciting underwater video.
The ProShot is small enough there is no reason not to throw it in with your dive gear. We wish the lens had some sort of cover as we were always nervous to scratch it.
On the boat we really liked having the case to protect our phone and underwater the video and picture quality is as good if not better than our GoPro 3 Hero+. We also like that you have the big iPhone screen to see what you are filming instead of the smaller GoPro Screen.
If you don't already own a GoPro and you have an iPhone the ProShot Case is by far the best accessory you can buy if you are planning to snorkel or scuba dive.
You can purchase the ProShot Case on their website. Cost: $99.95