Finclip
What if you could step into your fins without having to bend over, sit down or steady yourself on a buddy. Fins are the last thing we put on before jumping in the water, and most people put on their fins while sitting down, or by performing a balancing act at the back of the boat. And walking in fins can be difficult especially when wearing a full wetsuit and scuba gear.
Finclip is currently being funded on Kickstarter and this brilliant scuba gadget can be added to most open heal diving fins on the market. With a few simple adjustments, Finclip can transform ordinary fins into slick step in bindings.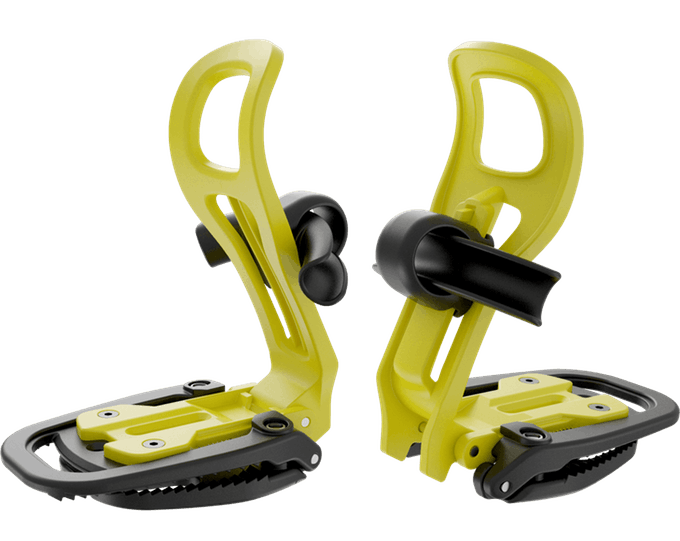 Finclip was created by Paolo an avid diver who has owned a dive center in Italy for over 20 years. He was motivated to make life easier for divers when he noticed them always having trouble putting on fins and walking around the boat.
Paolo came up with the idea of Finclip and after two years of planning the project is currently being funded on Kickstarter. Backers can get one pair of Finclip starting at $46 USD plus shipping, and we sure hope Finclip reachs their goal.
Function
From what we've seen Finclip looks like a functional alternative to bungee fin straps that could serve a valuable purpose for divers. Once the back of the binding is flipped up there is no reason the heel should open, as the Finclip also has a bungee strap.
The Finclip is compatible with most common models of adjustable fins, regardless of the size. Finclip is easy to install. The Finclip attaches using an allen key to grip down on the foot bed and existing bungee mounts are used to secure the device.
Finclip bungee straps are adjustable by removing the plastics cover at the end of each strap and shortening the bungee length. The foot portion is adjusted using an allen key. The heel folds up into the and does not take up extra space in your dive bag.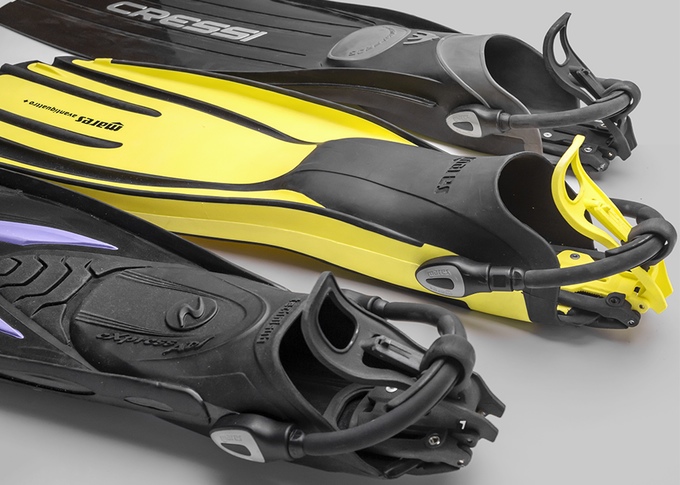 The Finclip Kickstarter page is full of instructional video for installing Finclip and there is also a photographic evolution of the design including 11 prototypes. With 50 days left of their Kickstarter campaign, we hope this project receives funding and can't wait to try out our own pair.