Coral Box is looking at getting into the wireless aquarium equipment space in a big way this year, and their opening salvo is a feature-rich wireless dosing pump. The Coral Box Wifi Dosing Pump is a compact 4-channel dosing system with all the modern features we've come to expect from newer dosing pumps, but at a startlingly low price.
Coming in at just $179, the Coral Box Wifi Dosing Pump is fully controllable and programmable with available smartphone apps for both iOS and Android. Each channel of the Coral Box Wifi Dosing Pump is individually programmable and despite the cheap and tiny pump heads, the ability to calibrate each one will reduce their margin of error for daily operations.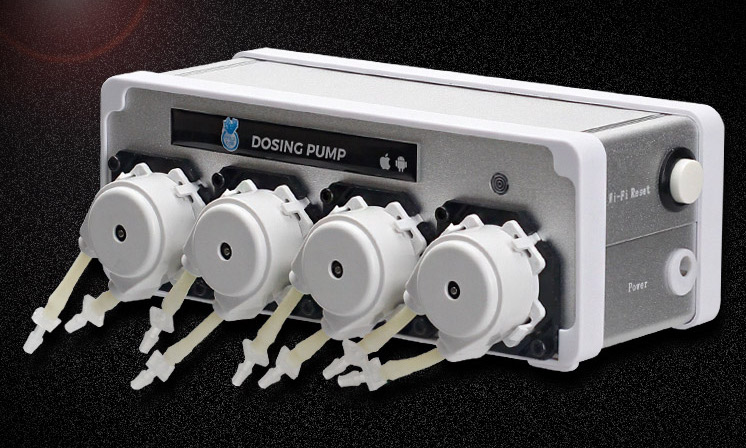 The construction of the Coral Box Wifi Dosing Pump is actually much better than the chintzy plastic box of tubes and wires that first came out of China. For its Wifi Dosing Pump, Coral Box went with an aluminum housing which encases all the core components in a remarkably small package.
Like all the bargain-basement priced Chinese aquarium products, there are bound to be some caveats and undesirable quirks with the use and operation of this dosing pump. However, despite costing much less than similar dosing systems, if you have the patience to navigate its peculiarities and sometimes confusing 'chinglish' menus and instructions, the Coral Box Wifi Dosing Pump might actually be a decent way of stabilizing your reef aquarium's dosing needs. [Coral Box]