Iberzoo + Propet 2017
By: Antonio Lopez
Iberzoo + Propet is Spain's leading industry show for the pet product sector. This year, 2017 marks the first year that both leading trade fairs, PROPET and IBERZOO, will be merged as Iberzoo + Propet 2017. The annual event took place March 16 to 18th in Madrid, Spain.
More than 200 exhibitors are expected to take part with an estimated attendance over 17,000 professionals from 30 countries. The show floor is more than 16,000 square meters spread over 9 halls.
While this is primarily a pet show, some aquarium industry distributors and manufacturers were present, although we miss out on a greater market representation. The aquatics area is under-represented, with only some aquarium assemblies made by partner stores which did not go unnoticed by the attendees.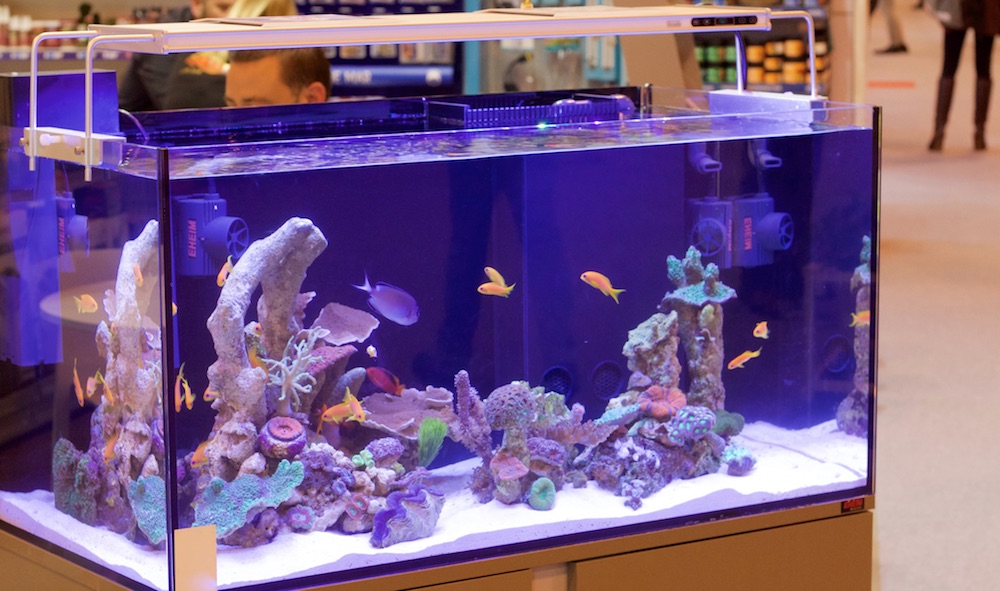 In representation of the different manufacturers, were Seachem Laboratories Inc, Valdés & Valdés, JBL, ICA and Beta Aquariums among others. Loaded with all kinds of products necessary for the maintenance of aquarium.
Paulo Sergio, the representative of Seachem Laboratories Inc, presented a new salt called Vibrant Sea which contains extra contributions of potassium. In addition to the salt, Paulo presented new Coral Plugs. These new plugs are enriched with calcium and magnesium and have a compact hexagonal shape.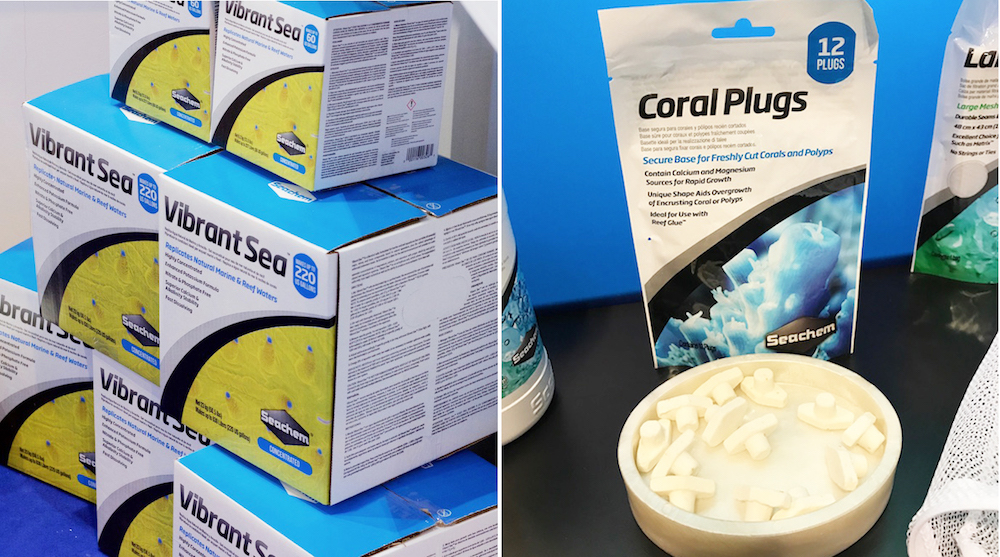 Aside from different exhibitors, there was a dedicated stage just for aquatic presentations. There was 4-5 presentation each day for aquarium nutrition, livestock acclimation, freshwater planted aquascaping and fresh water shrimp keeping.
As a summary, the new merged show was a success and left a good impression on all in attendance. We hope that in the next edition of Iberzoo we will find a greater presence of manufacturers and distributors of the sector of the aquarium and continue to grow our hobby.