The Hayman Skimmer is a new foam fractionator we came across during our travels across the Australian reef scene which grabbed our attention for a number of reasons. The most standout feature is an interesting new style of bubble plate diffuser with most of the holes exiting out of the side of the plate.
Much in the same that many diffuser plates have a kind of un-perforated section right where the pump feeds into it to reduce turbulence, the side-mounted holes hit the side of the skimmer, further reducing turbulence and leading to incredibly stable foam.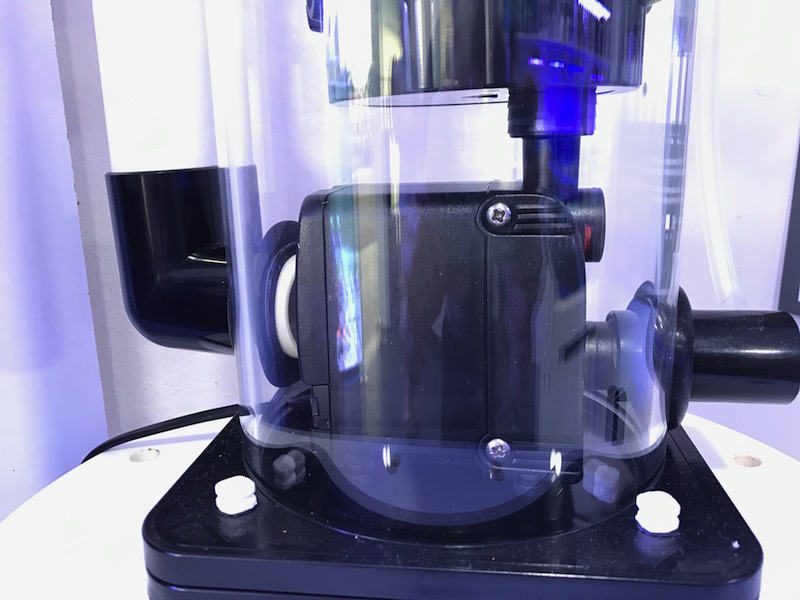 Although the Hayman is made in Taiwan, it really goes the extra mile by not including a Chinese made pump, opting instead for the well-regarded Eden pump from Italy. This is essentially the same pump as the Viper pump found in the high quality Nyos protein skimmers, but at a much more affordable price.
The Hayman Skimmer is available in two sizes, the Hayman 850, sized for tanks up to 850 liters – just shy of 225 gallons – for AU$408 (US$306). Meanwhile the Hayman 2000, with double the pumps and rated for up to 2000 liters – about 500 gallons – for AU$680 ($510). The H2000 has a more typical bubble diffuser plate but no matter how you look at it, both models are a great value and a whole lot of protein skimming for the price. [Dalua Australia]