Cora Ball
The Cora Ball is an inventive approach to a growing plastic problem. Every time we wash our clothes, microscopic fibers get jostled free and end up down the drain. Synthetic materials like fleece, nylon, polyester, and chemical-covered non-plastics, accumulate in the ocean and work their way up the food chain.
Microfiber pollution is nearly invisible, yet it accounts for a significant amount of ocean debris. In hundreds of samples taken by Adventurers and Scientists worldwide, up to 90% of all their samples contained microplastic.
The Cora Ball is an at home solution, to prevent microfibers from entering the ocean. Just toss the soft stalked orb in the washing machine, and pick out the fuzz when you're done. For anyone with long hair or pets, the Cora Ball also traps hair as an added bonus.


Why Are Invisible Fibers So Bad?
Microfibers are tiny, as small as 3 microns. To put that in perspective a human hair is 50-100 microns, and a red blood cell is 6-10 microns. These fibers may be microscopic, however, they are just big enough for toxic chemicals to stick to them.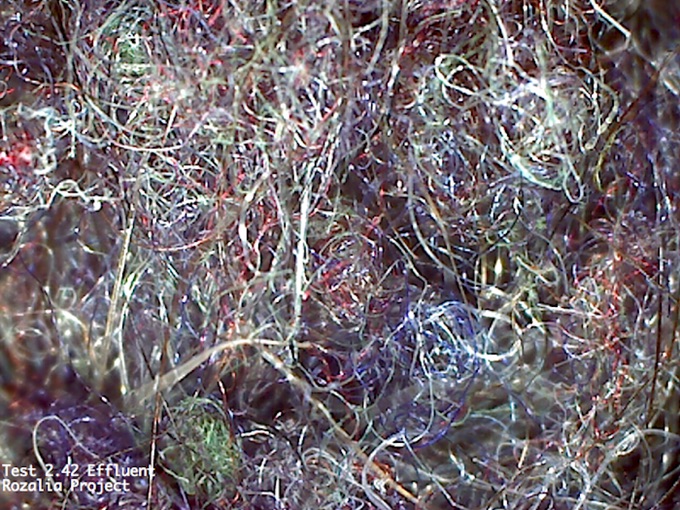 The primary process for ocean energy starts from smallest of microscopic planktons. Small fish feed on tiny plankton and in the process they ingest toxic microfibers. Small fish are on the menu for larger fish and before you know it, larger fish have eaten thousands of bite-sized minnows enriched with plastic soup.
Persistent organic pollutants like PCBs, enter the waterways and are harmful to humans and the environment, especially when they are found in high concentration.
These pollutants cannot breakdown, stick to fibers, and end up bioaccumulating in fish.
More Solutions To The Problem Of Marine Debris
In the US, our clothes are 60% plastic. The other 40% is made from natural materials, but they are often covered in dyes, heavy metals, and other chemicals. If 10% of U.S. households used the Cora Ball, we can keep the equivalent of over 30 million water bottles every year out oceans, lakes, and rivers.
So, it makes sense to catch all of this manmade material before it ends up throughout the marine ecosystem, in the bellies of fish, and ultimately, on our plates.


Cora Ball On Kickstarter
Cora Ball smashed through their $10,000 Kickstarter goal in three hours, raising over $260,000 USD to date. With only 6 days left in the campaign, you will need to act fast if you want to get your hands on a Cora Ball. For $20 backers will receive one Cora Ball. Backers who pledge $55 or more will receive three Cora Balls.
The Microfiber catching Cora Ball was developed by the Rozalia Project, through their work studying marine debris along the US East Coast. They recognized the emerging problem of microfiber polluting in the ocean and drew inspiration from nature to design the Cora Ball.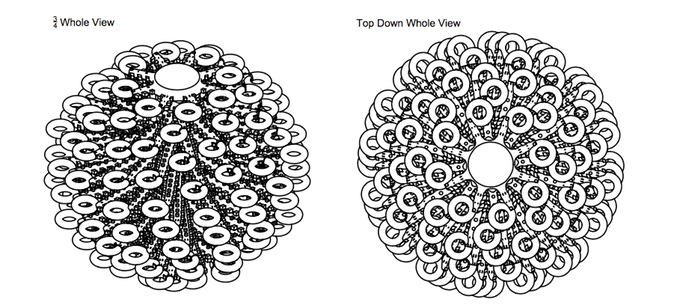 As if we needed any more reasons to love this project, Cora Ball is inspired by coral reefs, in particular, coral's ability to filter minute food particles from flowing water. The water in washing machines mimic flowing water in the ocean and the microfibers stick Cora Balls soft branching stocks.
Cora Ball is made from 100% recycles plastics, both post-consumer and from manufacturing. Since they use available plastics, most Cora Balls will be black with either a clump of color or stripes.