Regal Skimmers
The Reef Octopus series Regal skimmers (Regal-S) is an in-sump protein skimmer and a perfect fit for aquariums with limited sump space. The Regal-S skimmers features high-quality acrylic body construction with easy disassembly for maintenance, and a hybrid conical body which helps to naturally stabilize and concentrate the organic rich foam as it rises.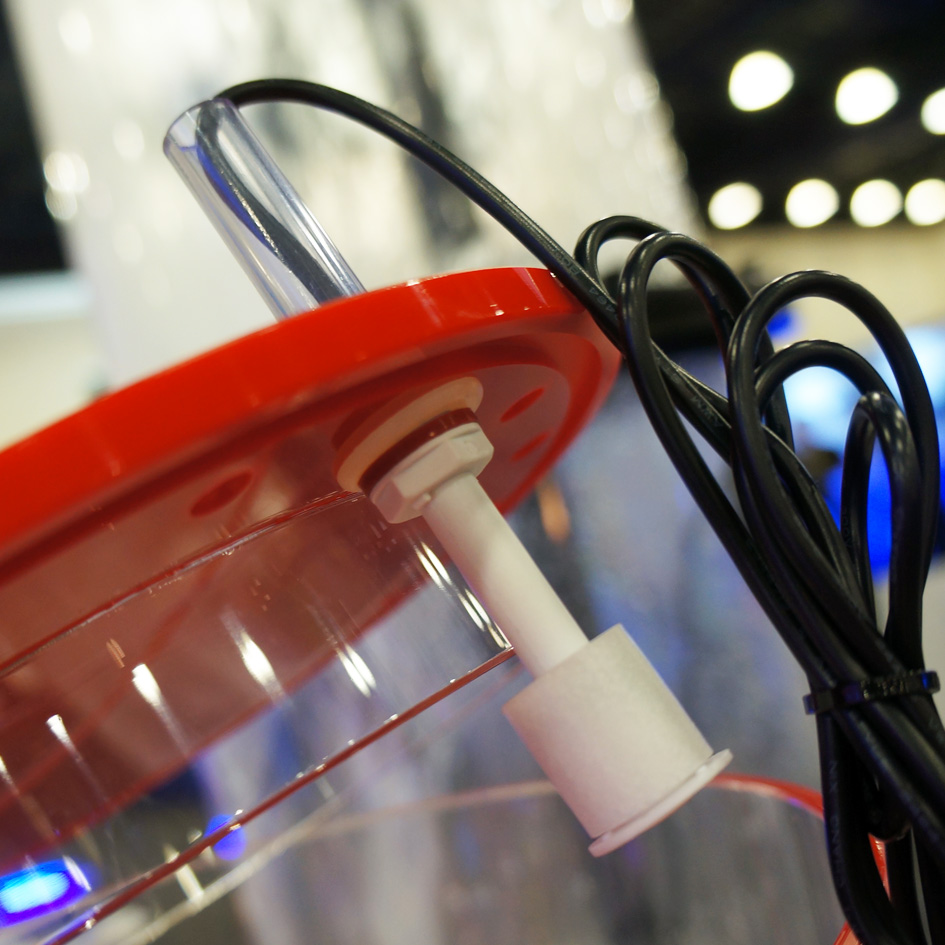 The Regal skimmers are available in 4 models – Regal 150-S, Regal 200-S, Regal 250-S and Regal 300-S. The smallest model Regal 150-S is suitable for aquariums of 800L (211gal) with the largest model the Regal 300-S built for aquariums of 2800L (729gal).
Reef Octopus is a veteran aquarium company known for their high-quality protein skimmers. What sets Reef Octopus skimmers apart is the addition of their own manufactured pumps, the VarioS which has been specifically engineered to increase the efficiency of the protein skimmer.
The VarioS is a DC pump with a pinwheel impeller, a detachable controller, high quality ceramic shaft and bearing to reduce wear and tear. The Regal-S skimmers comes with a VarioS controller to adjust the speed flow of the pump and is also compatible with third party controllers.
One of the benefits of having a controllable pump is to obtain the ideal mix of air and water flow into the skimmer. The controller also allows for a feed/service mode which will automatically shut down the skimmer pump for 10 minutes.