Polyipnus laruei is a brand new species of marine hatchetfish with a very peculiar yet attractive appearance. Also known as the bigeye hatchetfish due to its comically large light seeing organ, the compressed shape of this fish and body pattern makes it quite the looker!
Marine hatchetfishes are some of the most abundant fish in the sea yet we know virtually nothing about them from an aquarium perspective. This is because these fish live throughout the deeper parts of the ocean, from meso to bathypelagic depths.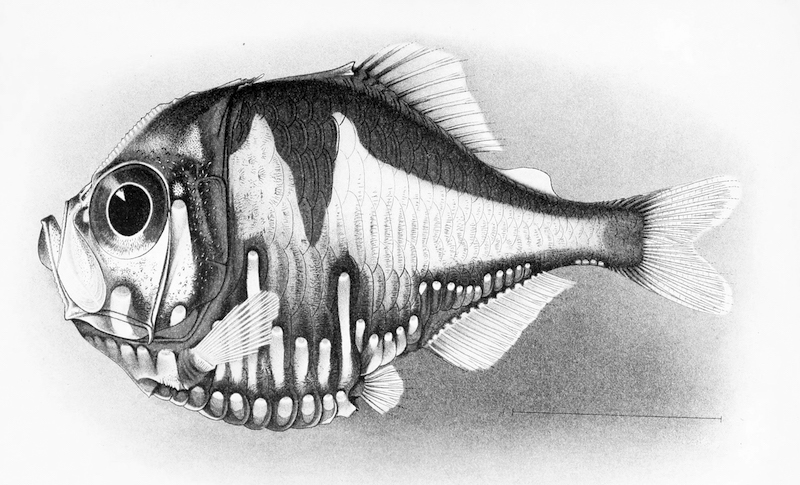 The newly described bigeye hatchetfish has a particularly pronounced scalloped black pattern on its back, bordered in electric blue margin. This feature coupled with its glowing blue photophore organs on its belly must make this fish quite a sight to see when it's in full countershading display.
Alas, this picture of a specimen collected near New Caledonia is the only one ever found, floating on the surface dead, so we don't even know what depth it lives at. The bigeye hatchetfish, Polyipnus laruei, is the 34th species in the genus and described by Vourey, Dupoux & Harold in the latest volume of ZooTaxa.