ProClear Aquatic Systems is not a company we usually associate with upscale aquarium design but they are quickly changing that with their new line of tanks. The CAG complete aquarium systems are a very straightforward package of tank, stand and sump which offer up a bevy of useful features aquarists actually want.
If we'd seen this tank in a brochure it wouldn't really have caught our attention but seeing it in person at Reefapalooza Orlando a few weeks ago was another matter altogether. The 160 gallon CAG has low iron glass, uses a special silicone application process for impeccable seams, and has a low-profile reef ready drain.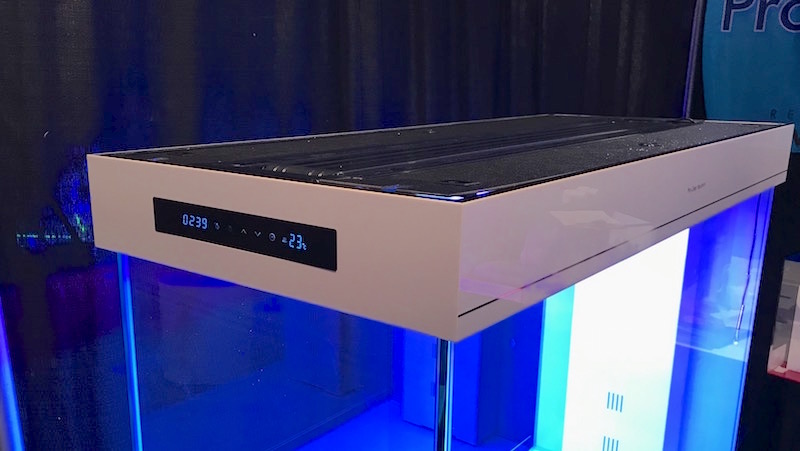 But what makes this aquarium system is the interesting canopy lighting on top of it, and very progressive stand underneath it. The canopy includes several programmable RGBW LED tubes that are hooked right into a digital controller mounted on one end of the canopy – you won't be growing a full-on reef with it's more than enough for general lighting, low light zoas and shrooms or just getting the tank started.
The stand is very modern with aluminum framing, an ABS liner to protect it, and very swanky panels made from layered glass and acrylic. The stand is more than tall enough to get into it and work on all the things, with included vents at both ends to help keep it all pretty cool, dry and fresh inside.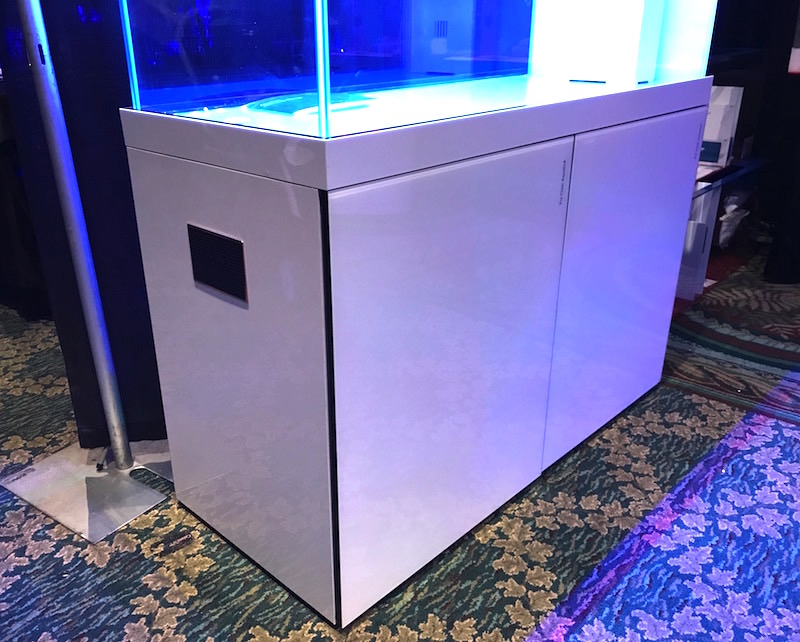 Finally, the ProClear Aquatic CAG also comes with their Berlin Reef style Freedom Sump which is appropriately sizes for the tank and the skimmer and equipment it will require. The real kicker here is the price of the CAG complete systems which is under $1400 for this 160 gallon package, which sets a new bar for value in the aquarium hobby.
This is a new benchmark for quality and value in the aquarium hobby and ProClear makes all their products in the USA. The CAG line includes five sizes, is available in both black and white, and will definitely be a competitive product for those considering complete reef systems for themselves.