Are you one of the lucky scuba divers to have their dreams fulfilled of seeing a manta ray in the wild? Well for all of you with manta's still on the brain, it's time to update your bucket list.
Up until last week, there we two known manta species, the giant manta (Manta birostris) and the reef manta (Manta alfredi). But manta no more as these graceful flappy fish have just been reclassified as Mobula rays.
We can already feel a nagging pet peeve kicking in when from now until the end of time people will continue to call these animals manta's, but hey, who am I to squash your dreams of seeing a manta in the wild! Don't worry we're sure these creatures will still keep the common name reef and giant manta while being reclassified as Mobulas for scientific purposes.

Previously the two groups of animals were separated (among other traits) by the location of their mouths. Reef and giant mantas were characterized by having a mouth right at the end of their heads, while devil ray species had mouths under their head. They found the two species previously classified as mantas were closely related to the Chilean devil ray which also has a terminal mouth.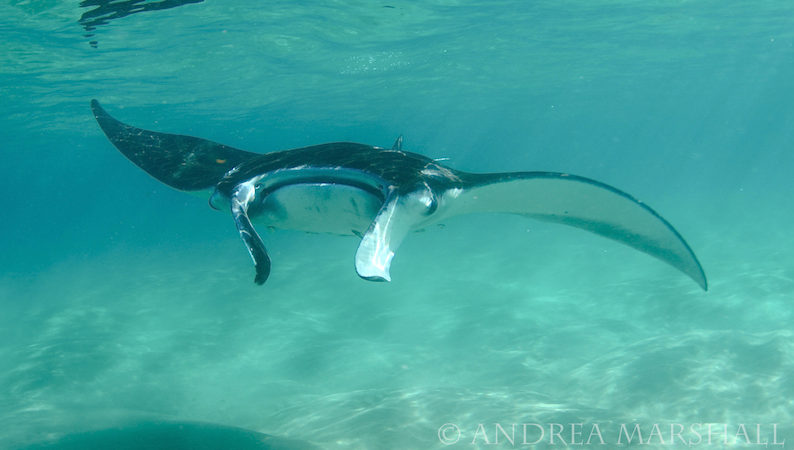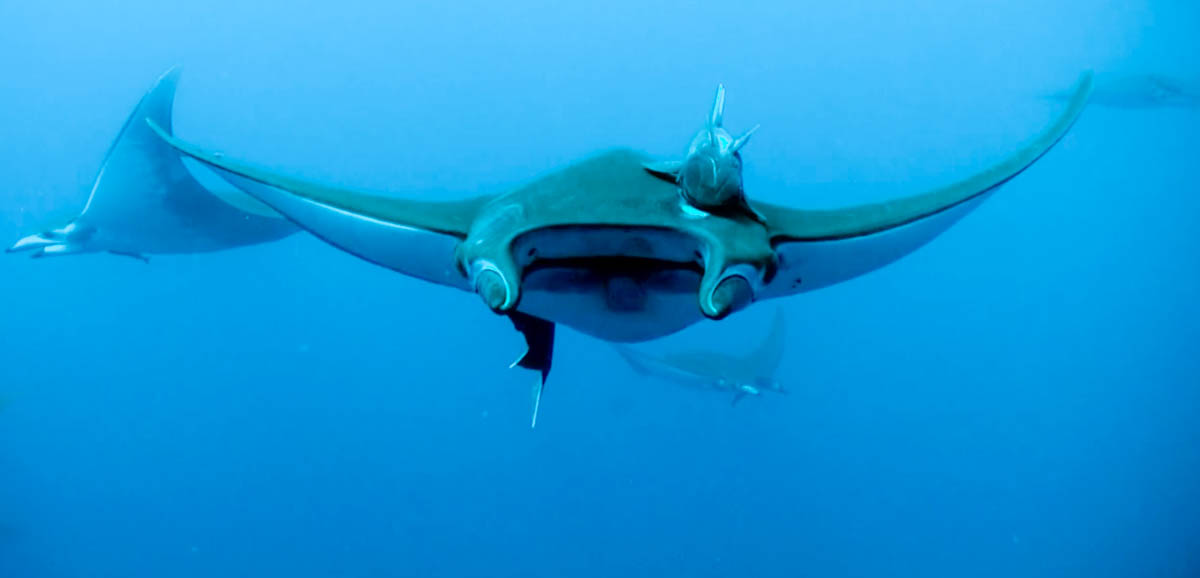 Scientist came to this conclusion through
comprehensive genetic analyses
to find the giant and reef mantas were more closely related to the Chilean devil ray
Mobula tarapacana
 and conclude that manta's do not warrant their own genus. While this has little implication for what everyday divers will call them it does have an impact on the conservation efforts for the species.
Both
Manta spp
. and more recently
Mobula spp
. were listed as Appendix II of the Convention on International Trade in Endangered Species of Wild Fauna and Flora. But it is argued that 
Mobula
spp. are subject to much higher levels of exploitation than
Manta
spp. in some regions.
From a conservation management perspective, it is crucially important to recognize the biodiversity within these vulnerable groups, so that important conservation objectives may be identified with proper management strategies for individual species.
The family Mobulidae previously contained nine recognized species of Mobula. The pygmy devilray
M. eregoodootenkee
, the Atlantic devilray
M. hypostoma
, the spinetail devilray
M. japanica
, the shortfin devilray
M. kuhlii
, the giant devilray
M. mobular
, Munk's devilray
M. munkiana
, the lesser Guinean devilray
M. rochebrunei
, the Chilean devilray
M. tarapacana
, and the bentfin devilray
M. thurstoni.