Deepwater Distribution has just announced a very substantial overhaul to their popular BLDC pump. The BLDC pumps just a big bump in features and performance mostly through a swanky new controller that is a quantum leap from their old one.
The power supply for the new BLDC pump is now a trusted Meanwell Driver which brings with it some great new features, in addition to increased efficiency. The new BLDC controller now has ten speeds of motor control, with a much better and brighter display which reports wattage used, currents drawn, the RPMs of the actual motor.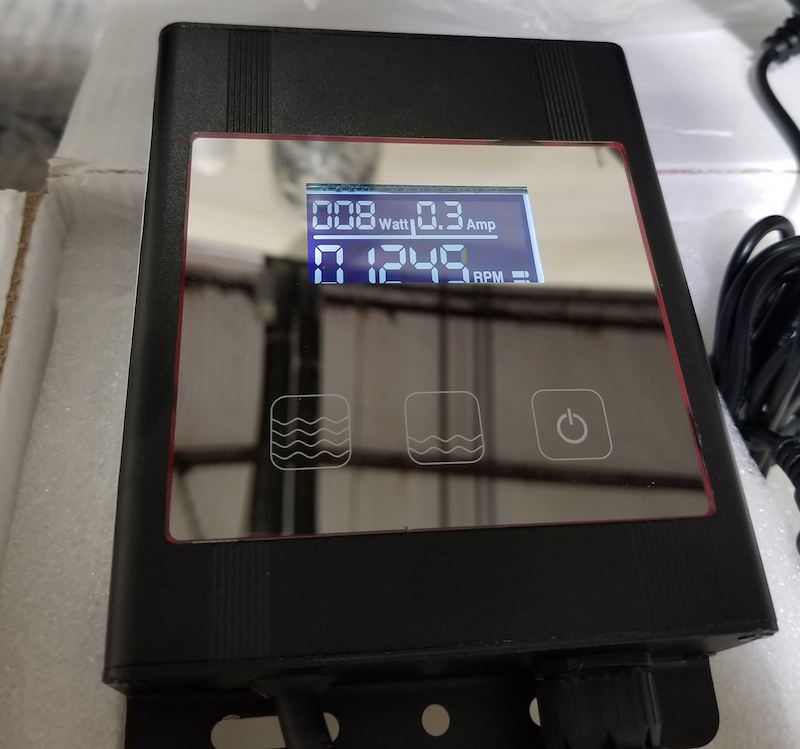 Better yet the BLDC finally joins the ranks of powerful DC pumps which can be controlled by third party accessories using a 0-10v accessory port. The improved BLDC pump with the new controller is available now for the BLDC 5, 8, 10 & 12 models, however the BLDC 7 has been discontinued, and work is still ongoing for the BLDC 15.
Alas, the new BLDC controller is not backwards compatible with existing BLDC pumps as there is some new tech in the pump bodies that makes them do all the new fancy tricks. Prices for the BLDC pumps remain the same, keeping them even more competitive with the aquarium hobby's highest performing controllable DC water pumps.