Siderastrea siderea
Siderastrea is one of the easiest corals to identify in the Caribbean, and if you've ever been diving or snorkeling chances are you would have found this species. There are two species of Siderastrea in the Caribbean and Siderastrea siderea is the most common.
Siderastrea siderea grows into large round boulders or domes. The surface is covered in shallow corallites which are usually symmetrical. If you look inside the corallite there are septa coming from the center which gives the corallite the appearance of a star.

Massive Starlet Coral
The common name for this coral is the Massive Starlet Coral because of the star shape inside the corallite. As well, Siderastrea siderea form massive colonies that can be 2 meters (6 feet) across.
The second species of Siderastrea (Siderastrea radians) is restricted to smaller colonies 30cm (12 inches) wide. It can be difficult to tell juvenile colonies apart, but once the colony is over 30cm you can be sure it is the massive starlet coral.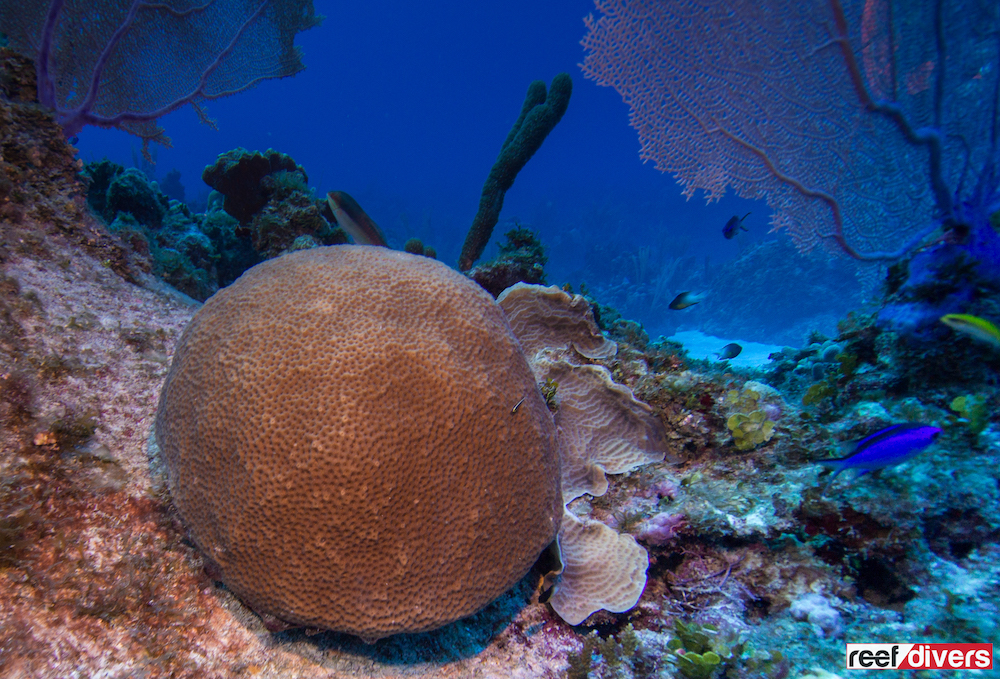 We like this coral because of the soft pink color. You can also find it in blue, yellow, and green but the pink color is most common. You can find this coral at just about ever depth from shallow snorkeling down post 40 m (130 feet). Look for this coral in clear clean water with moderate flow.
Siderastrea is a relatively fast growing species but has trouble outcompeting algae. You can find small colonies growing on rocky reefs and also on the side of shipwrecks.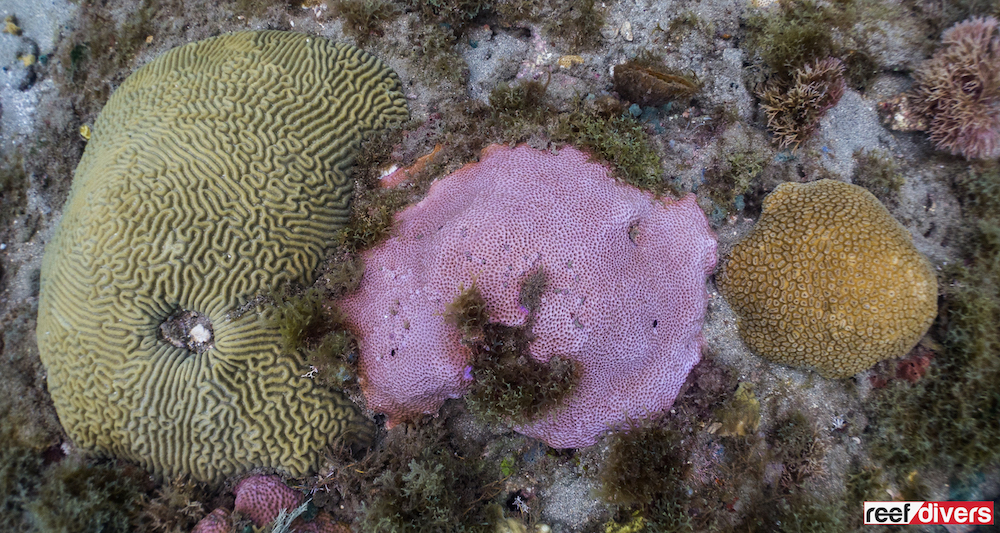 ---
The Coral Diaries series is a list of corals we have seen while diving around the world. We've created this series so that you can learn more about corals, and how to identify them on the reef. We encourage you to send us your coral pictures and leave a comment in the section below to learn more about the interesting species you've found while diving.