The Rossmont Riser is a radical new pump which on the surface looks pretty standard-issue, but beneath the skin hides some exciting new technology. The Rossmont Riser is a great standalone AC pump with a decent flow curve that starts maxes out at 850 gallons per hour with no head height, and still a respectable 430 gph at 6 feet of head pressure.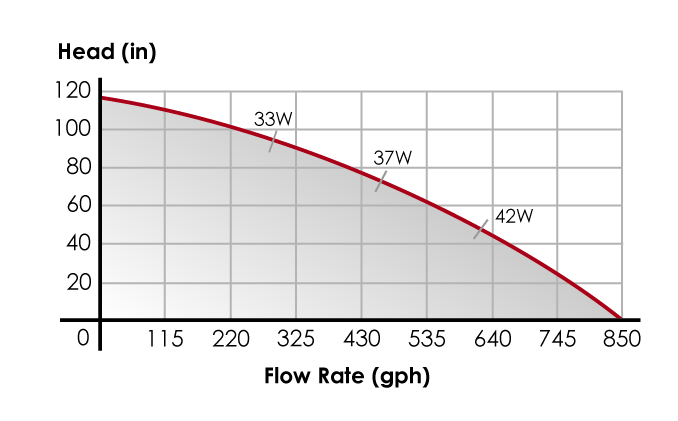 But the real magic happens when you plug the Rossmont Riser into the Rossmont Waver. Just to bring you up to speed, the Rossmont Riser is a special control box which transforms the Rossmont Movers from basic fixed flow AC pumps into controllable pumps with variable and programmable flow.
Well surprise surprise, the Waver imparts the same control features to the Rossmont Riser as the Movers, transforming it into a controllable AC pump! Like the Movers we expect the Rossmont Riser to be very efficient, very quiet, and it's also going to be priced very competitively.
Rossmont will be unveiling their new Riser return pump at MACNA and it will be released shortly thereafter in September for just $99. You'll still need to drop invest $199 to unlock the controllable features, but keep in mind this device can control two different pumps, be it two Movers or two Risers, or one of each.