Hawaii is known to be home to many a crazy awesome reef fish, but clown triggerfish are not one of them. So you can imagine the surprise of divers in Maui when they came across this wild looking triggerfish which didn't quite fit the mold for what Balistoides conspicillum is supposed to look like.
To my astonishment, one of the first possible explanations that was given for the occurrence of this fish far from where it naturally occurs was to blame aquarists for releasing this fish from a home aquarium. This is a very lazy and ignorant explanation, both about reef fish found outside their natural ranges, and about aquarists.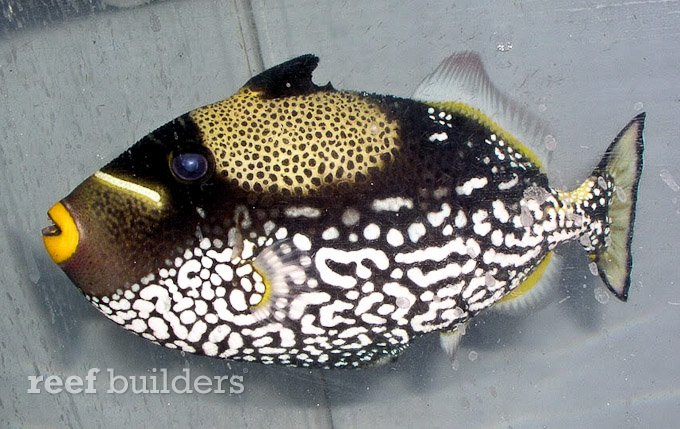 First of all, this is clearly a hybrid clown triggerfish, most likely with the closely related titan triggerfish, which also doesn't occur in the region. Secondly, a specimen such as this one would be prized in the marine aquarium hobby and no aquarist would release such a rare specimen.
It would take genetic analysis to determine the true nature of this fish. However since this is not the first example of a clown triggerfish with this very pattern we can say with some degree of confidence that this is indeed a hybrid. Several specimens have been documented in the trade and interestingly, a couple of these have been spotted at public aquariums both in France and Japan, sporting this exact same scribbled pattern.

So kudos to the divers in Maui who spotted and photographed this fish, but next time try a little harder than just scapegoating the aquarium hobby for seeing something you don't understand. Either way, this is a super awesome fish which will likely grow up on the reefs in that area for many years and become a fantastic fish unlike any that can be seen anywhere, Hawaii or otherwise.
(header image photographed by Julie Gardner)