It was in December of last year that we reported on the first documented sighting of a rare hybrid between the common firefish, Nemateleotris magnifica, and the much less common helfrich's firefish, N. helfrichi. We're happy to report that this specimen can still be found on the dive site in which it was first discovered, despite the fact that this fish survived a severe storm which ravaged its habitat.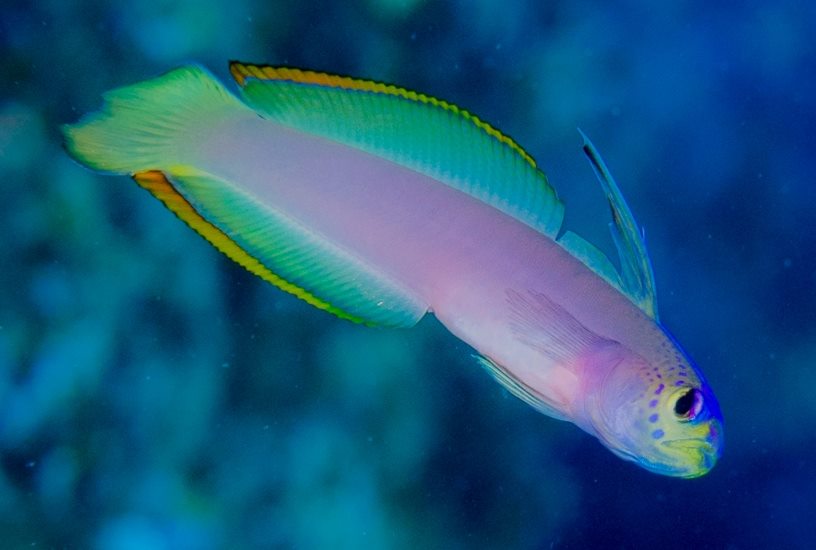 This sensational dartfish specimen was first sighted in Japan, at Okinoerabu-jima, in the extreme south of the Japanese Islands, and photographed by Kazutoshi Uehara of GT Divers. Since we first highlighted the hybrid back in December this fish has become a minor celebrity with divers in the area and many underwater photographers have been snapping photos of it when they can, including our fellow fish-lover Uehara-san.
It's very fortunate, both for us and for the dartfish, that it survived the strong strom despite living in relatively shallow water. Better yet, in the nine months since this fish was first discovered and recognized as being such an unusual hybrid specimen, this fish has grown and developed even more of its mixed parent genetics.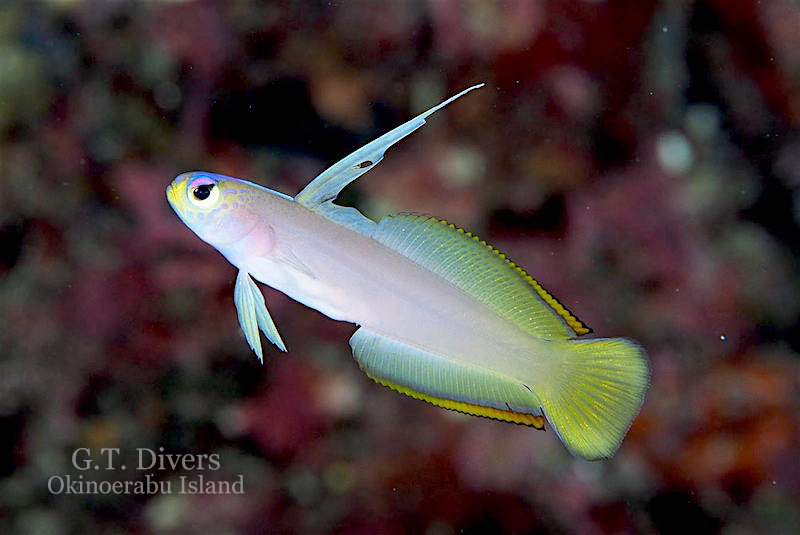 It's now even more abundantly clear that this fish is in fact a hybrid of common and helfrich's firefish. Nine months ago when it was smaller the hybrid firefish was pale in coloration with barely a hint of the helfrichi side of its genetics. Now that it's a little bit older and larger it has developed a more obvious light purple coloration on its body, and a deeper purple marking on its head.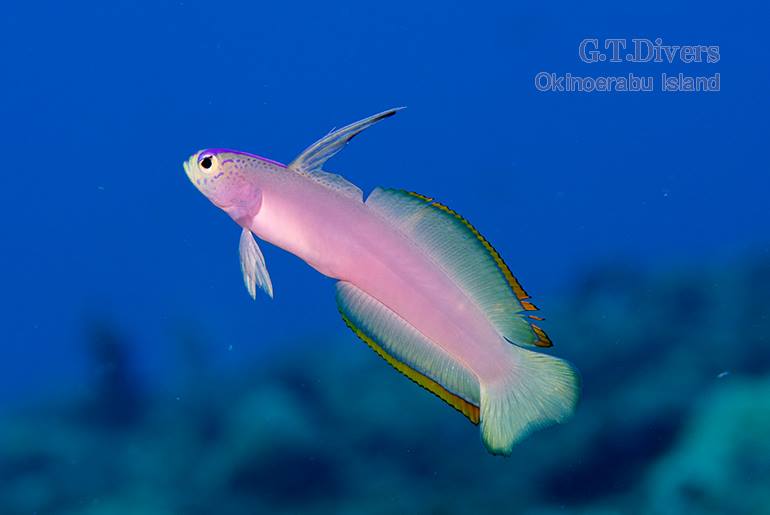 It's actually a minor miracle that Uehara-san was able to keep track of this fragile fish for so long, and that it survived a severe storm. I didn't make it through completely unscathed as you can see a slight 'scar' to its tail fin which has healed some, but will likely not completely heal. Big thanks to Kazutoshi Uehara and GT Divers for continuing to keep track of this very precious dartfish.
Amazing First Pictures of Helfrich Firefish Hybrid (Updated w/ Video)