SciTronix Online Store
To celebrate the opening of their new online store SciTronix is offering a discount for the first 50 Littleblue controller starterkit ordered from their website.
We proudly present our new online store at shop.scitronix.com. To celebrate this we are having a giveaway! Valid for the first 50 littleblue starter kit orders, receive an immediate discount of $380 USD. (Discount code: 7B7NK1W681ME)
History of SciTronix
SciTronix was founded in 2010 by 5 engineers who put their lifeblood into their various products. As engineers working in only their spare time, they left marketing and sales to a well-established partner who sold the products under their brand name.
During this time, the team developed a novel LED-PAD based fixture with a unique power distribution. This worked by piercing contact points with the LED PADS, and incorporated wireless control to allow connection and customization via an app (for both pc and MAC).
Multiple auxiliary modules were available to add new colors to the spectrum. In the 6 years since this led system was released, there have been almost no returns due to faulty LED pads.
Even in worst-case scenarios, it is possible to refurbish these lights and update even the first released in this series to the newest LED technology if desired. As a side note – this fixture was also available as freshwater version.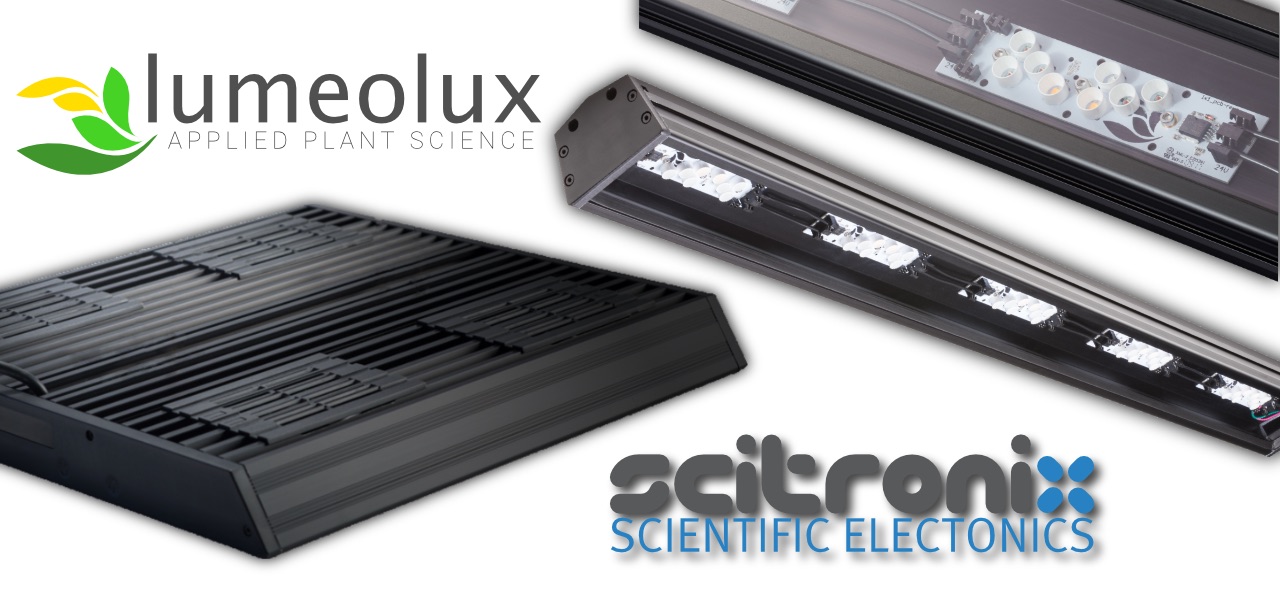 This same team also created a touchscreen based dosing pump available with either three DC or three stepper motor peristaltic pump heads. The doser was featured in Reef Builders Editor's Choice: 10 best products of 2013. As one of (if not the best and easiest) ways to regulate the chemical additives of an aquarium, the full potential of these dosers was never realized – a planned stoichiometry system was never implemented.
Many other products have since been developed, such as bluetooth based display replacement for the LED fixtures. This would have replaced the proprietary wireless link Dongle issued with the lights. There was also a dimming module for the simplified LED light strips in the works. With their focus shifting to find technical solutions which could simplify the everyday tasks in reef-keeping, the next step was achieve near perfect automation of aquarium reef systems.
By the end of 2011, the team had started to work out what a future aquarium controller could look like. At this time we already had smartphones, though these ran on Nokia's Symbian OS and other proprietary OS's. The general idea was to equip an aquarium controller with a gui of one of a smartphone, and as time went on Intel's Maemo and Android were obvious choices as they were developed for touchscreen devices.
After a very detailed evaluation, Android was the OS of choice due to its 'virtual machine' concept and the use of Java (which is a very powerful and versatile programming language). This is when 'littleblue' (the internal development code) was born.
The Goal of Littleblue
The goal was to develop a device that would be extremely powerful with functions catering to all levels of hobbyists, while being user-friendly and accessible through a high-resolution TFT touch screen.
At this time no products like Arduino or Raspberry Pi's were on the market, so the team designed and developed their own powerful processor board. A lot of novel and innovative ideas were implemented to make life easier for reef-keepers, such as:
high resolution TFT screen with 24 Mio colors
easy connection and recognition of devices (temperature sensor, powerbars, sensor-bars) through standard USB protocol, recognized devices were shown with a unique set of icons
country-based appearance of icons (e.g. outlets)
icons show sensor attachment, sensor values and alert levels through different color codes
automatic probes are detected after a sensor has been attached (O2, ph and Redox)
automatic level sensor type and attachment recognition
high resolution 16 Bit Sigma Delta ADC's and superior sense amplifiers are used for all BNC based sensors
outlet current monitoring for every socket through HAL sensors
use of high inrush capable bistable relays
watchdog based CPU monitoring for unresolvable error conditions
rule based engine to automate the whole aquarium ecosystem based on individual user demands and needs.
easy software update mechanism to provide regular feature updates and bug fixes to secure a future proofed device
wireless and wireline connection ports
As we have full control over both the hardware and software designs, programming and production, we can address all manner of requests from any industry to design, develop and supply custom solutions based on the littleblue system or any other product we offer.
Having developed a large network of specialists and customers with of many backgrounds, interests and passions we have already begun supplying different industries. These include horticulture, manufacturing, professional, academic and hobbyist level aquaculture.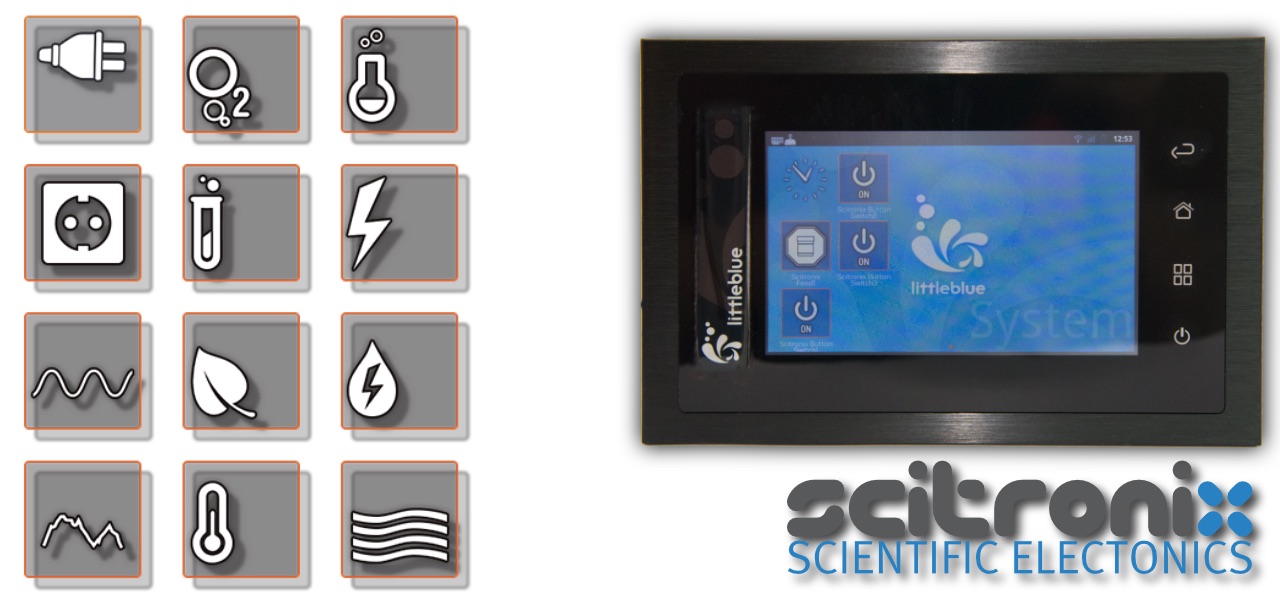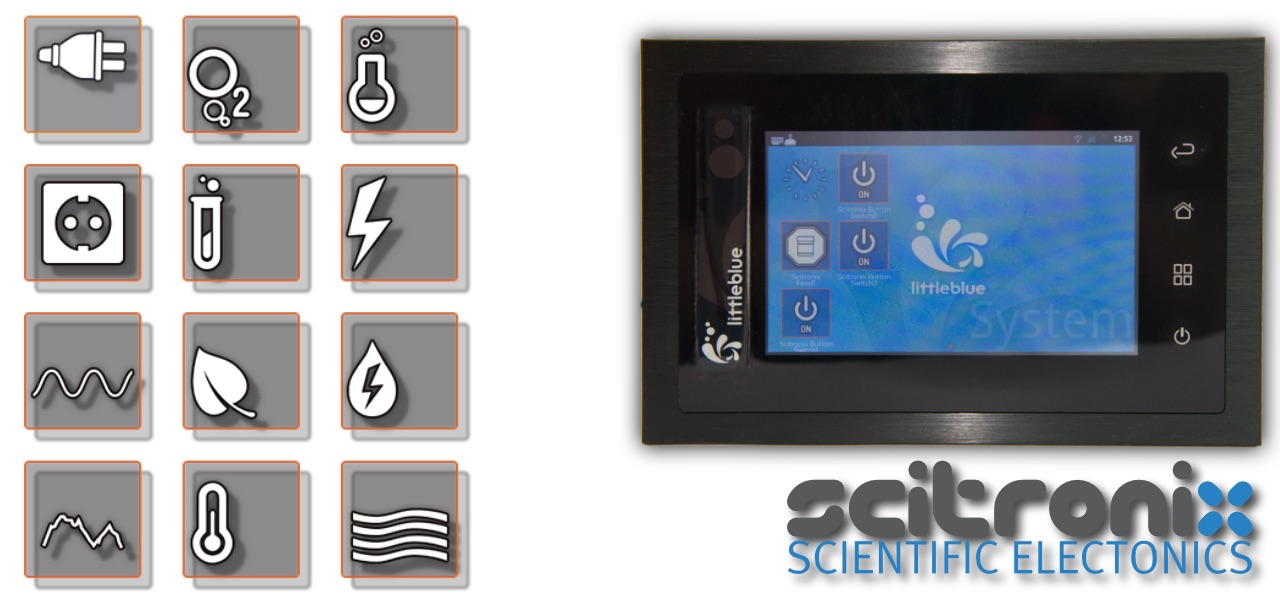 SciTronix has been operating independently as of 2017. We are happy to announce that we provide our products through professionals, retail locations and direct sales. We aim to provide excellent service while helping our customers reach their own goals. In 2015, in collaboration with Canadian & German partners, we established our North American operations (with a primary focus on horticulture): Lumeolux.
We proudly present our new online store at shop.scitronix.com. To celebrate this we are having a giveaway! Valid for the first 50 littleblue starter kit orders, receive an immediate discount of $380 USD. (Discount code: 7B7NK1W681ME)