Dive Like A Pro – COSMIQ+ Giveaway
Deepblu the company that brought us the COSMIQ+ dive computer wants dive pro's and students to get Deepblu verified. 
 And to sweeten the deal Deepblu is giving away 10 PAIRS OF COSMIQ+ DIVE COMPUTERS!
For dive professionals, Deepblu verification is a quick and easy way to check your customers diving experience. Deepblu logs are stored on your phone so there is no need for customers to bring a paper logbook.
Deepblu logs are a fun way for customers and dive professional to log and store their dives including depth profile, equipment used, notes and rating about each dive site. You can add up to 10 images to each log and then share your Deepblu visual dive log with your buddies.
There are two ways to get verified.
For dive professionals, simply create your Deepblu profile and add your professional dive certifications. Upload a picture of your certification card and once verified by Deepblu your account will receive a green approval checkmark.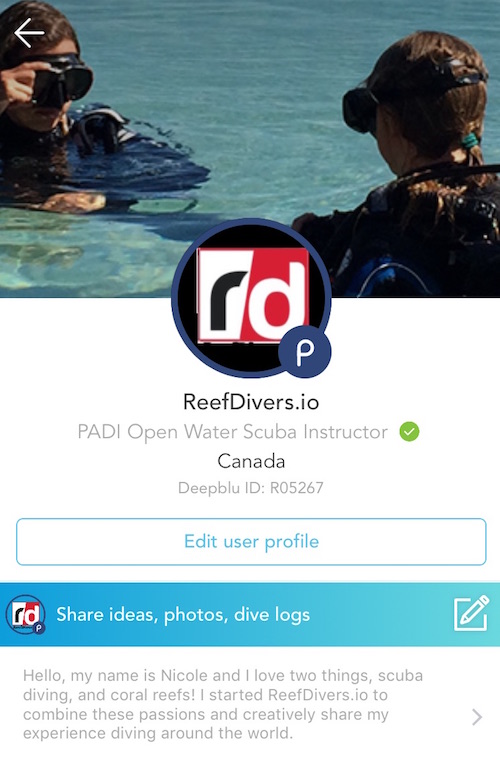 For divers, you can have your dive logs certified by a Deepblu professional. When you are uploading your dives, before publishing your dive choose the validation request.
You are then given the option to search for a dive professional either from your buddy list or through a search feature.  The instructor will get a notification in Deepblu asking them to verify your dive with the click of a button. Your dive log app will now have a validated logo next to each dive you completed with a Deepblu professional.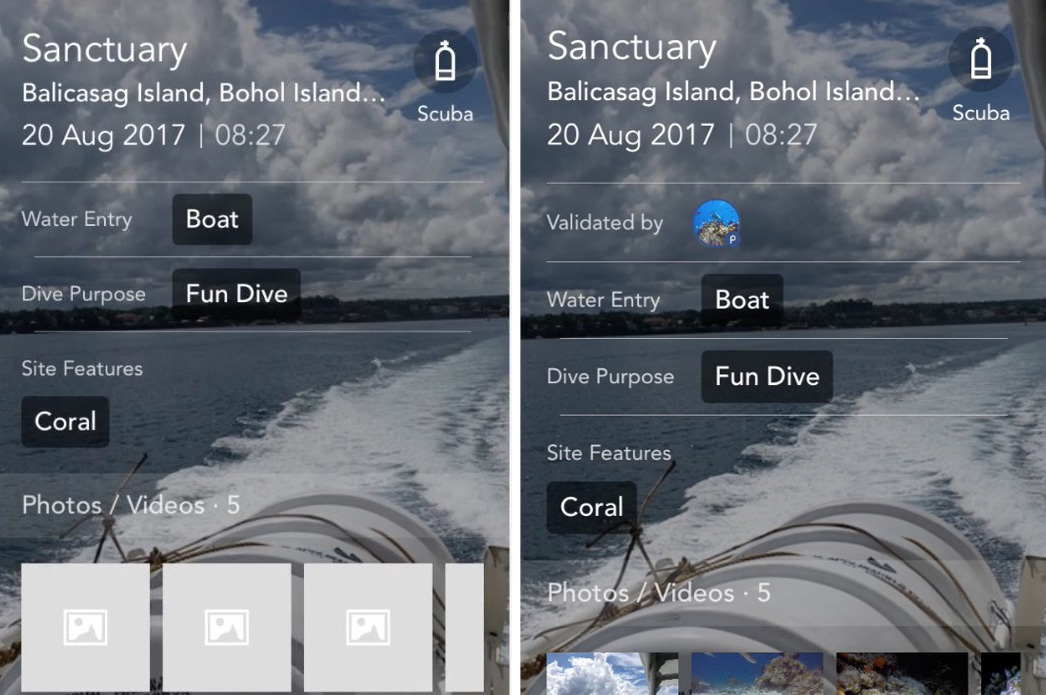 Sounds easy enough right! Now all you have to do is sign up and invite your customers to do the same, then verify your dive logs for a chance to win one of ten pairs of COSMIQ+ dive computer. In addition to the dive computer giveaway, thirty professionals will be entered to win a Deepblu surface marker buoy!

How To Enter
Sign up or Log in to Deepblu
Upload your professional certification to get verified.
Become a Verified Dive Pro on Deepblu

Add your customers as your Buddies on Deepblu.
Add a Buddy
How Do I Invite A Customer To Deepblu?


Verify logs!
How Can My Instructor Digitally Validate My Log?
How Can I Validate A Student's Dive Log?