The Random Flow Generator nozzle is an interesting accessory from Vivid Creative Aquatics. Much like the eductors and 'flow accelerator' that were introduced to the reef scene more than ten years ago, the RFG Nozzle modifies incoming water flow from the return pump into more useful water movement in the aquarium.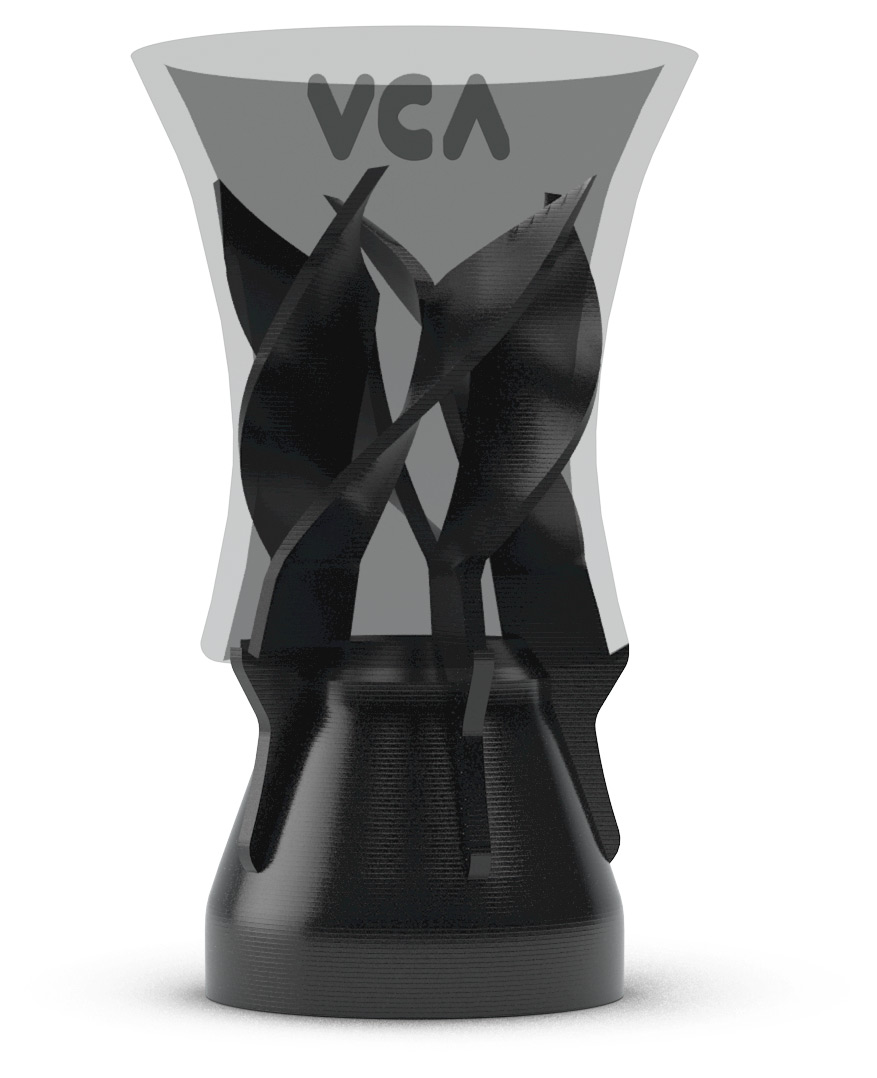 Reefers know that in order to have a successful reef aquarium it is important to have great water flow inside the aquarium. We tend to rely on internal propeller pumps to deliver most of the in-tank circulation but the return line to the tank can also provide good water movement as well.
The most efficient water movement is anything but turbulent, this is what makes it fast and effective at kicking up detritus and 'stirring' water around our corals. But that doesn't mean our corals only want unidirectional flow, as turbulence is what actually does the heavy lifting of breaking down boundary layers.
The RFG Nozzle can add that extra kick of random turbulent flow through a series of helical fins inside the device which are created through a 3D printed process. The 'spin' imparted on incoming water cycles creates turbulent eddies through otherwise predictable flow patterns.
Using something like the RFG Nozzle is not going to transform your aquarium, but it's a very easy way to add extra dimension to the water movement of small and large reef tanks. The RFG Nozzle is designed to snap-on to existing loc-line in 1/2, 3/4 and one inch diameters and is priced starting at $17.99. [VCA]