The Garmin Descent Mk1 is the first dive watch from the world leaders of GPS navigation. Garmin may be better known for making the GPS navigation computers we used to have in our cars, and the GPS positioning devices many trekkers still use, but recently the company has made big inroads into wearables.
Until now most Garmin smartwatches were mostly the health & fitness trackers with the company's legendary GPS positioning functions but the Descent Mk1 is the first to incorporate full waterproof and dive functionality. The Descent Mk1 can perform most of the same functions of their previous wearables including heart rate monitoring.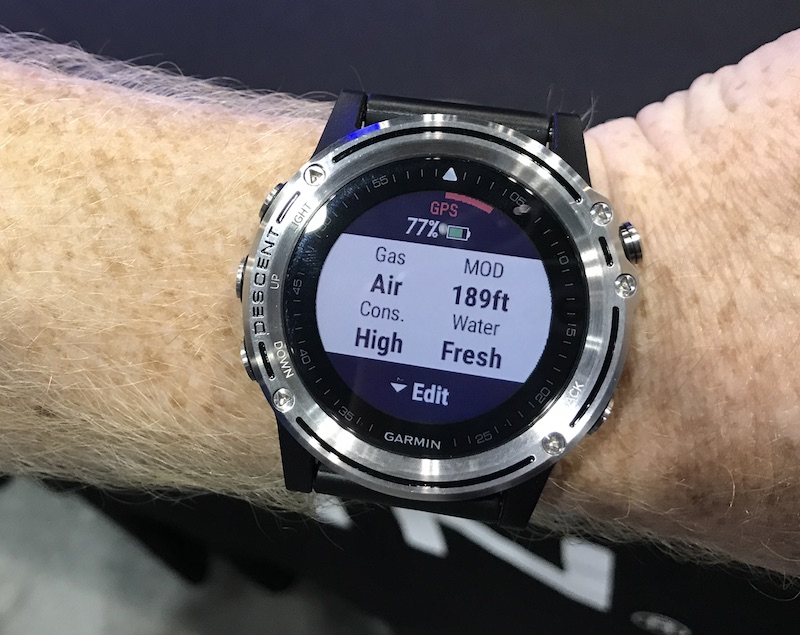 A new built-in pressure sensor and software suite turn this wearable into one of the most feature rich dive watches to date and it even has special modes for freediving and even spearfishing! In addition to on-screen notifications there is a small motor for vibration alerts as well as audible sounds but one special mode called Apnea Hunt mutes any sounds as to not spook spear-fisher's prey.

The Garmin Descent Mk1 is an attractive watch which is not overly bulky but still manages to cram in tons of features. Garmin is offering the Descent Mk1 in two styles, a Silver Sapphire with a black silicone band for $999 and a Gray Sapphire with DLC Titanium band for $1499. [
Garmin
]