We've taken our fair share of mediocre images using an iPhone and an underwater case. Colors and exposure are fine in shallow water but as soon as you get any light attenuation, the colors really start getting off-kilter.
Sure you could spend tons of time in photoshop or lightroom trying to fix these all by hand but frankly, it's so tedious that we'd pretty much given up on using smartphones for anything but snorkeling. However yesterday at the Weefine/Kraken booth at DEMA our proverbial jaws hit the floor when our new BFF Kang Liu pulled us in for a demonstration of their new Dive+ application.

The primary purpose of the Dive+ app is to be a companion application to the Weefine Smart Dive housing – a solid metal enclosure for smartphones that allows for both photographic and dive computer functions. The larger size of the Weefine smart housing is suitable for most iOS and Android flagship smartphones and it uses a bluetooth connection to map common photography functions.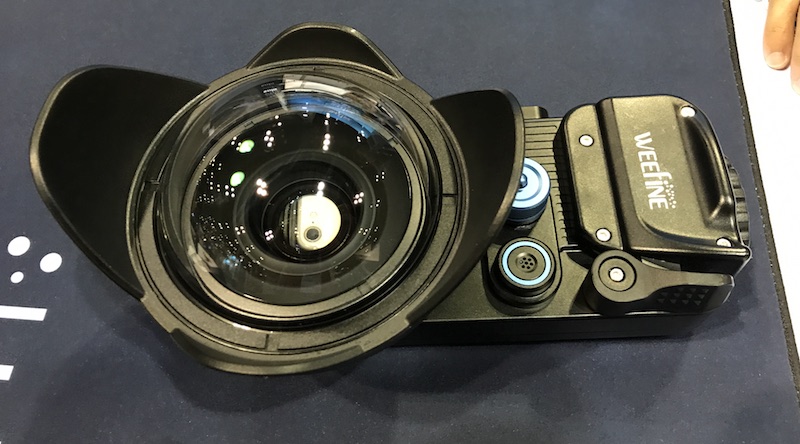 The bluetooth connection is also used to access the dive computer potential of smartphones, and the case has its own pressure sensor to determine depth. With the phone's built-in digital compass and accelerometer, the Weefine smart case really squeezes the functionality from our pocket computers but the real ace in the hole is the software powering all of this.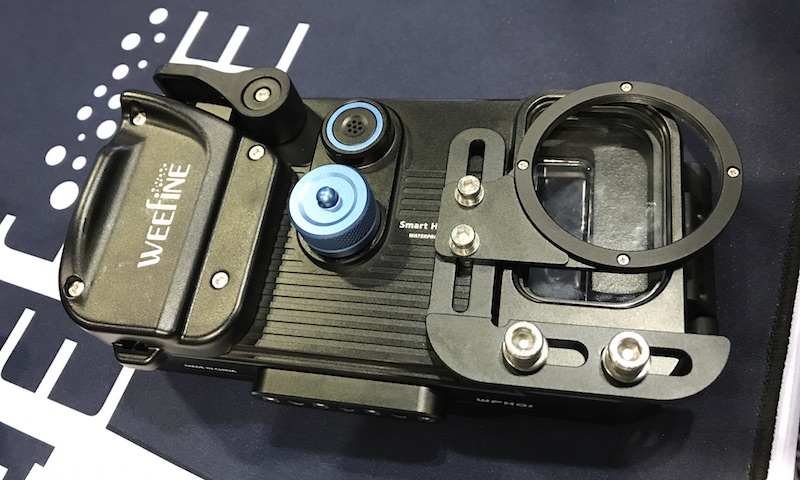 Dive+ not only enables all of this underwater functionality but it also combines your photos with your dive profile for a truly seamless digital log of dive profiles. Last but certainly not least, the killer feature of the Dive+ app is the color correction it applies to photographs either during a dive, but also with pictures you've already taken.
It took us just a few minutes to download the app, register, and to turn previously unusable photographs into perfectly colored dive photos. Dive+ is working on doing this same color magic trick for videos but this feature is still in development.
Now we'll be going back through many of our previously crappy pictures and seeing how nice they can look with the Dive+ automatic color correction. The app is free with registration, while the Weefine Smart Housing starts at $299, +$100 for the pressure sensor and there's a whole menageries of add-ons and accessories as you'd expect with any good modern dive housing. [
Weefine
/
Dive+
]