The Planet Compact II is the newest high performance LED light from Elos. The Planet Compact came out several years ago but this second iteration is much more of a nano LED light than before.
The brushed metal housing is now layered with a medical grade varnish to further protect it from moisture inside and out. While Elos may not have yet embraced a diversity of blue diodes, when you order a Planet Compact II you have your choice of strips to populate it with.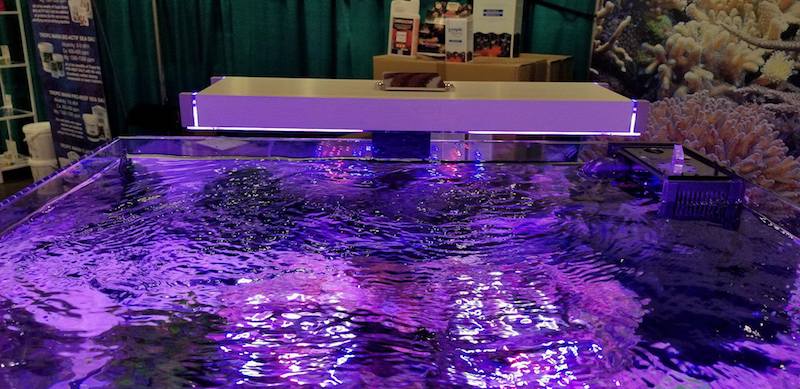 The use of spaced out LEDs with only a primary lens creates a very wide and uniform light field which has a coverage of roughly 60 cm or 24 inches square. The Planet Compact II is controllable via bluetooth and can be quickly programmed using NFC compatible devices. You can suspend this light or mount it to the side of an aquarium with the swiveling arm but these required accessories are sold separately.
Priced at $599 the Elos Planet Compact is not the cheapest light you can get for smaller reef (or freshwater) tanks, but it is hands-down one of the most attractive. Sporting the same swanky metal styling of the Planet and Planet Pro fixtures, this new Planet Compact II has some unique attributes under the hood to make it a compelling reef light. [Elos]