SeaLife ReefMaster 4K Action Camera
The SeaLife ReefMaster is a 4K action camera with a scuba ready housing. The Reefmaster shoots 4K video at 30 fps and is depth rated to 40m or 130ft. The compact underwater camera has a 14 megapixel Panasonic image sensor and built-in color correction features for brilliant underwater videos.
The ReefMaster camera comes with a wide lens and the compact housing has an even wider fisheye lens for capturing the full reef scene. If you want to shoot macro, ReefMaster will also fit the SeaLife super macro lens accessories. The SeaLife housing has an ergonomic design that fits perfectly in your hand and features a pressure lock thumb screw to ensure a watertight seal.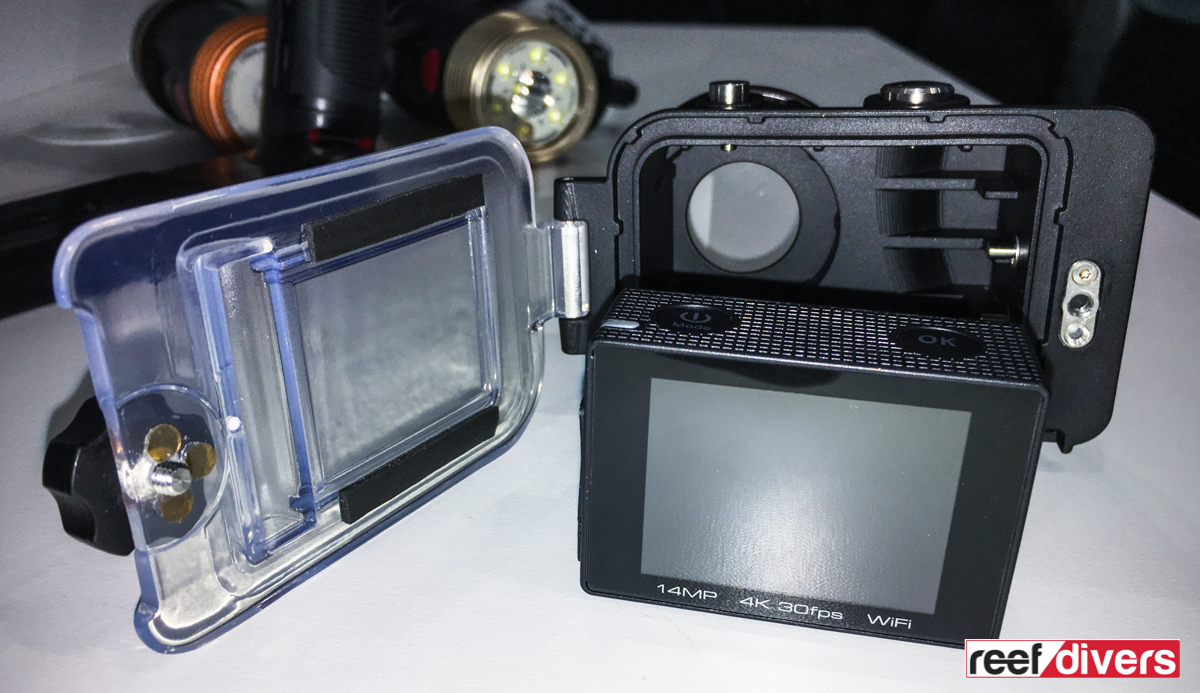 This portable camera can be used on its own or mounted to a flex connect micro tray. Mounting the camera on a tray will help you maintain stability and avoid shaky footage, and by adding a light to the tray arm, you will notice brighter more vibrant colors in your filming.
ReefMaster has an easy to use four button system allowing you to start recording the action in seconds. You can also shoot still images, time-lapse video, and set timer function for shooting scuba selfies. The ReefMaster comes with a rechargeable battery and expandable memory using micro SD, and a 2.0″ LCD display screen.


Another cool feature of the ReefMaster is WiFi sharing. Easily share your dive by downloading the free SeaLife app for iOS of Andoird. You can wirelessly preview your images, download, and share all from a smartphone or tablet.
With color correction capabilities, wide angle lens, sturdy underwater housing, and wifi sharing capabilities the SeaLife ReefMaster is a great entry-level choice for new divers, and snorkelers. The ReefMaster 4k with retail for $259.99 and is expected by February 2018.